Canada has the 8th largest Indian diaspora in the world. The provinces of Ontario, British Columbia, Alberta and Quebec have the largest concentration of Indian Canadians. The majority of these Indian Canadians are foreign born. Indians visit Canada for various reasons including business and travel. The Canadian Visa for Indians includes several categories. Today we will be explaining how to get a Canadian business visa. We will be answering: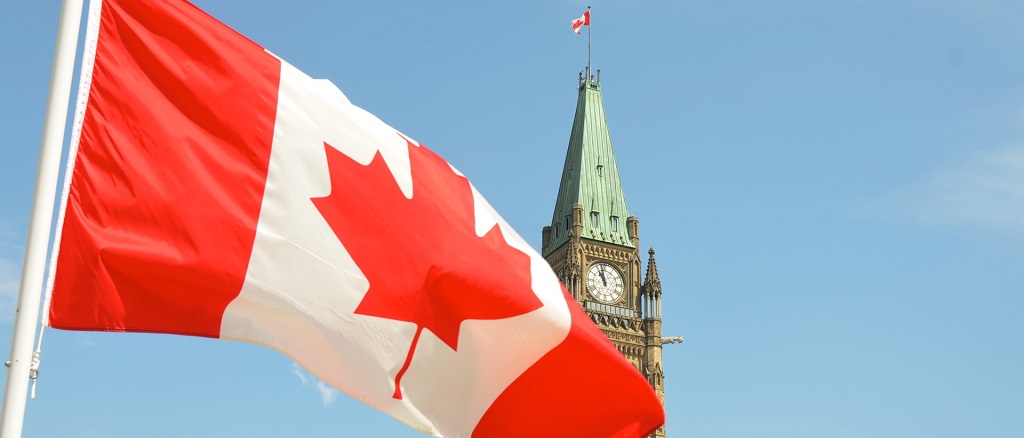 What a business visitor is
How to show that you are a business visitor
What the applicant has to do
What the applicant has to bring
Canadian Business Visa
The Canadian Business Visa Process explained for Applicants.
What a Business Visitor Is
An applicant is considered as a business visitor if:
They are going to Canada in order to conduct international business activities but will not be a part of the Canadian labour market
If they are temporarily visiting Canada
In order to grow their business
Invest
Advance their business relationships
Business visitors generally stay in Canada for a few days or weeks, but are permitted to stay upto 6 months.
How to Show You are a Business VIsitor/ Eligibility
To be eligible to be a Business Visitor the applicant must show:
They intend to stay for less than 6 months
They don't intend to enter the Canadian labour market
Their main place of business and source of income and profits is outside Canada
They have documents that support their application
They fulfill Canada's basic entry requirements, because they
have a valid travel document, such as a passport
They have enough money for their stay and to return home
They intend to leave Canada at the end of their visit
They are not a criminal, security or health risk to Canadians
If the applicant intends to stay for more than 6 months, or intends to work in Canada, they may be considered as a temporary worker and need to apply for a work permit.
What a Business Visitor Can Do
buy Canadian goods or services for a foreign business or government
take orders for goods or services
go to meetings, conferences, conventions or trade fairs
give after-sales service as part of a warranty or sales agreement
be trained by a Canadian parent company that they work for outside Canada
train employees of a Canadian branch of a foreign company
be trained by a Canadian company that has sold them equipment or services
Canadian Visa Business Requirements
Documents Required for Entry
Vaccinated Traveller Exemption
Starting September 7, the applicant may be able to enter Canada, if they are eligible for the fully vaccinated traveller exemption.
The Applicant will need:
A visitor visa
an electronic travel authorization (eTA) or another valid travel document (such as a valid US passport or green card).
They may also need to provide your fingerprints and photo (biometrics) if applying for a visitor visa.
Business visitors vs Business People
Business visitors and business people do not count as the same. Business people come to Canada under a free trade agreement in order to do work.
Documents Required
The traveler must make sure to keep the following documents on hand when arriving at the Canadian border.
a passport or travel document that is valid for your entire stay
a valid visitor visa, if applicable
If the applicant needs an eTA, they must travel using the same passport they used in their application
letters of support from their parent company and a letter of invitation from the Canadian host business or a Letter of Recognition from the Canada Border Services Agency
other documents such as warranty or service agreements, or contracts, if relevant to their visit
24-hour contact details of their business host in Canada
proof that they have enough money for both their stay in Canada and their return home
proof of COVID-19 vaccination
Submit information to the ArriveCAN app
The applicant must use ArriveCAN before checking in at the airport or crossing the border to submit:
travel and contact information
quarantine plan
COVID-19 symptom self-assessment
The applicant must bring their ArriveCAN receipt (electronic or paper) with them to show the border services officer upon arrival.
How to Apply
The applicant will be contacted 14 – 30 days after their complete application is received.
Biometrics (Biometrics and Photo)
Generally the applicant will need to give biometrics if they haven't within the last 10 years. If the applicant's local visa application centre is closed due to COVID-19, temporary measures that can take the place of biometrics exist.
Canadian Business Visa Application Form
Apply Online Through the IRCC Portal
Create an account and sign in
Fill out the online form and upload documents
Pay with credit card
After Application
The application will be checked to ensure it is complete, otherwise it will be sent back.
The applicant may also be asked to :
go to an interview with officials in their country
send more information
get a medical exam
get a police certificate
Canadian Business Visa Processing Time
Most applications are generally processed within a few weeks or less.
Upon Approval
Online application:
The applicant will receive 2 letters in the IRCC account:
The decision letter
A letter with instructions to submit their passport
This approval doesn't mean the applicant can travel to Canada. They need to wait until the visa is put in their passport .
Paper Application :
Once the application is approved, all original documents including the passport with the visa inside will be returned to the applicant.
Refusal of Visa
Online Application:
The applicant will receive the decision in the IRCC account. It will explain why the application was refused.
Paper Application:
The applicant will receive an explanation as to why their application was refused. All original documents including passport will be returned.
Proof of Eligibility
a negative COVID-19 test result (taken within 72 hours of your departure)
the evidence the applicant provided in their visa application
written authorization from IRCC (if they are required to get it)
written authorization from the Public Health Agency of Canada (if they are travelling for compassionate reasons)
The applicant will not be able to board the flight or enter at a Canadian land port of entry without this information.
Additional documentation may b e required for a child under the age of 18.
Invitation to Canada
If the applicant has received a letter from a person or company inviting them to Canada, they must bring that letter with them. A border services officer may ask to check it.
Arrival in Canada
To enter Canada the traveller must meet current health requirements due to COVID – 19.
The traveler's health will be evaluated before they leave the port of entry. A foreign national with symptoms of COVID-19 will not be allowed to enter Canada
If the traveller enters Canada through 1 of 4 major Canadian airports, their fingerprints will be checked automatically at a primary inspection kiosk
The system will verify the traveler's identity with the information submitted in the application
If the traveler enters Canada through a land port of entry their fingerprints may be checked if they are chosen for a secondary inspection. A border services officer will use a fingerprint verification device to check their fingerprints.
Enter Canada
If the traveler
Passes the identity check
Health Assessment
Meets the entry requirements
The border services officer may stamp the traveler's passport or tell them how long they can stay in Canada. Generally a stay of up to 6 months is allowed in Canada.
In certain cases, the officer might limit or extend the traveller's time in Canada, based on the purpose of their visit.
Any false or incomplete information will result in the traveler not being allowed into Canada.
The officer must be sure that the traveler is eligible for entry into Canada and that they will leave Canada after their approved stay.
To ask any questions related to the rights of NRIs, PIOs, and OCIs, you can download SBNRI App from the Google Play Store or App Store. You can also use the SBNRI app for investment in stock market/ mutual funds, NRI account opening, tax filing, etc. To ask any questions, click on the button below. Also, visit our blog and YouTube channel for more details.
FAQs
Are Business Visitors and Business People the same ?
No. Business persons come to work in Canada under the free trade agreement.
What is the general processing time for a Canadian business visa application ?
The general processing time is a few weeks or less.
Where can the applicant apply for the visa ?
Through the IRCC portal.
How long is the Canadian Business Visa Valid for ?
It is valid for 6 months.