The pandemic has affected global travel restrictions significantly. Most countries had suspended visas to limit the number of travelers. The Indian government recently announced that international flights to and from India would resume on March 27th. The Indian government has recently restored various Indian tourist visas as well. This marks a major transition post COVID -19. This article is about the Indian E-visa, regular visa and 10 year visa.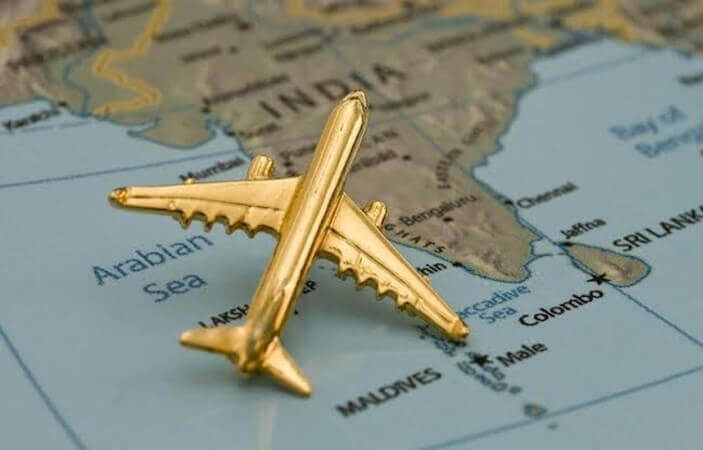 Foreign nationals will not be permitted to enter through land border and riverine routes on a tourist or e-tourist visa. These recent changes do not apply to Afghanistan nationals. The Union home ministry is in charge of this issue and the granting of the -e-Emergency X-MIsc visa.
Tourists Can Apply for Indian Visa
The Indian government has restored the valid e-tourist visas for citizens of 156 countries. It has also restored the regular paper visa for all countries. These changes are to take place immediately. These visas were suspended for two years after the pandemic began. Valid 10 year tourist visas are also in effect now for US and Japan. New 10 year tourist visas will also be issued to citizens of the US and Japan. Tourists can now apply for
E-tourist Visa India Suspended
The Indian e-tourist visa was suspended since March 2020.
Indian E-tourist Visa Restored
Valid e-tourist visas that were issued for five years have been suspended as of March 2020. These will be restored for the nationals of 156 countries. Nationals of these 156 countries can also get new e-tourist visas now.
Indian Regular Paper Visas
Regular (paper) tourist visas that are currently valid but were suspended since March 2020 will be restored for people from all countries. New regular (paper) visas with up to a five year validity will be issued to nations of eligible countries. There may be intermittent restrictions on these.
Indian 10 Year Regular Tourist Visa
The 10 year regular tourist visa, which was also suspended since March 2020, will be restored for nationals of the U.S and Japan. New 10 year tourist visas will be issued to the nationals of the U.S and Japan.
Tourist and e-tourist visa holding foreign nationals will be able to enter through Sea Immigration Check Posts (IPs) or airport ICPs by flights. This includes those in the "Vande Bharat Mission" or "air bubble" scheme or any other flights permitted by the DGCA or Ministry of Civil Aviation.
These steps have been taken due to the improvement in the COVID-19 situation. It appears as though India and the rest of the world are opening up once again. The above mentioned visas have been restored after a long gap. It is a positive sign of the world's return to normalcy after a major global travel hiatus.
With the return of the e-tourist visa, the regular (paper) tourist visa and the 10 year regular tourist visa, many different types of tourists can return to India. Let us hope that these changes signal a return of regular global travel and a great reduction in the risk of Covid-19.
To ask any question related to NRI investment in India, you can download SBNRI App from the Google Play Store or App Store. You can also use the SBNRI app for investment in stock market/ mutual funds, Pre-IPO, Asset Finance, Commercial Real Estate, Indian Startups Funds, NRI account opening, etc. To ask any questions, click on the button below. Also, visit our blog and YouTube channel for more details.
FAQs
When are flights scheduled to resume to and from India ?
March 27th
Which countries has the 10 year regular tourist visa been approved for ?
U.S and Japan.
Do the changes made in visas apply to Afghanistan nationals ?
No, the changes made in the visas mentioned above do not apply to Afghanistan nationals.
How many countries has the e-tourist visa been restored for ?
156 Countries.