For Indians wishing to relocate for employment in Africa, a country's appeal will depend on various criteria, including safety, income, job possibilities, and quality of life. With a developing economy and many companies vying for market share, Africa offers plenty of chances for Indian experts and expats, in particular, to have the opportunity to make good money. It's a challenging choice with numerous benefits and drawbacks for each African nation. However, based on possibilities, pay, security, social activities, the standard of living, and other factors, we have picked some of the Best African Countries To Work for Indians.
Mauritius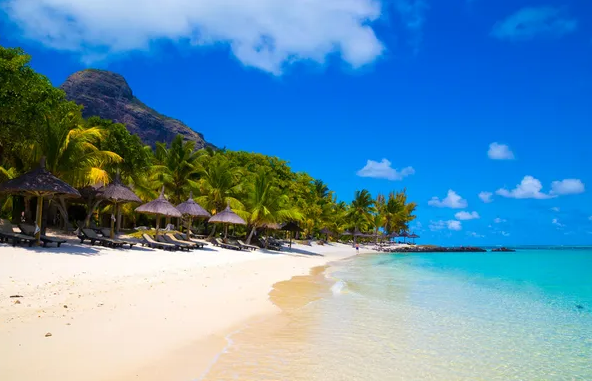 Thanks to its robust and dynamic economy, Mauritius is among Africa's wealthiest, most excellent, and purest countries.
Given that both French and English are widely spoken in Mauritius, it will be simple for speakers of either language to settle down and find employment (along with Creole). Additionally, there are many social and recreational opportunities for Indians here, and Mauritanians are generally welcoming and accommodating. Other attractions of Mauritius include its great tropical climate, variety, and gorgeous beaches.
Kenya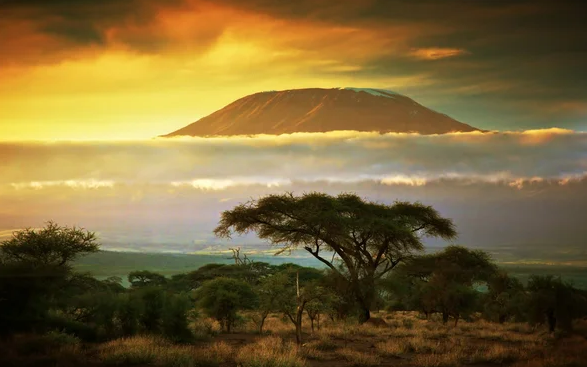 Kenya is a friendly nation with a wide variety of wildlife and stunning natural beauty that appeals to tourists and foreign residents. The country is safe to live in, has a reasonably developed infrastructure, and offers affordable housing. Nairobi, the nation's capital, is a vibrant, multi-ethnic city with thriving nightlife, vast recreational opportunities, and a sizable ex-pat population.
Kenya's official languages are Swahili and English, and the nation offers good private healthcare and educational options. So it is considered as one of the Best African Countries To Work and live in.
Namibia
Namibia is a typical democratic country with a wealth of mineral resources, is secure and tranquil for both people and visitors, and has a solid human rights record. Although Namibia is the 10th wealthiest country on the continent and one of the nations with the highest average earnings, living there is expensive because most necessities are imported. Windhoek, the country's capital, is a quaint, small city with an active ex-pat community.
Tanzania
Tanzania is one of the countries in Africa with the highest average earnings and has a sizable ex-pat population, making it simple for visitors to integrate swiftly. Tanzania offers various career options for international professionals and is a reasonably safe place to live. Due to its breathtaking national parks loaded with multiple species and Mount Kilimanjaro, the tallest mountain in Africa, the nation is also well-liked by tourists and international expats.
Ghana
Ghana is a very well-run country that is welcoming to outsiders and safe to live in, especially compared to most African countries—being a successful example of democracy and having English as its official language makes it simple for many foreigners to get employment. It's also recognized that starting a business in Ghana is not too difficult.
Ghana welcomes newcomers with a kind and friendly population, a moderate climate, and abundant natural beauty.
Botswana
Botswana is a fantastic option for ex-pats wishing to live and work in Africa because it is one of the continent's most secure and stable nations. Since English is widely used, it is simple for many foreigners to get around and find employment, and the locals are friendly and quiet.
In addition to being a top tourist destination, Botswana is a great place to live thanks to its wildlife, stunning natural surroundings, and temperate climate.
Botswana offers an affordable way of life, and international professionals can find many positions that pay well.
South Africa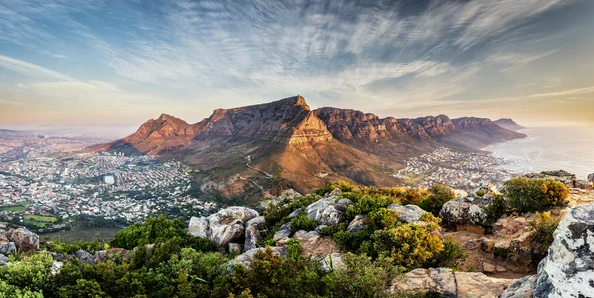 South Africa, a nation rich in culture, history, wildlife, and scenic beauty, is not only a well-liked tourist destination but also considered one of the Best African Countries To Work for ex-pats and settle down since it offers a variety of career options and a high potential for financial success. One of the fascinating aspects of living there is that the country has embraced industrialization and a highly developed infrastructure, finance, and tech sector, especially compared to other African countries.
Many foreigners live in relative safety, even though the nation has security problems. However, it's crucial to be aware that in some South African neighbourhoods and communities, xenophobia, which primarily targets overseas African nationals, is still an issue. This is something to keep in mind when looking to move to the country or determining where to reside.
Libya
With an average monthly wage of $1700 as of 2021, Libya is the most lucrative country in Africa. The nation that produces oil has a high human development index and life expectancy. Even yet, there is still a sizable ex-pat population in Tripoli, the country's capital, and it is classified as unsafe to live in, particularly for overseas African nationals.
Algeria
Algeria has the longest life expectancy among all African nations, and its average annual wage, roughly $1,713 after taxes, is also the highest on the continent. The government, which is also oil-rich, has a strong economy and a high human development index. Even though it is not the safest country on the continent, it is a fantastic area for ex-pats to work and raise families.
You can also click on the button below for more information. Visit our blog and YouTube Channel for more details.
ᐧ
Is working in Africa a good idea?
Yes, South Africa is undoubtedly a desirable country to work in. Here are a few reasons: During the COVID-19 pandemic, many South African employers switched to remote work or hybrid work when employees work from home and the workplace. Your rights as an employee are safeguarded under the Basic Conditions of Employment Act.
What continent in Africa offers the most employment opportunities?
Ghana is a superior choice for professionals looking for high-paying jobs in Africa because of the country's thriving economy.
What profession pays the most in Africa?
Specialist physicians. Doctors that specialize are currently the highest-paid professionals. They are highly skilled experts who typically focus on a specific area of medicine.
What kind of work is most prevalent in Africa?
Agriculture is the continent's leading financial industry. 15% of the continent's GDP comprises the agricultural sector. The agro-ecological potential of the continent is more significant than its current output, as are its food needs.