Updated 2021 Henley Passport Index ranked Indian passport at 85th position with a visa score of 58. It means there are 58 countries to travel without a visa for Indians or Indian passport holders can get a visa on arrival while visiting these nations. To travel to these countries, you won't have to deal with the hassle associated with the visa application process. It is great news to individuals who want to see new places, buy special things and create special memories.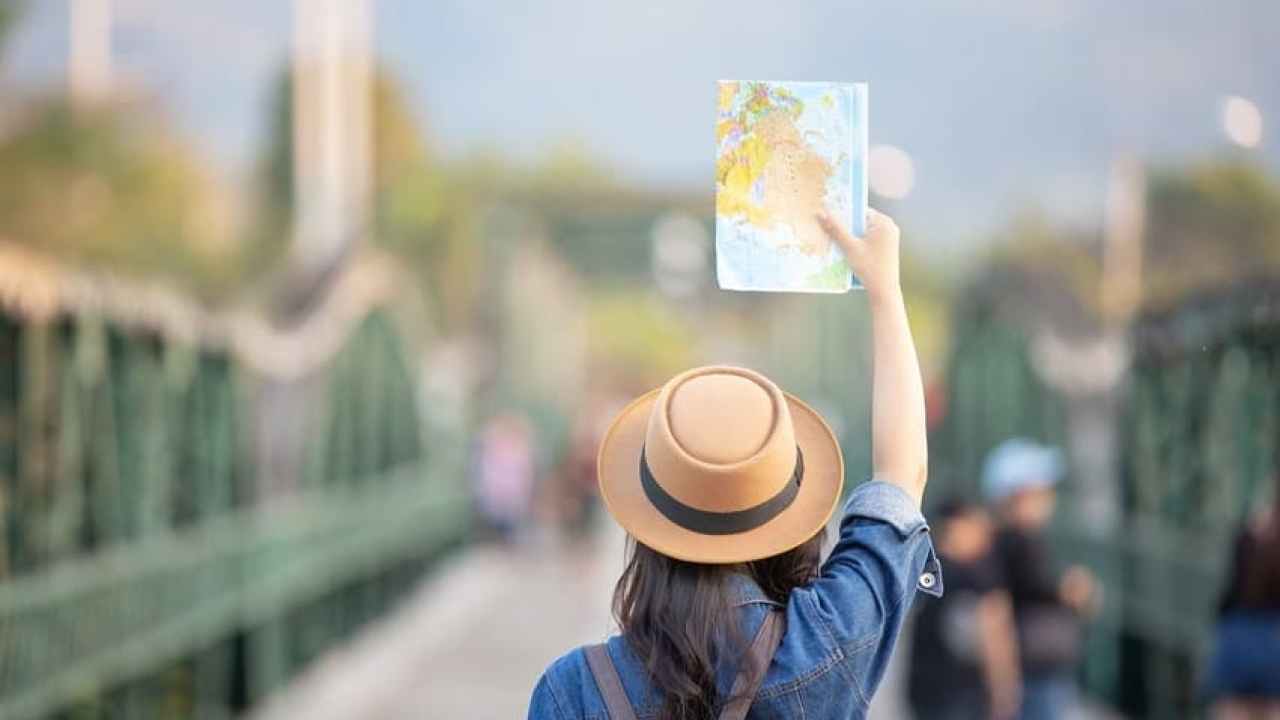 Also Read: How to check Passport Status in India
Countries to travel without a visa for Indians
Here is a list of some of the visa-free countries for Indian passport holders:
Bhutan
Visitors have a lot to enjoy in Bhutan, from ancient monasteries, pristine trekking trails to the spectacular scenery of snow-capped mountains and architectural marvels.
Indians don't need a visa to enter Bhutan.
Fiji
Fiji is one of the most beautiful nations in the world and has an abundant amount of flora and fauna. Its tropical climate and stagnant weather make it an ideal vacation spot. You can walk on the beaches lined with coconut palm trees and enjoy scuba diving.
Saint Kits and Nevis
Saint Kits and Nevis is a beautiful country located in Caribbean Basin. Tourism is the backbone of this two-island nation and the country is famous for its vibrant music culture. Indians don't need to obtain a visa to visit Saint Kits and Nevis.
Laos
Laos is a gem of South-East Asia and shares borders with Thailand, Vietnam and Myanmar. The country has lush jungles, lofty mountains, glistering rice fields and tea leaves. You can also explore the ancient Buddhist caves, rich cultural heritage, charming scenery and vast history.
Indian citizens can get a visa on arrival to visit Laos.
Macau
Macau is known as the Las Vegas of Asia. It is an urban city with a coastline and allows visitors to enjoy the dazzling sights, exciting nightlife, shopping, dining, luxurious casinos and hotels.
Indian passport holders can visit Macau without a visa and stay for a maximum of 30 days.
Trinidad and Tobago
Formally known as the Republic of Trinidad and Tobago, the twin-island country is famous for its forms of music and festivities. Most of the traditions in the island have similarities with Indian traditions such as temples, Hinduism and Hindu festivals.
No visa is required for Indian citizens to visit there.
Mauritius
Mauritius is a beautiful holiday spot, generally preferred for a honeymoon. Picturesque beaches, colorful coral reefs, blue lagoons, verdant rainforests, waterfalls, hiking trails and wildlife, etc. attract visitors from around the world. You can enjoy various water sports like sailing, snorkeling, underwater diving, etc.
Indian passport holders can avail a visa on arrival for a period of 30 days.
Also Read: Visa Status: Check Visa Status with Passport Number
Samoa
Often referred to as the 'Cradle of Polynesia', Samoa is an extremely beautiful island blessed with reef-bordered beaches, rainforests with gorges and waterfalls. You can try adventure water sports like scuba diving, snorkeling and sailing.
Indian citizens can enjoy visa-free visits.
Tanzania
If you are a nature lover, Tanzania is an absolute paradise. The country is home to wild animals like elephants, lions, leopards and rhinos. Other tourist spots include the Serengeti National Park, pristine beauty of hills, beaches and wildlife sanctuaries.
Indians can get a visa on arrival to visit Tanzania.
Micronesia
Located in the Pacific Ocean, the country is administered by the United States and has an English speaking population. Micronesia consists of 600 small islands and has a lot of unexploited natural beauty. You can explore palm-shaded beaches, wreck-filled dives and ancient ruins.
Indian passport holders can visit Micronesia without a visa.
Maldives
Maldives is a tropical paradise in the Indian Ocean south-west of Sri Lanka and is made of 1000 coral islands. You have a host of reasons to visit the Maldives like white sandy beaches, blue lagoons, coral reefs, and thrilling sports of scuba diving, snorkeling and more.
Vanuatu
Vanuatu is an island nation situated in the South Pacific Ocean. There are many active volcanoes on the island and tourism is an important source of income for the country. You can explore marine life, go for scuba diving at coral reefs, for hikes through the forests, or enjoy the music culture of the country.
Indian passport holders are exempted from a visa for a maximum period of 30 days.
Seychelles
A group of over 100 islands within the African archipelago across the Indian Ocean, Seychelles is uninhabited and expanded with nature and its resources. This smallest populated country has unrivaled beauty, tropical rainforests and sights.
Visa is not required for Indians to visit Seychelles.
Ecuador
Ecuador is known for its great diversity. Its diverse landscape encompasses Amazonian jungles, Andean foothills, and the wildlife-rich Galápagos Islands.
Indian passport holders can obtain a free visa on arrival for up to 90 days.
Nepal
Nepal is home to the world's highest mountain Mount Everest and has landscapes of various elevations and beautiful countryside.
Nepal and India share a special relationship which allows the citizens of both countries to move freely across the border. Hence, Indian passport holders don't need a visa to enter Nepal.
El Salvador
Located in the middle of the Pacific Ocean, El Salvador is inhabited by many volcanoes and has a tropical climate. The country is blessed with beaches, surf spots and mountainous landscapes. Tourists come here to visit the nightlife and beaches.
Indian citizens traveling to this country do not need a visa.
Cook Island
Located in the South Pacific Ocean, Cook Island is blessed with crystal blue waters and white sandy beaches. It is a paradisiacal option for vacation.
Indians can obtain a visa on arrival for Cook Island.
Cambodia
Cambodia is home of the famous Angkor Wat and numerous other temples. The country has historic sites, charming cities and tonnes of restaurants serving delicious cuisine. You can visit Cambodia to create memorable experiences.
Cambodia issues the visa on arrival for Indian passport holders.
Grenada
Located in the Caribbean Sea, Grenada Island has a volcanic-based surface and is known as the land of spices. Grenada has eye-catching beaches, crystal-clear blue waters, hot springs, volcanoes and aromatic plantations.
Grenada is one of the countries to travel without a visa for Indians.
Dominica
Dominica is a mountainous Caribbean island country. Dominica is a beautiful tourist destination with a diverse landscape consisting of tropical rainforests, mountains, lakes, rivers, national parks and natural hot springs. So, if you like walking on the beaches, hiking and jungle safari, Dominica should be on your travel wishlist.
Indian passport holders don't require a tourist visa for Dominica.
Conclusion
This is the list of visa-free countries for Indians or countries that offer a visa on arrival. Visa-free entry to any nation saves you the hassles involved with visa application formalities. Hence, these beautiful visa-free countries for Indians are worth adding to your bucket list.
Also Read: Indian Passport for NRI: Renewal vs Reissue
You can contact the respective embassy of the country in India for more clarity on visa rules. If you're looking for any assitance for NRI services such as NRI account opening, NRI Demat account, NRI investment or taxation, experts at SBNRI can help you out with everything. Download SBNRI App from the Google Play Store or App Store to ask any questions related to NRI services. Also visit our blog and Youtube Channel for more details.