There are various ways to transfer money, such as via checks, electronic transfer through multiple payment systems, wire transfer, etc. A bank wire transfer is a fast and secure way to send and receive money electronically, irrespective of your location. Wire transfers use bank-to-bank connections to exchange funds both domestically and internationally. Domestic transfers take less than 24 hours to clear, while international wire transfers usually take two to three business days. Let's understand how long does a wire transfer take? depending on the destination, time and other factors.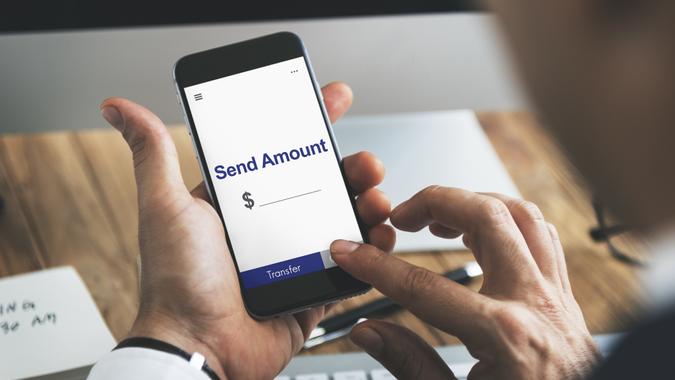 How long does a wire transfer take
Wire transfers use bank-to-bank connections to exchange funds electronically within a country and across borders. Domestic transfer usually takes less than 24 hours to clear. In some cases, it may take more time to send money due to a variety of reasons. Such as there might be a mistake from your end, or due to political or other situations.
You can do a wire transfer online in simple steps to send money within a country and across borders.
How long does international wire transfer take
How long does an international wire transfer take depends on a variety of factors such as the destination, time of the day, how your bank transfers funds, etc. Sending International wire transfers may take 2 to 5 business days.
You can send funds through non-financial or banking players that provide money transfer services because these services complete transactions faster than traditional banks.
Factors that affect wire transfer speed
There are different factors that affect wire transfer speed. Three main factors are mentioned below:
When you initiate transfer
Fund transfer agencies set their own cut-off time each day for wire transfers. The branch closing times and even cut-off times for deposits may differ from institutions. Some agencies have a cut-off time at 3:00 p.m. for wire transfers. Hence, if you start a new wire transfer after that, your transfer will be processed the next day, and if you initiate the transaction before that, it will be processed the same day.
Bank holidays and weekends will also delay your wire transfer. If you initiate financial transactions on these days through any non-banking platform, they will be processed on the bank's next business day.
Where fund is being transferred
Geographical location is one of the most important factors in the speed of wire transfers. There are financial regulations set by central banks of each country that require money transfer agencies to complete all transactions within stipulated time. International funds transfer can take a bit longer time; credited between one to five days to the beneficiary's bank.
In some countries where wire transactions are slow, it could take up to 2-3 weeks, depending on the current situation within the nation. You should get a list of such countries from your bank or transfer agency so that you can plan accordingly. If the transaction is canceled, the money will automatically be reversed.
Funds transfer method
Funds transfer methods also affect the speed of wire transfer. Here are common methods used to wire money.
FedWire: For large-value or immediate transfers between US banks and institutions, transfer agencies use the FedWire system for real-time gross settlement (RTGS). It ensures funds are transferred immediately.
Sources of friction in cross-border transfer
International payments or wire transfers may be delayed due to a variety of reasons. You should know that all account balances can't be updated outside the operating hours of local settlement systems. If compliance checks are to be carried out, it may delay the funds to be cleared. It happens especially when a payment passes through different countries and jurisdictions.
Different data standards and formats between remitting and issuing countries can affect automation. IT penetration in countries, which are not technologically advanced, can also prevent funds from being delivered on time. There are systems that depend on batch processing, lack the capacity to monitor payments in real time and have low data processing capacity.
How to track a bank wire transfer
It is possible to track a wire transfer that you initiate with its unique IMAD/ OMAD number. This number contains the date of transaction, a unique identifier for the remitting and issuing banks, and a sequence number that designates the transaction ID. You can get the tracking ID from your bank once the transaction is initiated. With the tracer, you will be able to view how and when the money was processed and its current status using this unique identifier.
A wire transfer might be your only option for some big international transactions.
Remember, you need to weigh in all the factors to select the best time for sending money online. SBNRI has made online money transfer to India easier for you by evaluating every factor and creating the perfect channel for all your remittances to India.
You can download the SBNRI App from the Google Play Store or App store to send money to India, open an NRI account, invest in the Indian market and enjoy many other NRI services. You can also click on the button below to instantly remit/transfer money to India. Visit our blog and Youtube Channel for more NRI specific solutions.