SWIFT full form
The full form of SWIFT is Society for Worldwide Interbank Financial Telecommunications. Established in 1973 by 239 banks from 15 countries, SWIFT is a global network connecting banks and financial institutions around the world to communicate messages about money transfers among member institutions in a safe and secure way.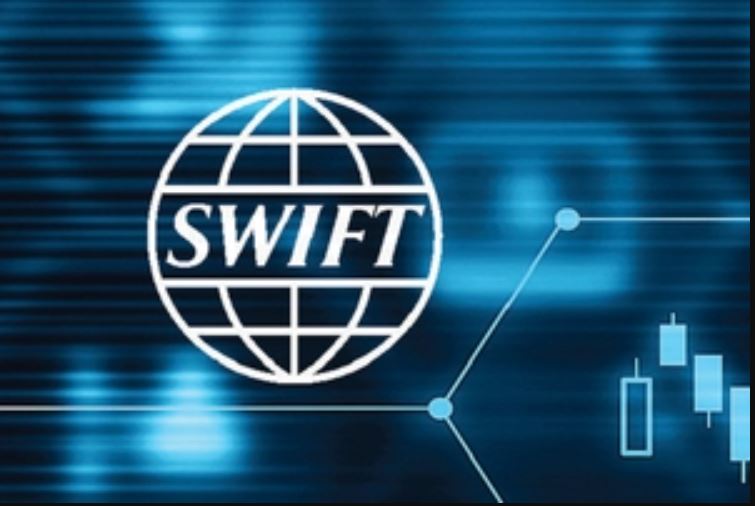 Key takeaways
SWIFT is a member-owned cooperative, the world's leading provider of secure financial messaging services.
This messaging service facilitates trillions of dollars of cross-border transactions between 11,000 banks and financial institutions in over 200 countries.
Each member has its own eight or 11-character SWIFT code, known as the bank identifier.
SWIT is used by banks, clearing houses, exchanges, cooperative business houses, etc.
Payment services allow individuals and businesses to consider taking card and electronic payments, even if the beneficiary uses a different bank than the payee.
What is SWIFT code?
SWIFT code is a unified and standardized 8- or 11-character long code that includes bank code, country code, location code and branch code. It is similar to the IFSC code used in India for domestic interbank transfers. SWIFT code is used for international transfers. For example, you can send money from India to the USA or vice versa using a SWIFT code. The SWIFT code informs the bank that receives funds in real-time and simplifies its clearing.
SWIT Headquarters
SWIFT headquarter is located in Belgium and has an extensive network of distribution centers in numerous countries including the USA, UK, UAE, Germany, Japan, Korea, Italy, France, South Africa, Sweden, Spain and Russian Federation.
How does the SWIFT system work?
The SWIFT payment system works by communicating transaction orders between institutions using SWIFT codes. The SWIFT network standardized the IBAN (International Bank Account Number) and BIC (Bank Identifier Code). SWIFT only acts as a messenger between remitting and issuing banks. 
Who uses SWIFT?
Initially developed to promote correspondence about treasurer and correspondence payments, today SWIFT is used in following areas of operations:
Banks
Non-banking financial institutions
Foreign exchange money brokers
Brokers and trading houses
Mutual Funds Houses
Securities dealers
Clearing houses
Depositories
Exchanges
Corporate business houses
Treasury market participants
Corporate business houses
Services provided by SWIFT
Applications for various financial transactions
Business intelligence
Compliance services
Messaging connectivity and software solutions
Remember, you need to weigh in all the factors to select the best time for sending money online. SBNRI has made online money transfer to India easier for you by evaluating every factor and creating the perfect channel for all your remittances to India. 
You can download the SBNRI App from the Google Play Store or App store to send money to India, open an NRI account, invest in the Indian market and enjoy many other NRI services. You can also click on the button below to instantly remit/transfer money to India. Visit our blog and Youtube Channel for more NRI specific solutions.