A bank wire transfer makes sending money easy and convenient. Wire transfers are generally used to send money electronically from one country to another. Whether you want to send money from abroad to India or vice versa, you must know how to do a wire transfer.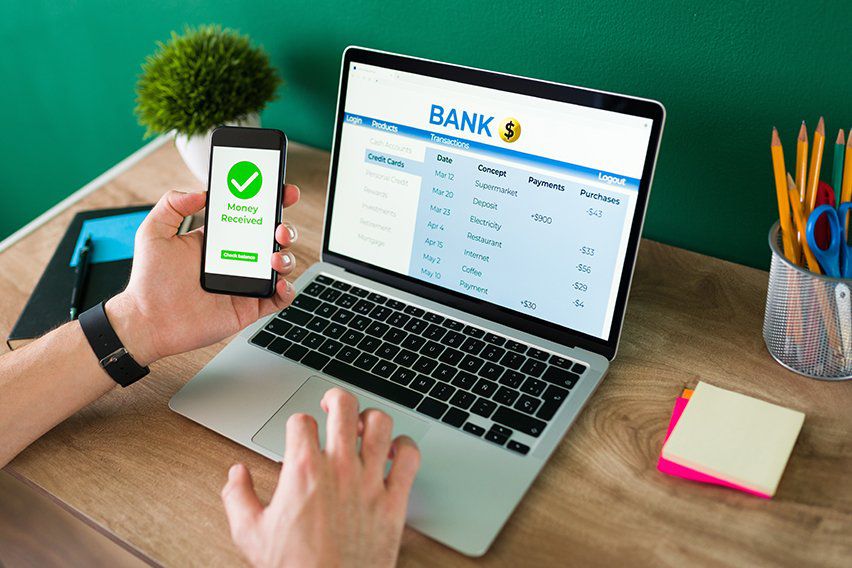 Banks and non-banking funds transfer service agencies perform bank wires.
A wire can be used to send or receive money by people or organizations.
Transfer charges may apply for receiving and sending money.
How to do a wire transfer
Wire transfers can be processed either online or by visiting a bank's branch.
1. Online: You can execute a wire transfer online via net banking or a bank's mobile app.
Below mentioned are the steps you need to follow to do an international wire transfer online:
Log in to your bank's official website or app using your credentials. 
Select the account you want to debit money from for bank wire.
Click on the 'overseas fund transfer' or 'international money transfer' option. 
Check the transfer limit allowed, and change it if required.
Enter the beneficiary or recipient's details. 
Type the amount you want to send and select the currency.
Pay the bank wire fee or processing fee charged by the service provider and place the transfer order.
2. Visit a bank's branch: Alternatively, you can visit a bank's branch, fill the wire transfer form and provide funds to be transferred in a recipient's account.
You can visit a bank branch to do a wire transfer abroad. Here are the steps you need to follow:
First of all you need to ensure whether your particular branch offers international bank wire.
Either the bank representative will ask you to fill a form to submit your international wire transfer order, or will ask you the details required for a bank wire. 
You need to share all the relevant information, such as beneficiary or recipient information, your account information, funds to be transferred, currency, etc. 
Find out and pay any necessary transaction or processing fees levied by the bank.
Before placing the order, double check all the details.
Take the receipt of funds transfer.
Information required to do a wire transfer
– Your bank account number
– The recipient's name
– Bank name and address of the beneficiary
– Bank account number of the recipient
– The recipient bank's SWIFT code
–  Any other information your bank requires for wire transfers. 
Banks and non-bank money transfer agencies offer international funds transfer services. Your bank might be the first choice if you already have a checking, savings or another bank account at any bank. Depending on the bank's policies for wire transfers, you can initiate a bank wire online or visit a branch of the bank.
Apart from a bank, you can also use a non-bank transfer service agency, such as Wise, Western Union or MoneyGram, etc.
6 simple and detailed steps on how to do a wire transfer online
For international bank wire transfer, here is step by step guide on how to do a wire transfer online:
Log in to your net banking or mobile app
Open the net banking page of your bank and log in using your credentials such as username and password. For this you must have signed up for the net banking service.
Select the account
Choose the account from which you want to transfer the funds. Find the 'Overseas Transfer' or 'Wire Transfer', 'International Wire Transfer', or similar option to send money abroad. Also check the upper limit of the amount you can send from that particular account. The upper limit may vary from bank to bank based on the limit set by the central bank of a country.
If you send below or above the limit, your transfer order will get rejected.
Enter beneficiary details
Enter the correct details of the recipient, including his/ her full name, address, bank account details such as account number, bank name, address, and SWIFT code of the bank.
Enter the amount to be transferred
Make sure you type the correct amount and currency. When you make international transfers, the webpage will automatically select the currency based on the recipient's address. For example, for the recipient's address as New York, the software will automatically change the currency to United States Dollar (USD) $.
Pay the bank fees & charges
Wire transfers, especially international wires, involve fees. However, the bank may not charge a remittance fee. The bank or transfer service agency will levy a flat foreign currency conversion fee and service tax on the amount being transferred. The transfer fee will be calculated based on the amount you wish to transfer, the route, the currency markup, and applicable taxes. In most cases, you will be allowed to pay the recipient's bank's charges as well and the recipient will receive the full credit.  
Before placing the wire transfer order, you should get an idea of the fee and compare the remittances charges. You can also save TCS on foreign remittance. 
Place the wire transfer order
Cross check and confirm all the details before you submit the order. Wire transfers take a few hours to 2 days. You can track the status of the wire transfer from your dashboard.
Whether you execute a wire transfer online or by visiting a bank branch, keep the receipt with you.
Remember, you need to weigh in all the factors to select the best time for sending money online. SBNRI has made online money transfer to India easier for you by evaluating every factor and creating the perfect channel for all your remittances to India. 
Transfer Fee VS Exchange Rate, What is the cheapest medium of remittance to India?
You can download the SBNRI App from the Google Play Store or App store to send money to India, open an NRI account, invest in the Indian market and enjoy many other NRI services. You can also click on the button below to instantly remit/transfer money to India. Visit our blog and Youtube Channel for more NRI specific solutions.
Send Money to your loved ones Now
FAQs
How can I do a bank wire transfer?
To send money abroad, you can initiate a transfer online or by visiting a certain bank branch or a service provider's branch. You will be required to share the recipient's full name, contact information, and bank account details, SWIFT code, etc.
Is a wire transfer safe?
As compared to placing a check in the mail, wire transfers are a safe and secure way to transfer money. They are processed by authorized personnel at your bank or non-bank transfer agency.  
Can wire transfer be canceled?
Usually, when you initiate a bank wire, the transfer process begins immediately. However, funds are transferred during normal business hours. If the transfer status is still 'scheduled', there are chances to cancel the transaction. Either you can cancel it through online banking or by calling a branch.