India is one of the fastest growing major economies in the world. When most of the countries are reeling under recession or economic slowdown, India is marching ahead with a faster growth rate. This makes India one of the hottest investment destinations for domestic and international investors. There are various investment options in India for NRIs living around the world. Here we will discuss top reasons for investing in India from USA.
Should you invest in India from USA?
Following are the some of the solid reasons for investing in India from USA:
Better returns: Investors are getting better returns on their investments in the Indian market. This is the reason foreign investors are aggressively investing in India. In the financial year 2022, India received the highest annual FDI inflows of $84.835 billion, exceeding last year's FDI by $2.87 billion.
Higher rate of interest: NRI FD rates such as NRE, NRO and FCNR rates, are much higher up to 7.25% as compared to rates on certificate of deposits (CDs) – US equivalent of NRI fixed deposits. For example, the annual percentage yield (APY) of certificate deposits of the top five banks currently ranges from 0.02% – 1.01% for 3-year deposits. A CD with a 12-month maturity period offers rates at 0.02%-0.10%. Whereas FCNR deposits locked till 4 November with a 12-month maturity will offer a yield of 2.88%.
Various options: There are a host of NRI investment options in India in the form of NRI mutual funds, fixed deposits, corporate FDs, direct equities, ETFs, government and corporate bonds, commercial real estate (CRE), VC funds, etc.
Higher returns on real estate/ commercial property: With the new business model of fractional ownership in commercial real estate, investing in A-grade commercial properties has become pocket-friendly and simple with a minimum of Rs. 25 lakh investment. The rental yield from such properties ranges from 8% to 10% i.e. Rs. 2 lakh to Rs. 2.5 lakh per year for an investment of Rs. 25 lakh.
Recurrent reforms: The US market is strictly regulated and gives priority to US citizens. The Government of India introduces several reforms time and again to simplify and promote foreign investment in India.
Repatriation: NRIs can invest in the Indian market on a repatriation basis using their NRE or FCNR account. Investment on repatriation basis means an investment, the sale/ maturity proceeds of which are, net of taxes, eligible to be repatriated out of India.
Scope for growth: Since India is a developing market, it has a lot more scope for development than developed markets. NRIs from the USA can invest in India to take advantage of its growth.
Easy liquidity: There are assets that offer easy liquidity. For example, if you invest in the Indian stock market, it is easier to liquidate your funds whenever required. However, some financial instruments have a lock-in period and if you choose to withdraw funds, you may have to pay penalties.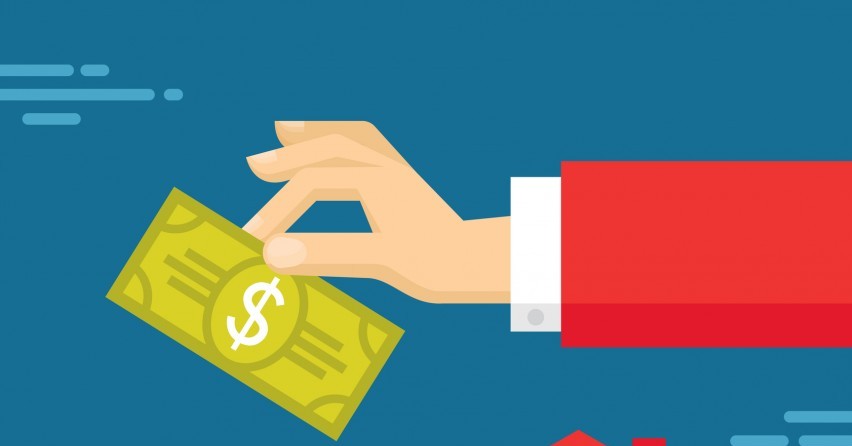 Top 5 investment options in India for NRIs from USA
Here are some asset classes that US-based NRIs can invest in:
1. NRI Fixed deposits
Banks offer 3 types fixed deposits non-resident Indian:
NRE fixed deposits: NRIs can open NRE fixed deposit accounts to keep their foreign savings (in USD) in Indian rupee. Check latest NRE FD rates.
NRO fixed deposits: NRIs can keep their income generated in India, such as dividends, rental income, gift, etc. in an NRO account.
FCNR deposits: Non-resident Indians can open an FCNR account to keep their foreign earnings in USD or any other foreign currency. It is a foreign currency account, so you don't need to convert funds into INR and there is no risk of currency fluctuation.
2. Mutual funds
Mutual funds are one of the best investment options for NRIs to generate higher income, but only a few mutual fund houses offer mutual funds for NRIs from USA/Canada. Benefits of investing in mutual funds are:
Power of compounding
Above average liquidity
Professionally managed funds
Start with low minimum investment amount
Flexibility  
Various types of mutual funds – debt funds, equity funds, hybrid funds, liquid funds, overnight funds, and a lot more.
Note: A Demat account is not mandatory for NRIs to invest in mutual funds in India. NRIs can download SBNRI App to choose from 3000+ mutual fund schemes in India or to ask any questions related to mutual fund investment.
3. Indian stocks
The Indian stock market has emerged as a destination for high growth Indian companies that can deliver potentially attractive returns over 3-5 years. Benefits are as under:
Potential for very high returns
High liquidity
Passive income
4. Real estate
US based NRIs can invest in real estate in India. They can invest in both residential and commercial properties in India. However, NRIs are not allowed to buy any agricultural land/ farm house/ plantation property.
5. Pre-IPO
NRIs can buy and sell unlisted shares of a company that is yet to be listed on a public exchange. Pre-IPO shares can provide much higher returns than listed shares. Since they are less regulated, the investment in such assets is riskier. You must find a trusted intermediary when opting for such assets.
Final words
To ask any question related to investing in India from the USA, you can schedule a call by clicking the button below or download SBNRI App from the Google Play Store or App Store. You can also use the SBNRI app for investment in stock market/ mutual funds, NPS, Fixed Deposit, Pre-IPO, Asset Finance, Commercial Real Estate, Indian Startups Funds, NRI account opening, etc. To ask any questions, click on the button below. Also, visit our blog and YouTube channel for more details.