A Bloomberg survey says that India has no chance of a recession at this time. Asian economies have been more resilient in the face of recession than the U.S. and Europe. There are, however, some Asian economies in which the risk of a recession is increasing.
The likelihood of Sri Lanka entering a recession in the coming year has increased from 33% to 85%, by far the biggest rise in the area. Sri Lanka is in the midst of a tremendous economic crisis. Additionally, economists increased their predictions for the likelihood of a recession in New Zealand, Taiwan, Australia, and the Philippines to 33%, 20%, 20%, and 8%, respectively. To combat inflation, the countries' central banks have been boosting interest rates.
The study found no change in the likelihood of a recession for a number of other Asian economies. According to economists, there is a 20% possibility that China will experience a recession, while there is a 25% chance that South Korea or Japan would also experience one.
According to Steven Cochrane, a chief Asia-Pacific economist at Moody's Analytics, the most heavily affected nations by rising energy prices are Germany and France, with the rest of this region also feeling the effects.
He added that the probabilities of a recession in Asia are generally between 20 and 25 percent, while those in the US and Europe are between 40 and 55 percent.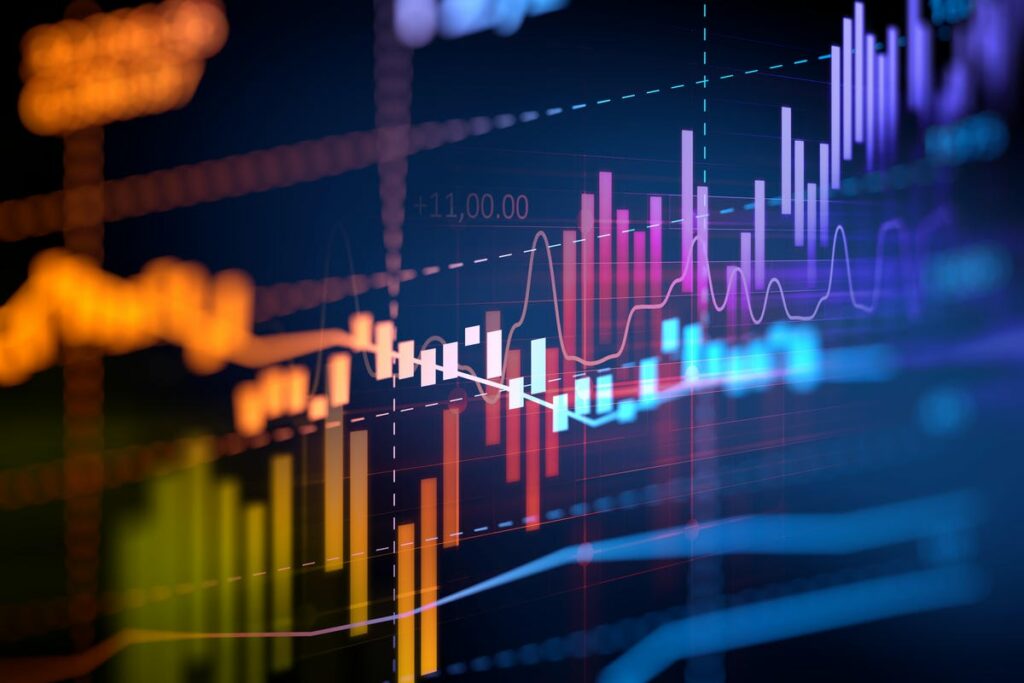 According to Bloomberg Economics' estimate, the likelihood of a US recession within the next 12 months has increased from a mere 0% just a few months ago to 38%. This model takes into account a range of variables, including the difference in yields between the 10-year and 3-month treasury securities, consumer survey data, and housing permits.
IMF (International Monetary Fund)
In response to a slowdown in China's economy and the ongoing effects of Russia's war in Ukraine, the International Monetary Fund has revised its economic projections for 2022 downward, downgrading global growth to 3.2 percent and emerging and developing Asia to 4.6 percent.
The update stated that the downside risks mentioned in the April report are manifesting and may continue to exist or intensify in the future. Unpredictable war in Ukraine, a likely halt to Russian natural gas supplies to Europe, increased inflation, and additional COVID-19 lockdowns in China are a few of them. In terms of global growth and emerging and developing Asia, the most recent prediction indicates downgrades of 0.4 and 0.8 percentage points, respectively.
However, the prediction for the so-called ASEAN-5 countries of Indonesia, Malaysia, the Philippines, Thailand, and Vietnam stayed at 5.3 percent in 2022. The group's projection for growth in 2023 was reduced by 0.8 points to 5.1 percent.
The report states that "A plausible alternative scenario in which risks materialize, inflation rises further, and global growth declines to about 2.6 percent and 2.0 percent in 2022 and 2023, respectively, would put growth in the bottom 10 percent of outcomes since 1970".
It has been reported that the effect of all this turmoil on India will be moderate and short. Recession elsewhere will only help India as global prices will come down. This is a positive sign for India. Growth may very likely slow down but it should not go into recession, which is negative growth.
| Country | RISK OF RECESSION |
| --- | --- |
| Sri Lanka | 85% |
| New Zealand | 33% |
| South Korea | 25% |
| Japan | 25% |
| China | 20% |
| Hong Kong | 20% |
| Australia | 20% |
| Taiwan | 20% |
| Pakistan | 20% |
| Malaysia | 13% |
| Vietnam | 10% |
| Thailand | 10% |
| Philippines | 8% |
| Indonesia | 3% |
| India | 0% |
Bloomberg Survey Says India has No Chance of a Recession
To ask any questions related to the rights of NRIs, PIOs, and OCIs, you can download SBNRI App from the Google Play Store or App Store. You can also use the SBNRI app for investment in stock market/ mutual funds, NRI account opening, tax filing, etc. To ask any questions, click on the button below. Also, visit our blog and YouTube channel for more details. 
FAQs
What does the Bloomberg survey predict for Sri Lanka?
Sri Lanka is said to have an 85% probability of recession.

What does the Bloomberg survey predict for Japan?
Japan is predicted to have a 25% of recession.
What does the Bloomberg survey predict for China?
China is predicted to have a 25% of recession.
What does the Bloomberg survey predict about India?
The Bloomberg survey has predicted zero chance of a recession in India.