In today's digital era, the process of opening a demat account in India has been simplified to a few clicks. It has become effortless, convenient, and highly efficient. With the IIFL NRI Demat account, Non-Resident Indians (NRIs) can invest in an Indian company's shares, bonds, and debentures. In this blog, we will take a closer look at the opening process and charges of IIFL NRI Demat account.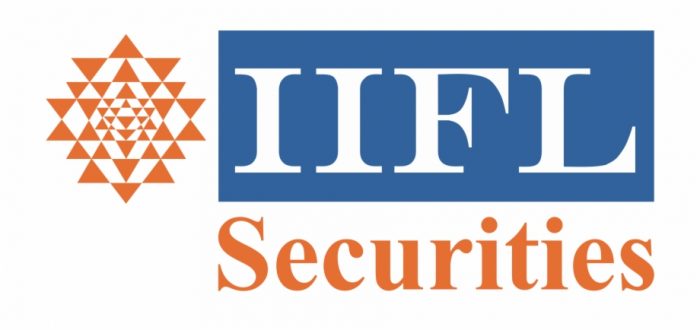 What is IIFL Demat Account for NRIs?
The IIFL NRI Demat account serves as an internet-based platform specifically designed to hold securities bought through the IIFL NRI trading account. IIFL is a depository participant of NSDL (National Securities Depository Limited) and CDSL (Central Depository Services Limited), the two central depositories in India. This membership enables IIFL to extend demat services to both residents and NRIs. The IIFL Demat account is a perfect choice for NRIs planning to invest in Indian markets.
Features of IIFL Demat Account?
Given below are some of the features of IIFL NRI Demat account:
Corporate benefits, such as dividends and interest, are seamlessly credited to your associated NRI Bank Account.
It permits investments in stocks, IPOs, NRI mutual funds and bonds.
Enjoy convenient online access to your demat account.
Offers advisory services for research and analysis.
Personalized support from a dedicated relationship manager.
Comprehensive wealth and financial management solutions.
Benefits of Opening NRI Demat Account with IIFL
IIFL offers the following advantages when opting to open a Demat account:
Streamlined and Paperless Process
IIFL offers an advanced online platform, eliminating the need for paperwork. Opening a Demat account is a quick and paper-free process. Simply visit the IIFL website or download the IIFL app and complete the Demat account opening form in less than 5 minutes.
The IIFL platform has a user-friendly interface. They provide numerous investor-oriented features, ensuring a seamless and hassle-free trading and investing experience.
Opening a Demat account with IIFL offers cost-effective pricing. There are no account opening charges and free account maintenance charges for the first year.
IIFL has built a strong reputation over 25 years, earning the trust of over 22 lakh satisfied customers. The IIFL Markets app, known for providing comprehensive trading and investing facilities, has been downloaded over 7 million times.
Opening a Demat account with IIFL grants access to various unique features of the IIFL trading platform. You can conveniently track your favorite stocks from your home screen and set personalized alerts for actionable insights.
Types of IIFL NRI Demat Account
There are two types of IIFL NRI Demat accounts:
NRE (Non-Resident External) Demat Account: The NRE Demat Account enables NRIs to buy and sell securities on a repatriable basis. It is important to note that this account restricts investments to the stock market and follows the Portfolio Investment NRI Scheme (PINS) route. With an NRE demat account, both the principal amount and the generated interest are eligible for repatriation.
NRO (Non-Resident Ordinary) Demat Account: The NRO Demat Account, on the other hand, facilitates trading in shares, including futures and options, on a non-repatriable basis. Opening a Demat account under the NRO category eliminates the requirement of going through the PINS route, and individuals can repatriate up to $1 million in a financial year. The principal amount is repatriable after taxation whereas the interest earned is repatriable.
Process of Opening IIFL Demat Account
Opening a Demat account at IIFL is a straightforward and convenient procedure:
To begin with, it is important to gather all the necessary documents.
Ensure that all your documents are duly verified by the local Indian Embassy or a competent authority approved according to the guidelines set by SEBI (Securities and Exchange Board of India).
Next, visit the website of IIFL. IIFL provides the option to open a free demat account online.
Select the option to "open a demat account."
Then, enter basic details like your mobile number and email-ID to generate an OTP.
Complete the account opening application provided. NRIs will have to choose between non-resident external or non-resident ordinary.
Upload scanned copies of all the required documents.
Once you have submitted the necessary documents, your application will be processed by IIFL.
Documents Required for NRI Demat Account Opening
Among all the documents, the given below documents are the most important for applying for a Demat account:
Other documents include:
A proof of identity
A proof of income
PIO/ OCI Card (in case of foreign resident)
Valid tax proof of country of residence
Proof of your foreign address proof, required compulsorily in both cases
Indian address proof, required in the case of an NRO account
Latest NRE/ NRO bank account statement
A canceled cheque
Latest photographs
Attestation of Documents Needed to Open an IIFL Demat Account
Here is a list of individuals who are authorized to attest to your proofs:
Authorized officials of overseas branches of scheduled commercial banks registered in India.
The branch manager of any public sector Indian bank located in your residential area.
A notary public.
Any court magistrate.
A judge.
The Indian Embassy or Consulate General in the country where you reside.
Ensure that the attestation includes the name, designation, and seal affixed on the copy of the relevant document.
IIFL NRI Brokerage Charges
Broker Charges
Equity Delivery
iValue Brokerage
0.25%
Securities Transaction Tax
0.1% On both buy & Sell
Transaction Charges
NSE: 0.00335% on Turnover Value (Buy & Sell)
#NSE: .00275% on Turnover Value (Buy & Sell) BSE: Charges vary as per The Scrip Group Exchange turnover charge: 0.00022% Clearing charge: 0.0004%
Demat Transaction
20/Scrip only on Sell
GST
18% (On Brokerage, D3P, Transaction, SEBI Charges)
SEBI Charges
₹10/Crore
Stamp Duty Charges
0.015% of turnover value (Buyer)
IIFL NRI Brokerage Charges
IIFL NRI Customer Care
You can contact IIFL NRI customer care by calling their dedicated helpline that is +91 22 4007 1000.
Another way to contact IIFL NRI customer care is by sending an email to their designated email address for NRI customers that is [email protected]
Contact SBNRI
Living away from India, it is not easy for NRIs to open a NRI Trading account or Demat account and make the right decision about investment in India. At SBNRI, we understand that there are many obstacles faced by NRIs while investing in India. You can download SBNRI App to connect with our experts and get end-to-end assistance related to an NRI investment.
You can also click on the button below to ask any questions. Visit our blog and YouTube Channel for more details.
FAQs
What is an NRI Demat account?
An NRI Demat account is a type of Demat account specifically designed for Non-Resident Indians (NRIs). It allows NRIs to hold and manage their investments in electronic format, including stocks, bonds, mutual funds, and other securities.
Can NRI open a joint Demat account?
Yes, NRI individuals have the option to open a joint NRI Demat account with another NRI or a resident Indian.
What is a Repatriable demat account?
An NRI demat account that is repatriable is connected to an NRE bank account, allowing the transfer of proceeds from the sale of securities and profits from investments to be sent overseas.