IIFL Securities is a full-service brokerage firm based in India and has a global presence with offices in India, Canada, Hong Kong, Mauritius, Singapore, Switzerland, United States, UK, and UAE. It offers 2-in-1 accounts i.e. IIFL Securities NRI trading account and Demat account, for NRIs. IIFL 2-in-1 NRI account allows online trading across stocks, equity derivatives and investments in mutual funds, IPOs and bonds.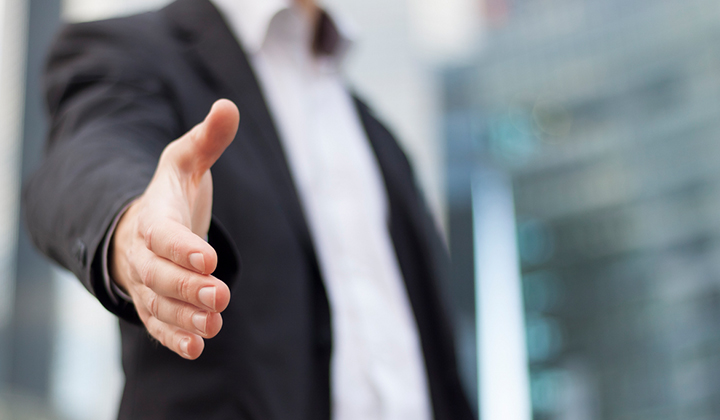 Also Read: PINS Account: NRI Stock Trading in India
IIFL Securities NRI trading account benefits
IIFL Securities is a part of IIFL Group, a financial services conglomerate.
Full-service broker with a dedicated team of relationship managers to offer investment services to NRI customers across the world.
Offers online account opening process for NRIs.
Allows NRIs to invest in mutual funds through a mobile app or website.
Types of IIFL NRI account
NRIs need to open the following accounts to trade or invest in the Indian stock market:
NRI Demat Account
NRI Trading Account
NRI Bank Account (NRE or NRO PIS)
Custodial Account
Out of them, IIFL offers trading and Demat accounts. NRIs can open bank and custodial accounts with other banks. NRIs need PIS permission for investing in stocks and CP code to trade in equity derivatives.
IIFL NRI Demat account
NRI Demat account is a safe place to keep your securities. Non-Residents and PIOs can use an IIFL NRI Demat account to hold the securities like stocks, mutual funds, IPO shares, bonds, etc. in electronic format, bought using the IIFL trading account. As a depository participant (DP) of the central depositories (NSDL and CDSL), IIFL is allowed to provide Demat services to residents and NRIs.
Key details of IIFL NRI Demat account:
A Demat account for NRIs is the same as the resident Demat account.
It is mandatory for NRIs to open a Demat account to invest in stock market in India.
Income earned like dividends and interest is automatically credited in the linked NRI bank account of investors.
Enables users to invest in mutual funds, IPOs and bonds.
You can access IIFL NRI Demat account online.
Also Read: How can NRI open a demat account online?
IIFL NRI trading account
Indians living abroad need to use an NRI trading account to buy or sell orders at stock exchanges in India. IIFL Securities is an online trading platform that allows users to invest/ trade in mutual funds, equity, derivatives, bonds, and IPOs.
An NRE account is required to invest in the equity delivery segment and NRO account to invest in mutual funds and F&O segments. Based on your requirements, you can open two separate accounts.
IIFL Securities trading account charges for NRIs
IIFL Securities NRI Demat account and brokerage charges for trading in equity and equity derivatives are as under:
| Particulars | Charges |
| --- | --- |
| NRI Account AMC | Rs. 400 + GST |
| NRI account opening charges | Rs. 750 |
| Equity delivery brokerage | 0.50% |
IIFL Securities NRI brokerage charges
IIFL NRI Trading account opening process
You can open IIFL NRI account online from the country of your residence. Follow the steps below to open an account online:
Get PIS permission
NRIs need to open NRI account with a designated bank and get PIS permission from RBI through the bank.
Login details
Go to the official website of IIFL and click on 'NRI' under 'Personal Finance' on the top menu. Enter your name, Email ID and mobile number to register with IIFL for the further process.
Personal details
Enter your PAN number, date of birth, Aadhaar number and the rest details will be automatically fetched from the cards. Now enter your address details.
Bank details
Enter your NRE bank details such as bank name, acccount number and branch name or IFSC code to include bank.
Other details
NRIs living in USA and Canada have to provide a few details under FATCA as well.
Upload documents
Upload the supporting documents and submit the account opening application.
Alternatively, NRIs can fill an online inquiry form or give a missed call on 08066719101. The Relationship Manager will call you back and assist you in account opening.
Documentation
You have to submit the following documents while applying for an IIFL 2-in-1 account. Photocopies of all documents should be attested by an authority like a notary public.
Passport (PIO and OCI card)
Visa
PAN Card
Overseas Address Proof
PIS Permission Letter
Proof of Bank Account
Open NRI account using SBNRI app
SBNRI is a corporate partner of IIFL Securities to offer NRI customers seamless NRI account opening and investment experience. You can open NRI trading account as well as NRI bank account through SBNRI app in a few simple steps:
On the SBNRI app home page, click on "Open Demat Account"
Make the one-time payment of INR 2151/-
Upload your documents and click on "Submit"
Your PIS/Non-PIS account will be opened in 3-5 working days, if all requirements are fullfilled
After a video KYC, IIFL Securities will open the Demat & trading account (5-7 working days)
All your trading will be taking place on the App (platform) of IIFL Securities
IIFL Securities NRI customer care
For any query regarding NRI trading account, you can reach out to IIFL Securities NRI customer care on any points of contact:
| IIFL Securities NRI Helpline | Details |
| --- | --- |
| IIFL Securities NRI customer care | +91 22 4007 1000 |
| IIFL Securities NRI customer care email ID | [email protected] |
IIFL Securities NRI customer care details
Also Read: Mutual Funds for NRIs from USA/Canada to Invest in India
Living away from India, it is not easy for NRIs to open a NRI Trading account or Demat account and make the right decision about investment in India. At SBNRI, we understand that there are many obstacles faced by NRIs while investing in India. You can download SBNRI App to connect with our experts and get end-to-end assistance related to an NRI investment.
You can also click on the button below to ask any questions. Visit our blog and YouTube Channel for more details.