The commercial real estate sector is experiencing a robust recovery, with the return of the workforce after the pandemic. With the reopening of offices and MNCs and large businesses adopting a back-to-office plan, commercial real estate is becoming more and more popular among retail investors. In this blog, we will delve into the factors pushing the commercial real estate sector.
NRIs who want to invest in commercial real estate in India or ask any question related to the same can schedule a call right away.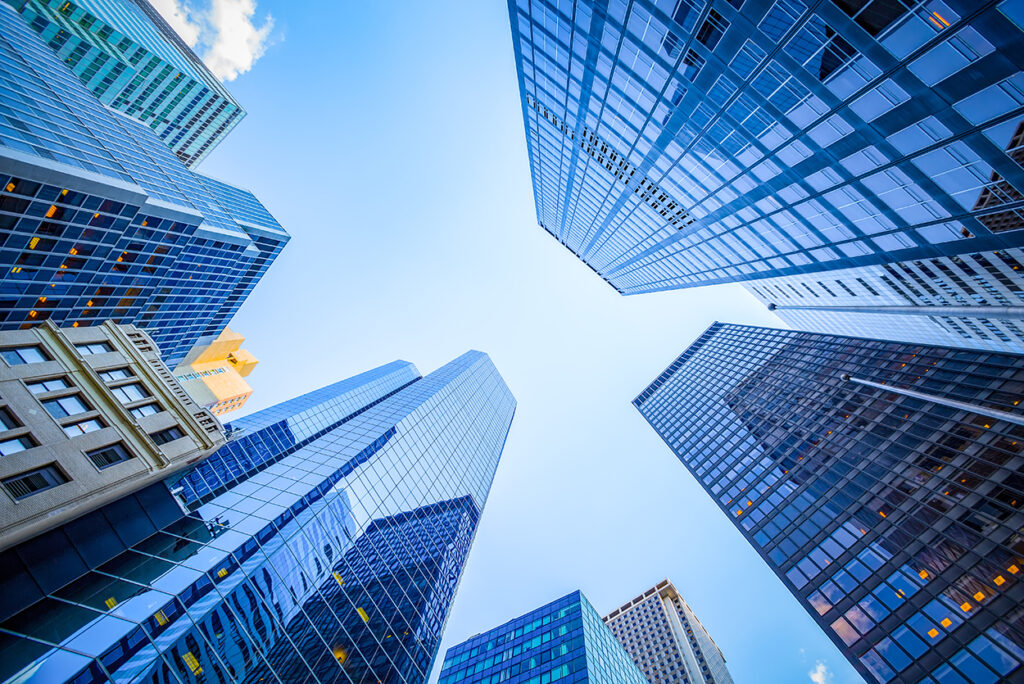 Factors Pushing the Commercial Real Estate Sector
Let us discuss the primary drivers of growth in the commercial real estate market:
Digitalisation
The advancement of technology has had a significant impact on the Indian commercial real estate market, pushing it forward. One such example is the expansion of e-commerce, which has resulted in a surge in the need for logistics and distribution centers. 
The internet has made it easier for businesses to access real-time data on commercial real estate properties. This has made it easier for investors, brokers, and businesses to research and evaluate properties. And has reduced the time and costs associated with the traditional property search process. 
Digitalisation has therefore facilitated transparency in the market, enabling businesses to make informed decisions based on real-time market data.
With the help of virtual platforms, businesses can now create immersive digital experiences, such as virtual tours, to showcase their properties to potential buyers or renters, thereby increasing the chances of conversion.
Popularity of Co-Working Spaces
Businesses no longer need to rely on traditional office spaces, as employees can work from anywhere with an internet connection. This has led to an increased demand for flexible office spaces, such as co-working spaces.
Innovative office space ideas, business-friendly efforts, and top-notch amenities for tenants are further factors driving the increase in demand for commercial spaces.
Co-working spaces have become hubs for entrepreneurship and innovation, providing startups and small businesses with access to resources, mentorship, and funding. This has led to an increase in the demand for co-working spaces, particularly in cities with a thriving startup culture.
Co-working spaces offer businesses a cost-effective solution to traditional office spaces, which can be expensive to lease and maintain.
Businesses can even rent space in a coworking space on a short-term basis, reducing their overhead costs and providing them with greater flexibility.
Relaxed COVID Standards
As restrictions related to the pandemic have been lifted, vacancies in Grade A offices have stabilized, marking a return to levels seen prior to the last two years.
It is predicted that the Grade A office market will expand to 1.2 billion square feet by 2030, driven by increasing demand.
A pandemic-driven course correction is forcing significant changes in the way that buildings will be used, evaluated, and appraised in the present and the future in the Indian commercial real estate industry.
To lessen the consequences of pandemics, there has been a rise in the leasing activity. According to research, lease activity has increased 97% year over year to reach 11.4 million square feet, indicating a solid rebound in the Indian office market.
Landlords have started offering more flexible lease agreements, such as shorter lease terms, rent concessions, and the ability to sublease space. This has helped to attract new tenants and drive growth in the sector.
Ideal Locations
More and more commercial properties are being adopted in metropolitan areas.
The metropolitan areas attract many investors because of their well-developed infrastructure, such as high-speed internet, reliable power supply, and efficient transportation systems.
Commercial properties located in ideal locations are a good investment opportunity for real estate investors. As demand for these properties increases, their value can appreciate over time, providing a good return on investment.
Managed Office Space
Businesses have increasingly shown a preference for managed office space in recent times.
This option presents flexible pricing structures that prove to be more cost-effective than owning an office.
Moreover, the ease of scalability available with managed office spaces makes them a more desirable alternative to owning an office.
By renting these spaces, businesses can effortlessly expand and access basic utilities and other shared services, all covered under a single monthly fee.
Commercial Real Estate Companies in India
Here are top commercial real estate investment companies that offer the best services in commercial real estate investment:
Strataprop
Assetmonk
h-Bits
Magic Bricks
99acres
Contact SBNRI
Whether it is high-rental yield, greater returns or growing demand for office spaces, there are many reasons why NRI real estate buyers are heavily investing in commercial real estate in India.
We at SBNRI are here to help you out with everything related to residential/ commercial property transactions in India and other financial and legal services as required by NRIs. We help NRIs find a commercial property in India that will offer them outperforming returns.
You can download SBNRI App to connect with our experts and get end-to-end assistance related to an NRI investment in India.
You can also click on the button below to ask any questions. Visit our blog and YouTube Channel for more details.
FAQs
Are there any restrictions on investing in commercial real estate in India for NRIs?
Yes, there are certain restrictions on investing in commercial real estate in India for NRIs. For example, they are not allowed to invest in agricultural land, plantation properties, or farmhouse properties.
Which one is the better investment option between residential and commercial real estate?
It depends on the requirements of the investor. If one needs a property for living purposes, he or she can buy a residential property, whereas commercial real estate investment is a better option for investment purposes.