If you're in Toronto and craving creamy Butter Chicken or maybe spicy Biryani or crispy mouth-watering Dosas, then we have the finest recommendations for you to satisfy your Indian food hankering. These are the best Indian Restaurants in Toronto that are perfect places to explore a wide range of delicate Indian cuisines and authentic dishes. Apart from the food, these restaurants will also offer you a beautiful ambiance, elegant hospitality, and enriched culture to accord your visit with the most celebrated Indian values. So, let's dive into finding the best Indian restaurants in Toronto for your next dining.
1. Mother India
A simple setting restaurant that serves delicious Indian curries & Biryani, but their varieties of Roti is what will leave you salivating. Culminating the North & South Indian dishes, they are quite famous among the Indian food lovers in and around Toronto and their guests can be found often traveling from corners of the city.
Highly Recommended- Shrimp Biryani, Lamb Biryani, Vindaloo Curry, Potato Eggplant Curry, Paneer Tikka Masala, Gulab Jamun, Rasmalai.
Address- 1456 Queen Street West, Toronto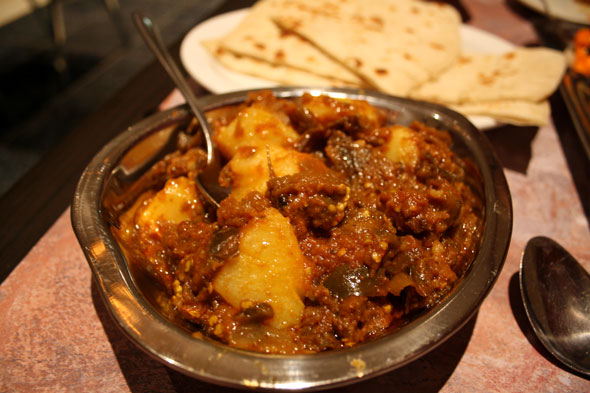 2. Udupi Restaurant
Located at the heart of Gerrard India Bazaar, this place offers the best South Indian food in the entire city. Udupi is a place where you can get a cheerful fix of vegetarian South Indian Cuisines at reasonable rates. Udupi is famous for its Dosas and serves it in 18 different varieties ranging from Plain to Masala and Rawa to Mysore, served along with homemade Sambhar (Lentils Curry) and white coconut chutney (Coconut Sauce). Udupi is located in the basement with casual banquet-style tables that are perfect for families and large groups. Additionally, Udupi has a variety of vegan and gluten-free options available, and their service is friendly and prompt.
Highly Recommended- Paper Dosa, Uttapams, Chaats, Idli, Vada, Appam, and parottas.
Address- 1460, Gerrard Street, Toronto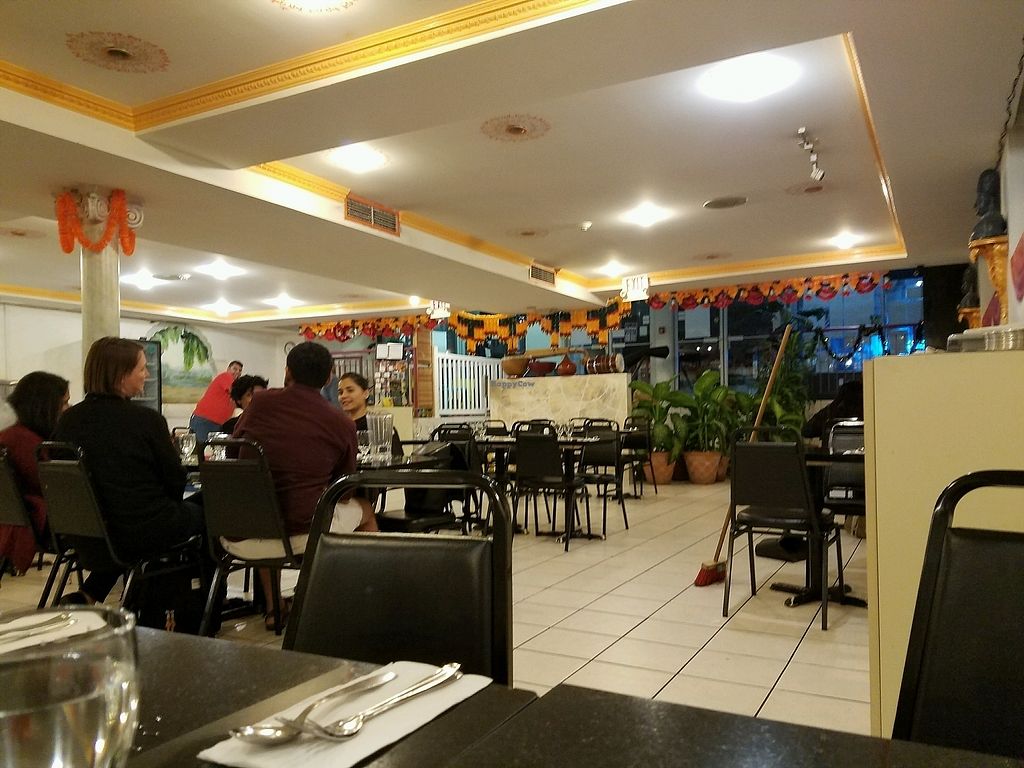 3. The Regency Restaurant
If you are looking for wholesome and budget-friendly buffets, then your next visit should be to The Regency Restaurant. The buffet features carefully prepared starters, main courses, and desserts. Here, you will find most of the dishes to be decently mild making the restaurant a great option for those who enjoy flavourful food, but not so spicy. Simple interiors, clean & spacious sitting facility, and capacity to accommodate large crowds, are what make Regency a go-to place for Indian Food Lovers.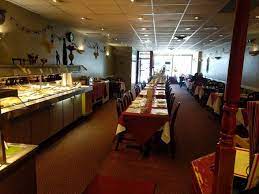 Highly Recommended- Tandoori Chicken, Rogan Josh (Goat Curry), Veg Pakora, Kheer, Gulab Jamun, Sarson ka Saag.
Address- 1423, Gerrard Street, Toronto
4. Banjara Bloor
One of the top-ranked Indian Restaurants in Toronto is located at three different locations in the city – West St., Danforth Road, and Eglinton Avenue. Banjara has a great eccentric indoor/ outdoor design and a massive glassed-in front dining area making it well lit up. The moment you enter the restaurant, you are hit by spicy, savory aromas of delicious delicacies. They serve freshest pieces of bread and hot crackling sizzlers, which are a must-attempt meal on their menu.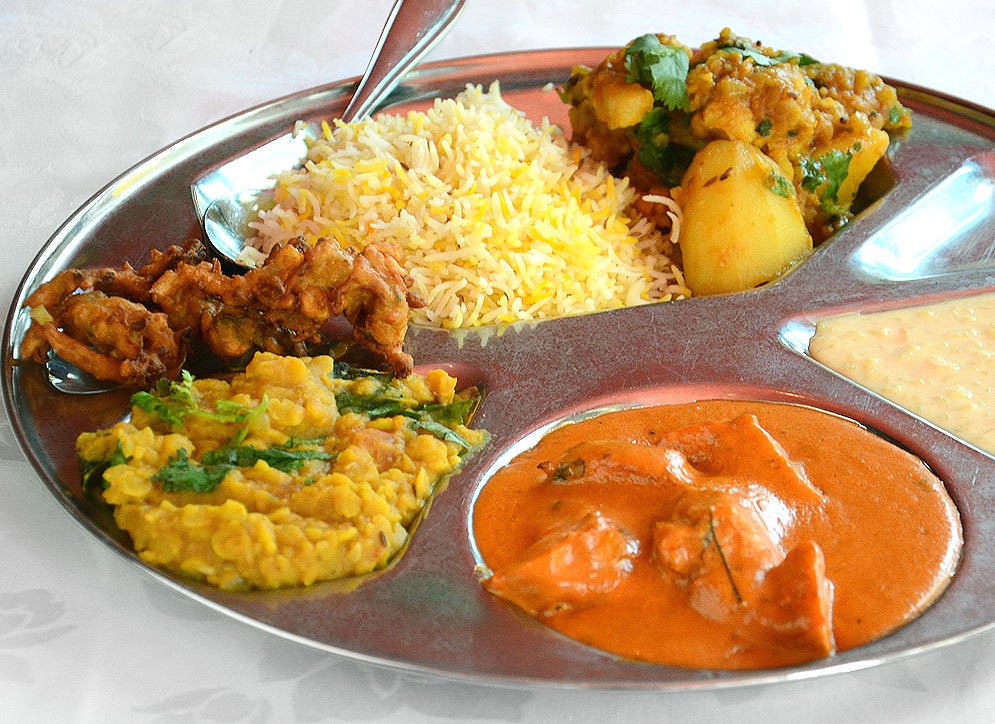 Highly Recommended- Butter Chicken, Lamb Korma, Baigan ka Bharta, Tandoori Fish, Hyderabadi Biryani.
Address- 796, Bloor Street, Toronto
5. Little India Restaurants
Little India is not just a restaurant, but also an emotion for Indians living in & around Toronto. This restaurant has been there for the past three decades now, and over these years this restaurant has become a gathering place for Toronto's South Asian Community. Little India serves quick and delicious meals and their Punjabi dishes are loved by their customers cum fans. With good portions and yummy food, this is a fantastic dining place to attempt in the city. They are well-known for their charcoal-sizzled kebabs and assorted Indian Thali (A platter of various cuisines).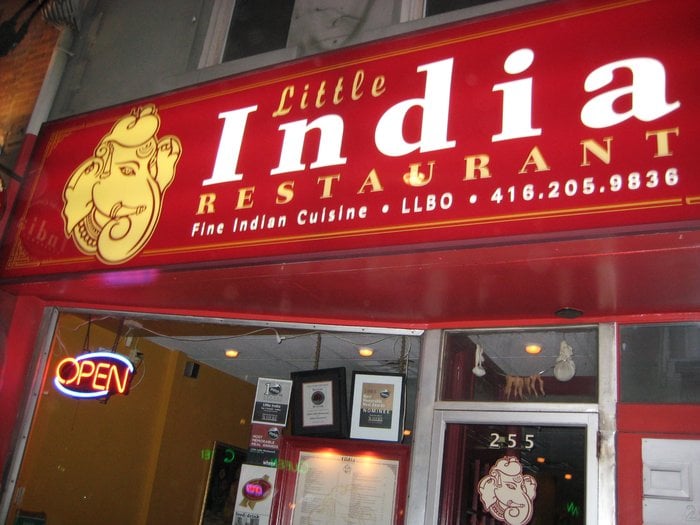 Highly Recommended- Tandoori Chicken, Dal Makhni, Onion Bhajia, Garlic Naan (Breads), Paneer Tikkas, Mushroom Curry.
Address- 255, Queen Street W, Toronto
6. Leela Indian Food Bar
This eatery extends its variety from authentic Indian dishes to innovatively prepared Indo-Canadian choices. Their recipes are perfectly prepared with a balance of aromatic spices, flavors, and fresh ingredients, enough to leave you spell-bounded. Leela Indian Food Bar will lead one to the old streets of India, inviting one with fragrant seasonings and mouth-watering dishes. Though one can find interiors slightly less high-end, their outdoor large patio is what appeals to their customers.

Highly Recommended- Bombay Chowpatty Chaats, Hariyali Tikkas, Mutter Pulao, Lasooni Cauliflower, Chilli Garlic Naan, Butter Chicken, Ice-cream Falooda.
Address- 2108, Dundas Street West, Toronto.
7. Pukka
This newly opened dine-in restaurant offers a range of attractive food selections and flavourful recipes that have helped Pukka to make its name one of the best Indian restaurants in Toronto. This place boasts snackable street foods, family-style feasts, and even a few lighter meals. With refreshing interiors, sleek black ceilings, painted white brick walls, orange upholstery, and glossy Hindi scribbled canvases, it evokes its true Indian identity. Cooks here have competence in various Indian dishes, and hence the restaurant got you covered.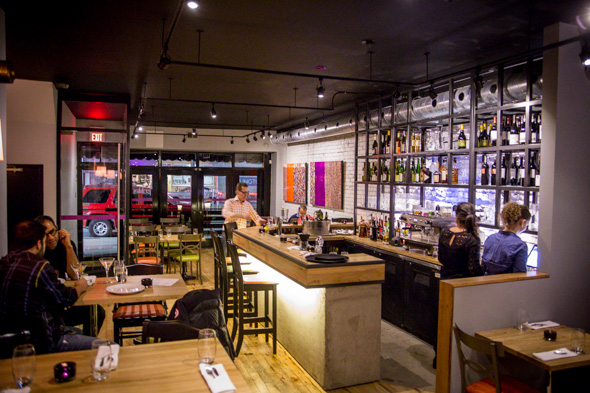 Highly recommended- Chaat, Cold- Salad, Malai Chicken Tikka, South-Indian styled fried chicken, Gunpowder Prawns, Butternut Squash Samosa.
Address- 778, St Clair Ave W, Toronto.
After reading about all these scrumptious places serving Best Indian Food in Toronto, we're sure you just cannot wait to dine out there super soon. These Best Indian Restaurants in Toronto are quintessential for casual take-outs and dining getaways. Also, they are the best possible interpretation of traditionally authentic rich Indian delicacies. So, are you ready to treat your taste buds with great deliciousness (and of course some spice!)?
NRIs and OCIs living in Toronto can ask any questions related to India. You can download SBNRI App from the Google Play Store or App Store to get in touch with us. You can also use the SBNRI app for investment in stock market/ mutual funds, NRI account opening, tax filing, etc. To ask any questions, click on the button below. Also, visit our blog and YouTube channel for more details.
FAQs – Best Indian restaurants in Toronto
Are there any 'Only vegetarian' Indian restaurants in Toronto?
Yes, Annapurna Vegetarian, Siddhartha Pure Vegetarian, and Govinda's are good choices for people looking for lip-smacking vegetarian dishes. 
Is there a particular area where Indian locations are located in huge numbers in Toronto?
The place to be in this quest is the area that lies between Dundas Street to Parliament Street. Here, you can find a variety of Indian restaurants and food outlets easily.
What would be the average cost for a person to dine in any of these Indian restaurants in Toronto?
See, the cost  depends on various factors like your meal, order, and choice of restaurant. But, considering the suggestions given above in the article, and approx. costing for one person for a decent meal would range from $7-$17 dollars.