Gandhi Jayanti is celebrated every year to honor Mahatma Gandhi's birthday. Gandhi is a major inspiration for people everywhere. He is a legend because he accomplished a seemingly impossible task. He brought freedom to his country by using nonviolent methods. This set an example for other countries and changed history in innumerable ways. Today we honor the memory of Mahatma Gandhi and take a close look at the events that shaped his life and incredible work.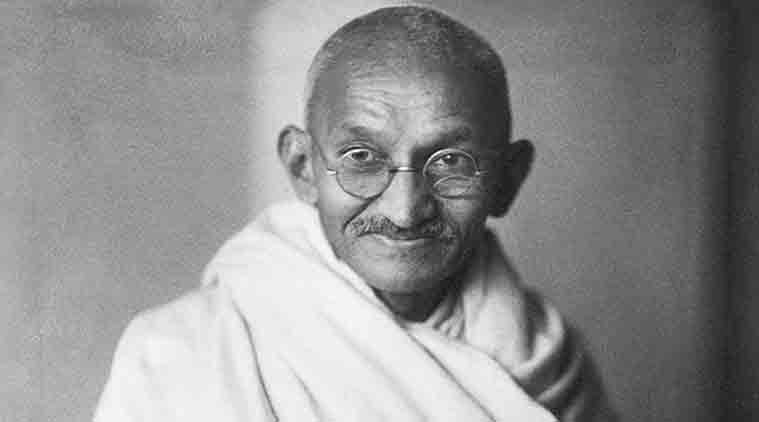 Gandhi's Childhood
Gandhi was born Mohandas Karamchand Gandhi. He was born in Porbandar in 1869. Gandhi's father Karamchand Gandhi was the dewan or chief minister of Porbandar. His mother was a particularly pious and hard-working woman. Vaishnavism and Jainism severely influenced Gandhi's home atmosphere. It is here that the fundamentals of nonviolence were instilled in Gandhi.
Gandhi's Time in London
Gandhi spent three years in London. During this time he focused more on personal and moral quests than academics. Western dressing style, food, and customs did not come naturally to him. His vegetarian habits made him stand out. He even became a member of the London Vegetarian Society for which he wrote articles and attended conferences. It is in London that Gandhi read the Bhagavad Gita's english translation for the first time.
Gandhi Returns to India Briefly
When Gandhi returned to India he sadly found out that his mother had passed away during his absence. Gandhi tried for various jobs in India that did not lead to fruition in the long term. He finally received a one-year contract from an Indian firm in Natal, South Africa.
Gandhi's Time in South Africa
Gandhi spent more than twenty years in South Africa. His two youngest children were born there. Gandhi soon became subject to racial discrimination in South Africa. After many infuriating events, he founded the Natal Indian Congress in 1894. Through this, he was able to unify the Indian community. He sent a barrage of messages about Indian grievances to the government, the legislature, and the press. He was a skilled publicist and exposed the ongoing discrimination to the outside world. Gandhi's subsequent years fighting discrimination and oppression prepared him for the fight to come.
Return to India
In the summer of 1914, just prior to the start of World War I, Gandhi made the decision to leave South Africa. He initially traveled to London with his family, where they stayed for a while. They finally left England in December and arrived in Bombay at the beginning of January 1915.
By 1920, Gandhi had become the most influential political figure in India. He made the Indian National Congress rooted in small towns and villages. His plan, the peaceful noncooperation movement against the British government, called for boycotts of not just British goods but also of British-run institutions in India, such as parliament, courts, offices, and schools. The campaign energized the nation, ended the dread of foreign authority, and resulted in the arrest of thousands of satyagrahis who disobeyed the law and gladly lined up for prison.
Quit India Movement
Gandhi was committed to dealing the British Empire a decisive blow that would ensure their expulsion from India during the Second World War. When the British began enlisting Indians in the war, this came to pass.
Gandhi vehemently objected, claiming that since India itself is not a free nation, Indians cannot take part in a war in support of democracy. The colonizers were driven out of this nation within a half-decade after this argument. Gandhi had revealed their duplicitous nature.
Mahatma Gandhi was an exceptional leader and strategizer. When everyone knew the oppression and discrimination they were undergoing was unjust, Gandhi emerged as someone who was willing to speak up and take action. It is well known that Gandhi was not very materialistic. He was not afraid to lose riches or standing. This is what gave him the immense courage to fight against injustice.
Gandhi was able to voice what others were feeling and knew was true. This is what makes a leader like Gandhi so revered. He had so much conviction in the truth that he was not afraid of anything. His life's work became to oppose injustice and achieve independence.
Related Articles:
Joy of Onam for South Indians in Qatar
10 Diwali Rangoli Designs for Home
To ask any questions related to the rights of NRIs, PIOs, and OCIs, you can download SBNRI App from the Google Play Store or App Store. You can also use the SBNRI app for investment in stock market/ mutual funds, NRI account opening, tax filing, etc. To ask any questions, click on the button below. Also, visit our blog and YouTube channel for more details.
FAQs
When is Mahatma Gandhi's birthday celebrated?
Mahatma Gandhi's birthday is celebrated on Gandhi Jayanti, 2nd October.
Where was Mahatma Gandhi born?
Gandhi was born in Porbandar in 1869.
What was Gandhi's name when he was born?
Mohandas Karamchand Gandhi.

When did Gandhi return to India?
Gandhi returned to India in 1915.