The most well-known holiday observed in Kerala, India is the Onam Festival. The ten-day harvest festival, also known as the festival of rain flowers, is a major holiday in Kerala. It is observed during Chingam, a month in the Malayalam calendar, which typically begins in the middle of August and lasts through the middle of September. Indian ex-pats in Qatar have been celebrating Onam with elaborate preparations and infectious spirit.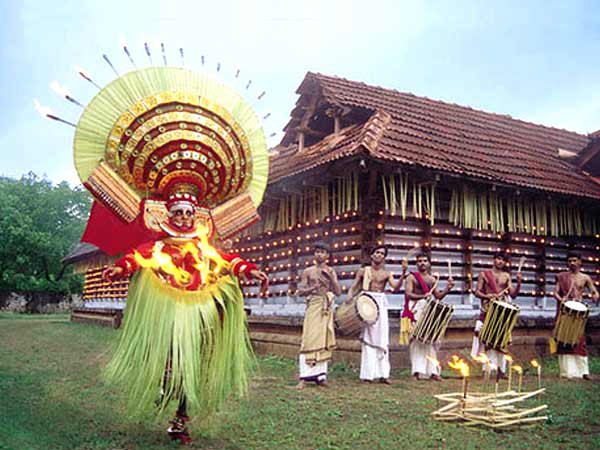 Legend has it that King Mahabali visited Kerala" around the time of Onam, hence the festival is held in his honor. During Onam, Kerala presents visitors with a completely new world of unique flavors, beautiful scents, and entrancing displays of beauty. The soul and body dance to the enthralling beats of music during the festivities and celebrations during festivals.
Onam is also the annual harvest celebration and has gained even more popularity thanks to the ex-pat population of Qatar. This unique celebration typically includes beautiful decorations, folk dances, the mouthwatering Onam Sadhya (traditional supper), and so much more! Unique Onam celebrations highlight Kerala's rich culture and are unlike any other.
Onam, which is observed annually in the months of August and September, coincides with Chingam, the first month of the Malayalam calendar. Onam is a costly celebration that can last up to two weeks in Kerala, but in Qatar, the South Indian population prefers to enjoy it on the weekends.
During this time, the extremely popular flower carpets known as "Pookalam" are arranged for all to see. The traditional dance "Thiruvathira" is also performed.
Men typically wear a white mundu or dhoti with kasavu border paired with a shirt or kurta during Onam, while women typically wear a white, off-white, or cream saree with a golden border known as a Kerala saree.
Everyone eagerly anticipates the Onam Sadhya after a few entertaining events. Sadhya, a traditional Kerala dish served on a banana leaf, is often vegetarian. One of the main draws of the Onam celebration is the traditional Sadhya, which can have up to 64 dishes and range in number from two to three dozen. The Onam Sadhya is a dish that is only available during Onam and is served in several South Indian eateries in Qatar.
History of Onam
This lively celebration of the south stems from an old Onam legend. The golden age of King Mahabali's reign is central to the story of Onam. Jealousy and rivalry between the Gods and Mahabali create circumstances that shape the legend of the Onam festival.
The tale of Mahabali and the Vamana Avatar is key to this story. It is said that the renowned Emperor Mahabali visits Kerala every Onam. All the celebrations are planned to welcome and honor him.
King Mahabali ruled Kerala in ancient times. He was revered by all because he was incredibly wise, watchful, and good to his kingdom. King Mahabali's rule is said to have been a golden age for Kerala. People in his monarchy were content and never quarreled. In Kerala, discrimination based on income and race was fully eradicated during this time.
Crime and corruption decreased entirely. People were freed of their troubles, afflictions, and tribulations under the reign of Emperor Mahabali. Everyone was satisfied, happy, and content.
Mahabali, as it turns out, was raised by demons and was also a fervent follower of Lord Vishnu.
His kingdom referred to him as "Mahabali – the King of Kings" or "Mahabali Chakravathy" due to his courage and strong demeanor.
The Gods became envious and angered because of Mahabali's growing notoriety and popularity. They realized that their own power was being challenged and began formulating a plan to defeat Mahabali. Aditi, the mother of Gods, enlisted the aid of Lord Vishnu, the protector in the Hindu trinity, whom Mahabali used to adore, in order to restrain the burgeoning dominion of King Mahabali.
Folklore has it that Mahabali was an extraordinarily generous and compassionate man. Anyone who requested him for any kind of assistance always received it. Lord Vishnu disguised himself as a poor dwarf Brahmin named Vamana in order to test the kind king.
Lord Vishnu, under disguise as Vamana, asked Mahabali for a piece of land while posing as a pitiful Brahmin. King Mahabali consented to grant him his requested land. The Brahmin demanded that the sole area of land would be covered by three Brahmin steps. Mahabali was startled but concurred.
A knowledgeable counselor named Shukracharya warned the King against breaking the commitment since he believed the Brahmin was not a typical human being. The monarch nevertheless requested the poor dwarf to point out the area he desired.
Vamana grew his body to a size of astronomical proportions as soon as Mahabali chose to keep his pledge. He covered the entire planet, then moved on to the skies, before asking the Emperor where to go next.
Mahabali immediately realized that the dwarf might end the planet with his third footstep and that he was not an ordinary entity. The emperor beckoned for him to place the third foot on his head while lowering his head and folding his hands in front of him.
The Emperor was plunged into the underworld when a Brahmin trod on his head. Emperor Mahabali asked the strange dwarf to reveal his true identity. This is when Lord Vishnu revealed himself to Mahabali.
Mahabali was assured by Vishnu that he was only being tested and that he had gracefully passed the test. Mahabali the emperor was delighted to see Lord Vishnu.
Mahabali's Yearly Visit
The benevolent emperor asked to be allowed to visit his empire once a year because he felt so strongly about his people and his empire. The King's noble behavior greatly pleased Lord Vishnu. He graciously granted his wish. In addition to being everlasting in the hearts of Lord Vishnu and the citizens of his own country, Lord Vishnu bestowed his blessing upon him.
This is the story behind King Mahabali and the Onam festival.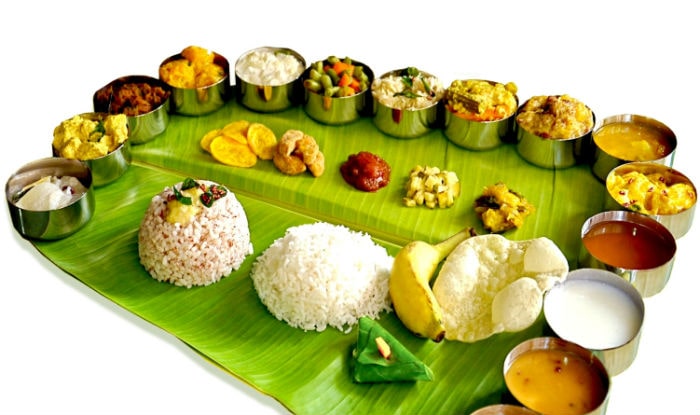 To ask any questions related to the rights of NRIs, PIOs, and OCIs, you can download SBNRI App from the Google Play Store or App Store. You can also use the SBNRI app for investment in stock market/ mutual funds, NRI account opening, tax filing, etc. To ask any questions, click on the button below. Also, visit our blog for more details.
FAQs
When is Onam celebrated?
It is observed during Chingam, a month in the Malayalam calendar, which typically begins in the middle of August and lasts through the middle of September.

What is the traditional dish served for Onam called?
It is called the Onam Sadhya.
What are the beautiful decorative flower carpets made for Onam called?
They are called Pookalam.
Which legendary King is Onam celebrated in honor of?
It is celebrated in honor of King Mahabali's visit to Kerala.