Dairy products are also a favorite among north Indian dishes because no traditional meal is complete without chairs, lassi, paneer, and milk-based desserts like kheer and kulfi. Yes, talk about sweets, and the variety of mouth-watering treats will surely blow you away. We're talking piping-hot malpua with delicious rabbit, melt-in-your-mouth Makhan malai, phirni with Kesar flavoring, burfis, and more; most of these desserts are made with reduced milk or cream. After that, one can have delicacies like Makki ki roti with Sarson ka saag, chaplain ki saga, kanji prepared from black carrots, arbi ki sabzi, gajar ka halwa, and others as the season changes and new local products hit the marketplace. People often claim that North Indians take their food seriously, with good reason. Let's look at 10 Delicious Must Try North Indian Dishes.
Biryani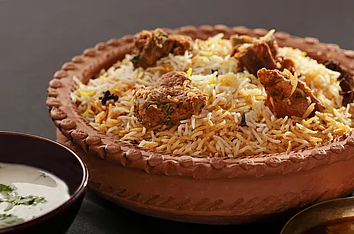 A series of traditional meals known as "biryani" originates from the Mughal Empire. The essential components of biryani are rice (preferably basmati), spices, a lump of meat, egg, or vegetable basis, and various other ingredients like yogurt, almonds, dried fruits, and other optional elements.
Mumtaz Mahal, Emperor Shah Jahan's queen, claimed to have invented the dish in the 1600s. The word "biryani" comes from the Persian word "brain," which means "fried or roasted," and it was groups of traders and immigrants that brought the meal from Persia to India.
Butter Chicken
Murgh makhani, often known as butter chicken, is a traditional dish in most Indian restaurants and is likely the most well-known of all Indian cuisines. This North Indian Dish was created in Delhi in the 1950s by Kundan Lal Gujral, who launched the Moti Mahal restaurant.
Without even realizing it, the restaurant's chefs mixed the remaining marinade liquids with tomatoes and butter before stewing the tandoor-cooked chicken. This resulted in one of the most adored meals in history and a future global delicacy.
Tandoori Chicken
One of the most well-known delicious dishes in Indian cuisine is tandoori chicken or tandoori murgh, whose name comes from the Persian word tanner, which means fire. The cuisine comprises skewered chicken flesh marinated in yogurt and spiced with cumin, nutmeg, and tandoori masala.
Its preparation makes it a unique dish; traditionally, it is cooked at high temperatures in cylinder-shaped clay ovens called tandoors, producing luscious meat with a Smokey flavor.
Tikka
Indian tikka is a meal made of boneless, diced meat—typically chicken—marinated in yogurt with traditional Indian seasonings such as turmeric, cumin, coriander, cayenne pepper, chicle, garlic, and ginger. The meat is roasted over charcoal in a tandoor, a conventional cylindrical clay oven.
The simple forms of tikka are equally popular. However, they are typically cooked and served on sizzlers. It is frequently mistakenly linked to tandoori chicken, a type that is roasted and filled with meat still attached to the bone.
Palak Panner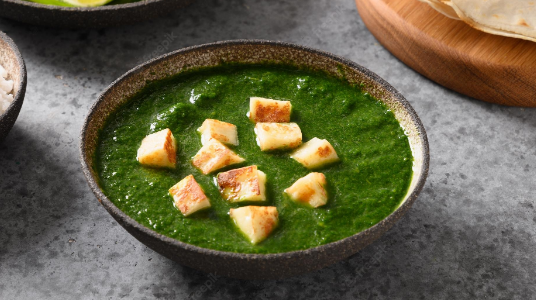 A typical vegetarian meal in India, palak paneer is made with paneer cheese in a rich, thick sauce of puréed spinach combined with tomatoes, garam masala, garlic, and various spices. Since palak means spinach in Hindi and paneer means cheese, the delicious dish's essential ingredients are even stated in the name.
The Punjabi region is where the dish's origins came from. However, it is available in numerous forms all around India. With rice or Indian flatbreads like naan and roti, it is a very nourishing meal that can be eaten for breakfast, lunch, or dinner.
Dal Makhni
Dal Makhani is one of the most well-known Indian lentil dishes, both inside and outside of India, despite its Punjabi origins. It contains whole black lentils, urad, and red kidney beans.
The dish is produced with plenty of ghee. A variety of ingredients, including chile and ginger garlic paste, is carefully simmered in a thick, tomato-based sauce. "makhani," which means "butter," comes from the final ingredient, a drizzle of melted ghee or butter, which gives this classic meal its distinctive velvety flavor.
Dal Tadka
A typical lentil-based dish from India's north indian dishes is dal tadka or tadkewali dal. Although there are some variations, the meal is commonly prepared with toor dal (split yellow pigeon peas), garlic, ginger, onions, tomatoes, garam masala, chilli peppers, ghee, cumin, coriander, turmeric, and red chili powder.
These ingredients are cooked and combined with tadka (tempering), which consists of spices fried in ghee, such as asafoetida, chili peppers, and garlic. The traditional method of serving dal tadka is hot, with jeera rice and roti on the side, and garnished with coriander leaves.
Rogan Josh
The aromatic lamb curry known as rogan josh is believed to have Persian origins, although being more closely associated with Kashmir in India today.The stew's distinguishing features are tender beef and a rich, spicily crimson sauce made from deseeded Kashmiri chilies.
A gravy made of yoghurt, ginger, caramelised onions, and other fragrant herbs and spices is typically used to cook lamb pieces. The name of the DELICIOUS DISH is a combination of two words: josh, which denotes passion or heat, and Rogan, which means clarified butter or oil.
Kadhi
The name "kadhi" refers to a large category of Indian foods with a base of yogurt or buttermilk and generally thickened with gram flour (besan). While kadhi is well-liked across all of India, each region has developed its variant with variations in the ingredients, extras, consistency, flavor, and preparation.
The Punjabi kadhi, one of the most well-liked varieties, is distinguished by its thick consistency and the inclusion of pakora fritters. Gujarati, Rajasthani, and a Sindh variant made with tamarind are some more well-known variations. Despite the enormous variety, kadhi is a traditional accompaniment to rice or roti bread and is an authentic comfort dish.
Rajma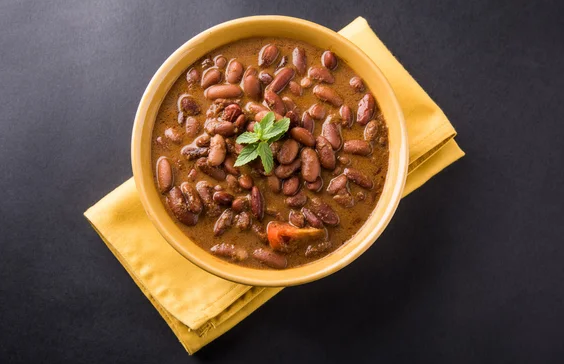 One of North India's most well-liked vegetarian cuisines is rajma. It is made of red kidney beans simmered in a flavorful gravy with various spices. The meal is traditionally for celebrations, and special events, frequently served with rice and loaves of bread like roti.
Red kidney beans were imported to the country from central Mexico and Guatemala, despite being closely connected with North India, where it is a staple food; nonetheless, the Mexican version of the dish is significantly dissimilar from the Indian one. Rajma is still one of the most popular vegetarian curries in Punjab and North India because it is filling and healthy.
You can also click on the button below for more information. Visit our blog and YouTube Channel for more details.
Where did biryani originate?
Biriyani was created during the reign of the Mughal empire.
Rajma chawal is a well-known dish in which part of India?
Rajma chawal is famous in North India.
Where did the dish butter chicken originate?
The dish butter chicken originated in Delhi.