What should I avoid wearing in UAE, you ask? Look nowhere else! This guide lists the top UAE packing essentials, explains the rationale behind the regulations, and provides examples of appropriate attire for each region of the nation so you can enjoy yourself without concern.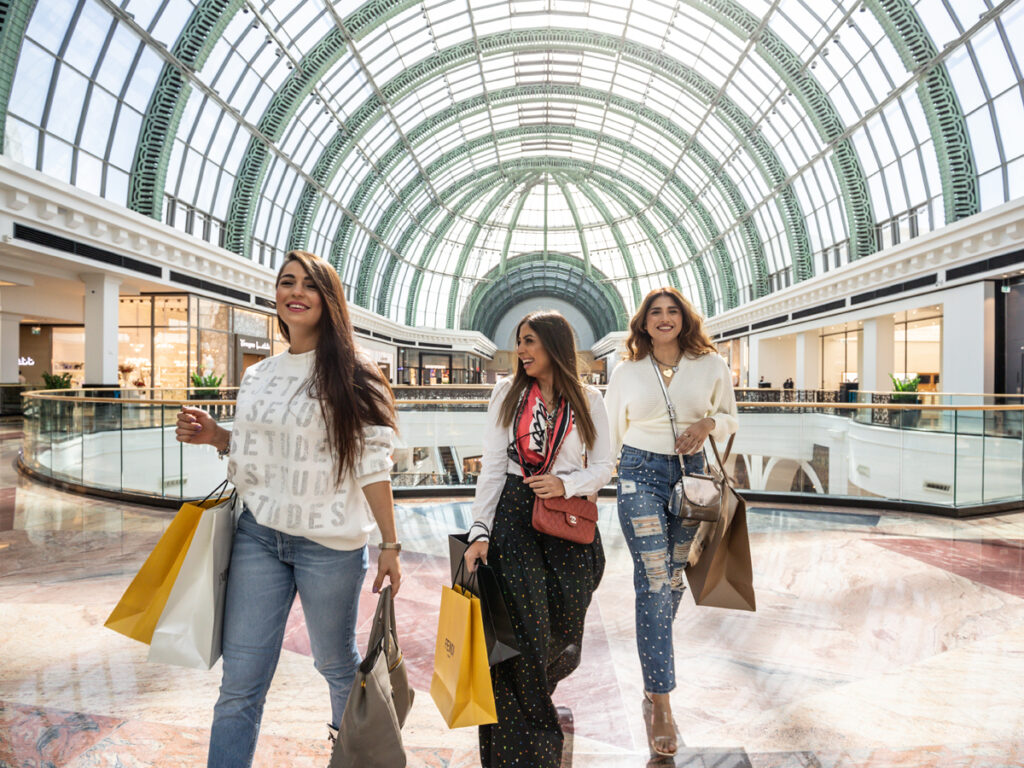 You will find a far higher concentration of natives and Muslims from other countries than you might anticipate from the west in the old portion of the UAE, which is home to traditional markets like the spice souk and gold souk.
If you dress more subduedly here, you will feel much more at ease and avoid the looks.
Given that the UAE is a Muslim nation, there are standards for how tourists should dress. The dress code is whatever you choose to wear for tourists staying in resorts and hotels, but dress modestly where there are more locals around. Two Emirati ladies launched a Twitter campaign in June 2012 urging foreign visitors to respect their culture and follow dress guidelines.
The Sharia law is upheld in the Muslim nation of the United Arab Emirates, and signs posted at mall and hotel doors remind guests of the regulations, particularly the necessity of covering one's shoulders and knees. The Indian women must cover their arms, legs, and hair before entering a mosque. If necessary, mosques frequently provide proper clothes that welcome non-Muslim visitors. Only wear beachwear at the pool or on the beach.
Legal experts have cautioned that residents and visitors who dress "inappropriately" in public areas risk up to three years in prison and deportation for "harming the country's public morality."
The remarks come after a Twitter video of an Arab woman talking about how she alerted Dubai mall security about a "woman who was dressed inappropriately." Security gave the woman an abaya to wear as a disguise. One must be mindful of outfit restrictions in the UAE. 
Outfits Every Indian Woman Should Avoid in UAE are given below.
Indian Women must avoid wearing these outfits:
 It would be best if you refrained from donning skimpy attire and skirts above the knee.
 Wearing skirts with short sleeves.
  Sure to avoid wearing T-shirts to prevent being misunderstood.
 Additionally, in the UAE, western-style attire should be avoided.
 Swimwear and bikinis are not advised for use on UAE beaches.
 Transparent clothing.
 Tops that reveal your bra.
 Any attire with excessive cleavage.
 Uncomfortably short shorts or skirts.
  That exposes only the upper half of the body.
 Avoid wearing sneakers to clubs.
 T-shirts containing inflammatory slogans or jokes may be amusing to some people but offensive to others.
Given the temperature in Dubai, it is recommended to use natural textiles over any synthetic fibers, such as cotton, linen, and wool, which are more suited to many people (including polyester). Given the emirate's high temperatures, almost all offices in Dubai have air conditioning.
It's crucial to dress appropriately for the climate in your own country. When it comes to weather, the UAE is far from ideal. It is crucial to dress in layers to make it simple to add or remove layers of clothes as needed.
Prevent wearing apparel that is not culturally suitable to avoid coming off as a walking advertisement for your nation. Avoid donning a sari, a salwar-kameez, a lungi, and a dupatta if you're an Indian woman. All of these outfits are traditional for India and inappropriate for the UAE.
To ask any questions related to the rights of NRIs, PIOs, and OCIs, you can download SBNRI App from the Google Play Store or App Store. You can also use the SBNRI app for investment in stock market/ mutual funds, NRI account opening, tax filing, etc. To ask any questions, click on the button below. Also, visit our blog for more details. 
FAQs
What should an Indian Woman wear in the UAE?
When visiting the UAE, the residents' dress code is relatively tight in places like malls, mosques, and even during Ramadan. Cover your knees and shoulders if you have any doubt.

Can you wear leggings in the UAE?
Leggings are acceptable in the UAE, but they shouldn't be your only pair of pants. Particularly when worn with short dresses or shorts, leggings can be used to conceal your legs. It's generally best to wear a long blouse on top if you only wear leggings.

Is there a dress code in the UAE?
The UAE has a rather lax dress code. You can typically dress however you want in tourist destinations, hotels, and beaches near them. If you cover your shoulders and knees, you should be alright, even in the more traditional locations. There are laws about what is appropriate, and some places have stricter rules than others.
Can women wear pants in the UAE?
In the UAE, women can wear pants. Because it's typically fairly warm, you might want to avoid wearing leggings or tight jeans. Leaner clothing will therefore be more comfortable.

Do women have to cover their hair in the UAE?
No, women are not forced to cover their hair in the United Arab Emirates. However, some religious sites may have this rule, and those that do typically provide the opportunity to borrow appropriate attire to cover up.