If you're in California and yearn for some delicious ethnic chicken meals, look no further than the California Chicken Cafe.
In 1991, Melrose Avenue saw the opening of the first California Chicken Café. The owners desired to launch a relaxed, comfortable eatery with reasonable menu pricing.
The restaurant's cuisine features sauteed rice, dark meat, and chicken wings. Additionally, the chain sells fresh fruit, garden and broccoli pasta salads, Chinese chicken, Caesar, and Chinese chicken. Additionally, primavera, vegetarian, rice and Chinese wraps are available. T-shirts, caps, and visors are among the products California Chicken Cafe sells. The chain offers additional services in-house catering, delivery, and online ordering.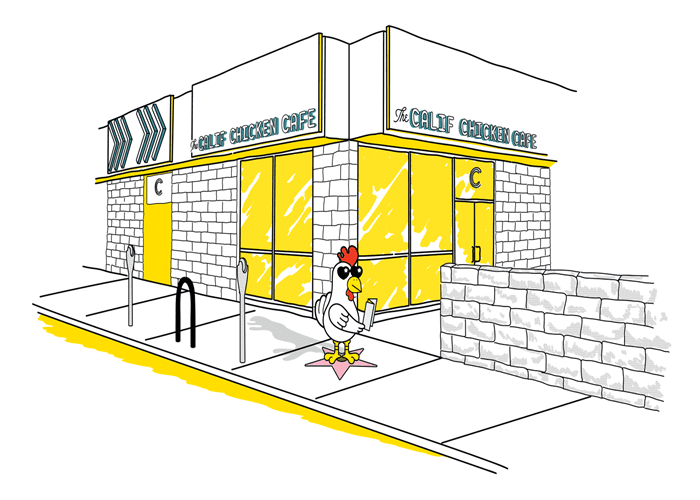 The following ten dishes are a must-try the next time you go to the cafe.
Chinese Chicken Salad
The salads are a must-try if you visit California Chicken Cafe. You will get various options but go for the famous salad you yearn for with white meat chicken, almonds, Mandarin oranges, Chinese noodles, rotini pasta, green onions, lettuce, carrots, and homemade Chinese dressing.
With this delectable Chinese salad, you may add a beverage and enjoy a complete meal.
Price: $ 13.50
Veggie Salad
There are vegetarian menu options at California Chicken Cafe. A vegetarian salad is an option. It's a low-carb diet. This salad includes lettuce, avocado, grape tomatoes, broccoli, carrots, bell peppers, sprouts, pita croutons, and your choice of dressing. It also includes broccoli, carrots, grape tomatoes, sprouts, and bell peppers.
Even a white meat chicken can be included in the salad if desired
Price: $ 11.75
411 Salad
You can basically create your own salad at 411 Salad. For salad toppings, you can choose from peppers, green onions, tomatoes, Parmesan, and white meat chicken, with low-fat ranch dressing on the side. Pita bread comes in white or wheat varieties.
Rotisserie ¼ Chicken White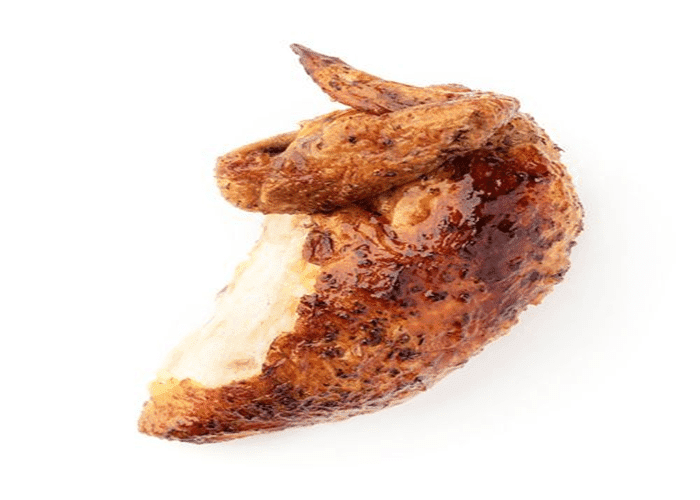 1/4 chicken white is the most popular menu item at California Cafe. A breast and wing that goes well with either the hot or cold sides. With white or whole-wheat pita bread, the moist and delicious chicken is served. It can be used with orange squash that has just been steam-cooked. It is very filling and fat-free. The hot red potatoes with sautéed onions, garlic, and seasonings are another delectable side dish that goes well with your mouth-watering tempting 1/4 chicken white.
Price: $ 7.50
Combo Wrap
Chicken, avocado, jack cheese, greens, tomatoes, mayo, and a side of Italian dressing are the main ingredients in the most popular wrap.
Lean protein like a chicken with a little spice is excellent for filling up on. Fresh rotisserie chicken dishes are available in many different variations at California Chicken Café. The Combo, which has chicken and a superfood (avocado), is the healthiest choice for someone looking to gain muscle
Price: $ 11.75
Vegan Crunch Wrap
The fact that California Chicken Cafe offers cuisine for all is its best feature. A vegan who chooses to go to the cafe won't be let down. Try the vegan wrap known as the Vegan Crunch, which includes avocado, veggie rice, Chinese noodles, greens, tomatoes, and carrots, as well as Vegenaise and a side of Chinese dressing.
Price: $ 9.75
Chinese Wrap
You will enjoy this wrap if you liked the Chinese chicken salad. This wrap is made up of Crunch on chicken, Chinese noodles, carrots, greens, tomatoes, and mayo. It comes with a side of Chinese Dressing and your choice of pita bread. It's fantastic. Although they didn't create wraps, California Chicken Café undoubtedly did popularise them.
Price: $ 10.75
Roasted Potatoes
Red potatoes that have been heated up with spices, onions, and garlic are another delectable side dish.
Any wrap or chicken dish can be combined with it. This is a side dish that you just must try.
Price: $ 3.25 Mini
$ 4.25 Small
$ 8.00 Medium
$ 14.75 Large
Brocolli Pasta Salad
If you are a health enthusiast and do not want to add additional carbohydrates, try broccoli salad, which is a pasta salad made of broccoli, rotini pasta, ranch dressing, and Italian dressing that is ideal for picnics and dining on the go.
Price: $ 3.25 Mini
$ 4.25 Small
$ 8.00 Medium
$ 14.75 Large
Freshly Steamed Orange Squash
Orange squash that has just been steamed is one of the most popular side dishes. It is very filling and fat-free. You will love it with any rotisserie or salads.
Price: $ 3.25 Mini
$ 4.25 Small
$ 8.00 Medium
$ 14.75 Large
If you were wondering what to get at California Chicken Cafe, maybe this article has answered your question. Try out these 10 delectable delicacies the next time you visit. Happy Eating!
To ask any questions related to the rights of NRIs, PIOs, and OCIs, you can download SBNRI App from the Google Play Store or App Store. You can also use the SBNRI app for investment in stock market/ mutual funds, NRI account opening, tax filing, etc. To ask any questions, click on the button below. Also, visit our blog and YouTube channel for more details.
FAQs
When was California Chicken Cafe founded?

In 1992, On Melrose Avenue in the centre of Hollywood, the first Calif Chicken Café opened its doors and immediately soared to prominence in Los Angeles.

Who is the owner of California Chicken Cafe?

Andre de Montesquiou is the owner who keeps the concept moving by being involved with every aspect of food and service on a daily.

How many locations have the California Chicken Cafe?

The cafe is available in 10 locations- Hollywood, Santa Monica, Encino, Westwood, Woodland Hill, Chatsworth, Downtown, Beverly Grove