While health concerns are not a major issue for most people in their youth, one does need to start adopting healthy eating habits as they age. With the rising levels of obesity in people across age groups, losing weight to stay fit is now indispensable. Hence, one can make start with the most important meal of the day which is breakfast. Out here, we shall discuss some of the most Healthy Indian Breakfast Dishes that will not only add nutrition to your daily diet but also help you shed excess weight fast! So, let's read further.
Poha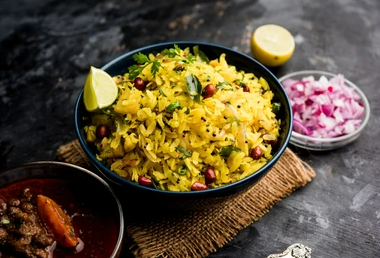 Another great low-carb breakfast option, the flattened rice dish is also gluten-free and feels wholesome. So, you are not left feeling empty just an hour after breakfast.
Banana and milk
Are you a nine to five'er who just has no time to wake up and prepare a morning meal? No problem since nature has its very own breakfast offering. Peel a banana and club it with a glass of milk. It will leave you feeling nourished and full in no time.
Masala Omelette
Who doesn't love a well-tossed omelet with pepper and onions and maybe even a little bit of butter early in the morning? An omelet instantly boosts your energy and gives you a dose of healthy protein without excessive fat. Add a few extra spices to get that savoring taste and kickstart your day.
Dalia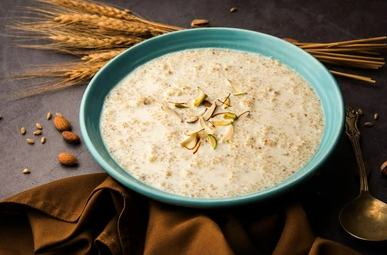 Dalia is one of the perfect dishes for vegetarians to get their source of protein and fiber. The highly nutritious breakfast option gives you the energy to start your day and is also quite easy to make. Add a bit of milk for added nutrition and creaminess.
Khichdi
Indians living in the land down under must be feeling homesick once in a while. There is no better way to make yourself feel back at home than preparing some hot-hot khichdi in your pressure cooker. It is a very Healthy Breakfast for Indians dealing with gastrointestinal issues, acidity, or seeking a low-carb diet.
Moong Daal Cheela
Recommended by most dieticians, the breakfast option is a great choice for those who are targeting to cut down on their diet.
Dosa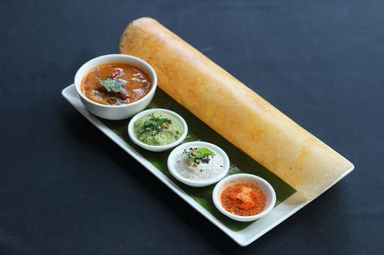 It is a South Indian staple and South Indians coping with the scorching summer months can start their day with the cooling effect of the delicious nariyal chutney. Packed with all the essential carbohydrates, dosa is a great fat-free option for people trying to lose weight.
Idli
The closest relative to the dosa, the idli is another South Indian staple that is enriched with proteins and vitamins. When served fresh with nariyal chutney and sambhar, it is one of those dishes that can be eaten daily.
Yogurt
Most people living in Australia are familiar with the number of available variants of yogurt. These include full cream, low fat, and skimmed. When combined with fruits such as mango or strawberries, yogurt can make healthy Breakfast Dishes for Indians that is very good for gut health.
Upma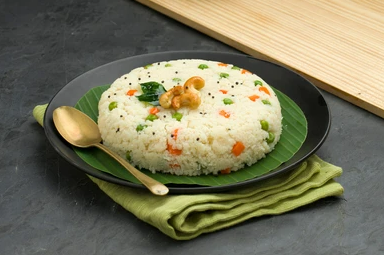 Also known as Semolina, the low-fat dish is prepared with very less oil. Hence, it is a great choice for those with fatty liver and people living in warm climates.
Oatmeal
It is the preferred choice of most fitness freaks and is also quite wholesome. It tastes best when served with skimmed milk and fresh fruits such as bananas and strawberries.
Brown rice
People who are having a hard time switching over from regular rice to other options of Healthy Breakfast for Indians can take a small step by trying out its cousin. Brown rice when mixed with jaggery or low-fat milk is a healthy way to give yourself that energy rush that is so needed to start your day.
Dry fruits
Some fats are actually good for one's health. Such fats can be found in certain dry fruits such as almonds. Almonds are known to increase protein requirements and also enhance the quality of your skin. People who have a sweet tooth can indulge in healthy sweet options such as resins to keep their cravings in check.
You can also click on the button below for more information. Visit our blog and YouTube Channel for more details.
What to include in your breakfast?
There are a variety of delicious things that one can include in Breakfast Dishes for Indians. However, these must contain essential nutrients that can be found in protein, whole grains, fruits/ vegetables, and a few healthy fats. One can find these in dishes such as dalia and oatmeal. You may prefer having toasted grainy bread with avocado toppings, poached egg, and sliced tomato. However, do portion this out with half of the plate comprising of veggies, ¼ portion whole grains, and the rest ¼ being a source of protein.
Can having breakfast help lose weight?
It is one of the most common questions that people across the globe ask. There's good news since some studies have shown that people who eat breakfast on average are thinner than those who don't. It is most probably so because breakfast meals are often rich in protein and fiber. This keeps your appetite in check for the rest of the day.
Can a healthy breakfast reduce the risk of illnesses?
People who regularly eat breakfast are at a lower risk of serious health issues such as obesity and type 2 diabetes. Moreover, there is evidence that people who skip breakfast are at a greater risk of cardiovascular diseases.