Some travelers travel to explore ancient historical sites, while others travel to experience different cultures, food, and languages, and then some travel to meet new people and party all night long. Today, we will be discussing some of the Best Nightlife countries across the globe. So, whether you are looking for bars, lounges, beach parties, or clubs, we've got you covered. So, buckle up and embrace your wild side. Here are top 10 countries with best nightlife.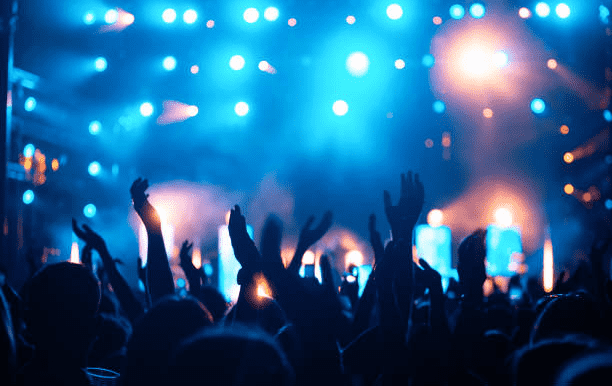 Rome Italy
Rome is a city of beautiful people and beautiful architecture. However, what most people might not know is that the city also has many bars and happening nightclubs. One can experience the pub crawl tours and get to meet other travelers. Be sure to check out the Spanish Steps Bar Crawl while there.
Prague Czech Republic
Prague is a major tourist destination for its cheap beer and cheap flights, but that's not all. The nightlife of this city will leave you spellbound and wondering what you did the night before. The women of Prague are very friendly, so don't be shocked to see a number on your arm when you wake up in the morning. With various strong cocktail bars, cheap beer halls, and story clubs, there isn't a dull moment when you're in Prague.
Bangkok Thailand
Bangkok is one of the first places that comes to the mind of any party lover. The infamous Khao San Road is filled with travelers drinking alcohol from buckets all night long. The culture is set by the locals who take it upon themselves to get out on the streets and drink hard, but party even harder, every single night.
One must make it a point to stop by the ex-pat bars on a Tuesday night to truly experience the Best Nightlife. You will find very jolly people from all walks of life engaging in conversations dancing, and having a merry time. Once, the official bars announce their last call, most people head towards the after-hours clubs until 5 am. Various other hotspots to visit while in Bangkok include Thong Lor, Patpong, and Chinatown.
Barcelona Spain
Ever heard of a city where the people eat dinner at midnight? Barcelona is one such place where the party starts late for the night owls. If you are on the prowl for countries with best nightlife then Spain must be at the top of your bucket list.
Around 2 am is when the clubs in Barcelona begin to warm up. Tourists of various ethnicities gather around to fraternize and jive till the sun comes up. The locals do not even wake up before noon and are very friendly when they do. They are very warm just like the weather and are easy to gel in with. When here, be sure to check out the gin bars, and drink sangria until sunrise. Other places to visit are the Kabul hostel, Barri Gothic looking for the hole-in-the-wall pubs, and the waterfront that is beaming on weekends.
Miami Florida
It is the quintessential holiday destination that is famed for its naked beaches and wild parties. With lots of beautiful women and booze, it is a dream destination for any party lover. Even though it may be an expensive place, there is something for everyone.
Sydney Australia
One can expect to mingle and jive with some of the warmest people in the world. Aussies throw some of the best parties. So, travelers can visit some of their hostel parties or find their type of crowd to hang out with at bars, and nightclubs.
Ios (Nio) Greece
A list of the Best Nightlife destinations is incomplete without a place in Greece. If you are on a tour of Greece then do pay a visit to the Greek Isles. The place heaves with locals and tourists during the summers who party all night long and sleeps on the beach all day. Check out the shot bars, and bars that have you indulge in weird games. This is the place where your morals, sanity, and dignity must be left on the ferry.
Bali (Kuta) Indonesia
Bali is a hotspot on every traveler's trail for a reason. The Kuta Beach is famed for its foam parties and you will end up spending your days bathing in the sun and nights drinking away to ecstasy.
Florianopolis Brazil
Everything about this place from its weather to its women is just smoking hot out here. The beaches out here throw captivating night parties while one of the hostels throws a lavish pool party now and then.
Amsterdam Netherlands
One has to visit The Movies which is a 1920's era themed place. It is a great place for movie buffs, but if you are more into live gigs then be sure to visit Paradisco. However, if a woodier and more local feel is your thing, then visit Zeedij, Leidseplein, or Wolevenstraat. Amsterdam is the place for the wildest of hearts.
You can also click on the button below for more information. Visit our blog and YouTube Channel for more details.
Which is the cheapest for nightlife?
Thailand is regarded as one of the countries with best nightlife and also the most affordable destinations to enjoy the nightlife. One can have a lot of fun with the least amount of cover charges and cab fares.
Is Las Vegas safe for nightlife?
With bouncers present at every casino and bar at all hours, one can feel absolutely safe enjoying the nightlife of Las Vegas.
Is Paris a good nightlife destination?
As the fashion capital of the world, there is no doubt that the city comes to life at night. One can get a glimpse of the glitz and glamour at any bar, lounge, or discotheque in Paris.