Several foreign nations provide scholarships for Indian students to study abroad based on various criteria. Many undergraduate scholarships for Indian students have also been launched recently, even though most scholarships are granted for master's and doctoral programs. The top 8 scholarships for Indian students looking to study abroad will be covered in this post, along with information on eligibility requirements, award amounts, application deadlines, and much more. The list of Top Countries Offering Scholarships for Indian students wishing to pursue their studies abroad in nations like the UK, USA, Canada, Australia, and so on is provided below: Apply right now for an international student abroad scholarship by registering and connecting with highly qualified professionals in study abroad! Let's start by discussing 8 top international scholarships for Indians.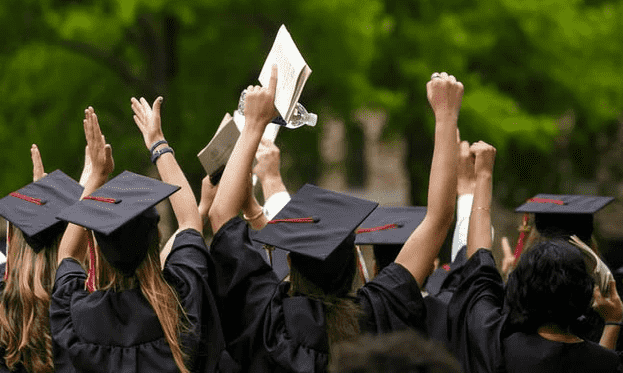 National Overseas Scholarship
This falls under the Indian government's category of scholarships for studying abroad. After receiving notification from the Ministry of Social Justice and Empowerment, it may be used within a year.
Under the National Overseas Scholarship, 100 places are made available each year. These slots are further designated for several target populations, including Scheduled Castes, denotified tribes, semi-nomadic tribes, landless agricultural laborers, and traditional craftspeople.
Eligibility Criteria
Students must be younger than 35 years old.
They should originate from a household earning no more than INR 8,00,000 annually.
Should be applying for a master's or a doctoral program in any field of study
An undergraduate degree is necessary to apply for a master's program overseas, while a master's degree is the minimal requirement to enroll in a Ph.D. program.
Must have received at least 60% in the qualifying degree.
Fulbright-Nehru Master's Fellowships
Indians with a strong academic record who wish to study for a master's degree in the US are eligible for the Fulbright-Nehru Master's Fellowships.
The academic areas covered by the program include museum studies, heritage conservation, and arts and culture management.
Eligibility Criteria
Candidates should have leadership qualities and be highly driven.
The candidate must possess a master's degree or a full-time postgraduate diploma from an Indian university that is recognized or an equivalent US bachelor's degree with at least 55% of the required grades.
Should be dedicated to returning to India and their communities and have at least three years of professional job experience
Must not have another degree from an American university.
Fulbright-Kalam Climate Fellowship
The Fulbright-Kalam Climate Fellowships, sponsored by USIEF, are an effort to address climate change-related concerns in the US and India. Postdoctoral research, academic and professional achievement, and doctoral research are all eligible for the grants. One host institution in the US is linked to the chosen students.
Eligible criteria
For doctoral research, the candidate should have completed sufficient research in the relevant subject, and for postdoctoral research, the applicant should hold a Ph.D. within the past four years.
Faculty or researchers seeking these scholarships under the Academic and Professional Experience category should hold a Ph.D. or an equivalent degree and have at least five years of relevant research or teaching experience.
Fulbright-Nehru Doctoral Research Fellowships
These fellowships, available for six to nine months, are for Indian academics enrolled in a Ph.D. program at an Indian institution. These are welcome in various academic disciplines, such as computer science, bioengineering, performing arts, public health, chemistry, anthropology, agricultural sciences, and more.
Eligibility Criteria
Must have done a sufficient study in a pertinent area.
If the candidate is working, their employer should have approved them.
The online application form must upload a copy of the Master's/MPhil thesis' initially delivered or published paper.
Must be highly qualified, professional, and
Academic excellence
Should demonstrate English competence
Linguistic competence
Should not reside in the US at the time of placement
The Inlaks Shivdasani Scholarships
Young Indians seeking full-time master's, MPhil, or doctoral programs at prestigious universities in the US, Europe, or the UK are awarded Inlaks scholarships.
Business and finance, computer science, fashion design, engineering, public health, management studies, medicine, dentistry, and associated treatments, as well as music, are all fields in which the Inlaks Shivdasani Foundation does not award scholarships.
Eligibility Criteria
Should have lived in India for the previous six months.
The minimum academic grade required for mathematics, the environment, and related courses from an accredited Indian institution should be 70%, a CGPA of 7.2, or a GPA of 2.8.
The minimum academic grade required for humanities, law, fine arts, architecture, social sciences, and allied fields should be 65% or CGPA 6.8 or GPA 2.6 from an accredited Indian institution.
The applicant must not be younger than 30 years old in the application year.
GREAT Scholarships India
For Indian students, 20 postgraduate scholarships are available from UK institutions in various topic areas. The GREAT Britain Campaign, the British Council, and partner UK institutions fund these.
Eligibility Criteria
Must be an Indian national
Ideally, you should have a bachelor's degree and be interested in the proposed subject.
Must adhere to English language standards specifications set by the UK university
Would make a fantastic scholarship recipient
Should develop a scholarly relationship with the UK via academic and personal success
Must apply to a participating British universities
Commonwealth Scholarships
The Commonwealth Scholarship is an international scholarship for Indian students from all over the Commonwealth who would not otherwise be able to afford to attend school in the UK. It is intended for gifted students who have the potential to have a good effect on the global stage.
Commonwealth Ph.D., Split-site, Shared, Master's, Distance learning, Medical, Ph.D., and Professional Fellowships are numerous Commonwealth scholarships.
Eligibility Criteria
Must be a citizen or permanent resident of a Commonwealth nation; those under British protection or who are refugees may also apply.
Should have at least a second-class undergraduate degree; Ph.D. candidates should also have the necessary master's degree.
Must need the scholarship to finance a UK education.
Erasmus Mundus Scholarships
Distinct scholarships have different qualifying requirements, target groups, and mobility kinds for the intended students.
Eligibility Criteria
Must be an Indian national or permanent resident
When the application is submitted, the applicant must not have spent more than 12 months living, studying, or working in any eligible European nations within the previous five years.
Must be a member of one of the target demographics (TG1, TG2, and TG3)
TG1 candidates are only eligible to apply for exchange programs, TG2 applicants are only eligible to apply for complete degree programs, and TG3 applicants are only eligible to apply for master's and doctoral level complete degree programs.
How to Apply For a Scholarship
To apply for a scholarship, you must fill out the form and send it to the relevant authority. The relevant authority will contact you and ask you to meet a few conditions before awarding you the scholarship. Most scholarships require you to be enrolled in a recognized education program and to have a certain grade point average.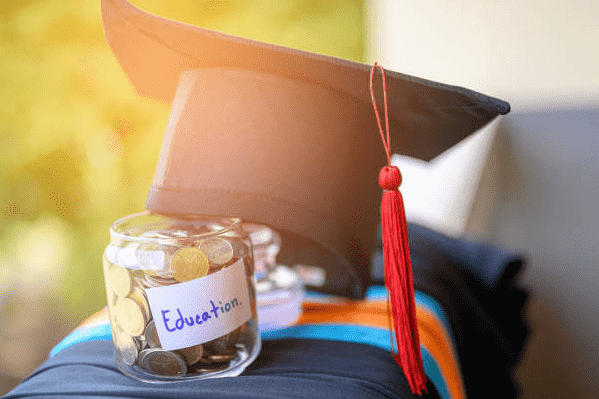 Conclusion
Connecting with seasoned study abroad advisors or students who have applied for scholarships is one of the most significant ways to ensure you write a faultless scholarship application essay. The overall process to Apply for Scholarships is also not complicated. You just need to know the correct way of doing it.
You can also click on the button below for more information. Visit our blog and YouTube Channel for more details.
Which nation offers the best scholarships to students from India?
The US, UK, Germany, Canada, Australia, and the other EU Member States, among others, offer some of the best and most unique scholarships that Indian students can apply for to complete their higher education abroad. As a result, no specific nation offers the best scholarships for Indian students.
Which nation offers complete scholarships?
Due to their excellent educational systems and post-study employment chances, nations like the United States, United Kingdom, Germany, France, and Australia are some of the prospective studies destinations overseas that have attracted numerous students from throughout the world.
What percentage is needed to qualify for a scholarship in Canada?
Minimum 80℅.