An estimated 13.5 million Indian people are living abroad, with 8.8 million of them in the Gulf.
The number of Non-Resident Indians (NRIs) and Persons of Indian Origin (PIOs) living outside of India totals 3.2 crores, or 32 million, making it the country with the largest diaspora in the world.
Many Indians emigrate in search of employment or higher education. The vast bulk of them lands in gulf nations. The employment prospects in the Gulf are the primary driver of this migration.
This article may be helpful if you have decided to move to the gulf but are unsure of which country in the region best meets your needs. The top 5 Gulf states with a significant NRI population are listed below.
United Arab Emirates
Abu Dhabi and Dubai, two of the Middle East's most promising cities for professional advancement, are located in the United Arab Emirates, which is made up of seven emirates.
Abu Dhabi is not only the largest and richest emirate in the UAE, but also the capital of the nation. Most of the Middle East and North Africa (MENA) region's jobs related to infrastructure and the energy sector are located there.
For individuals with a flair for business and entrepreneurship, Dubai, the most populated city in the UAE, presents a wealth of chances.
Indians make up about 30% of the population there. It embraces Indian traditions, sciences, and culture and is the most hospitable place on earth. In the UAE, professionals, skilled laborers, and investors from India have numerous options to prosper. UAE presents a genuine globalization idea that values its own culture and respects that of others.
Every Indian who moves to the UAE hopes to find a well-packaged job with advancement opportunities, construct a house at home, improve the family's financial situation, and then come back to enjoy a comfortable retirement.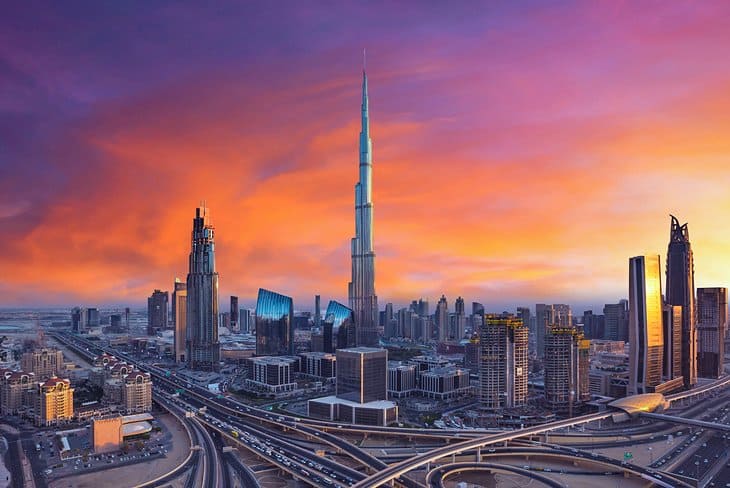 Saudi Arabia
A major portion of the Middle East's population resides in the Kingdom of Saudi Arabia. More than six million expatriates have used it to move there in search of a better life, making it a significant growing market.
Saudi Arabia is a top destination for people looking for betterment in their way of life as well as job advancement, thanks to its first-rate living accommodations and cutting-edge educational facilities.
With a diaspora of 2.6 million people, India is the country with the greatest expatriate population in Saudi Arabia. For Indians looking for jobs overseas, Saudi Arabia remains one of the top choices. They are not only made up of blue-collar employees, but also an increasing number of surgeons, engineers, oil technologists, IT specialists, and other technocrats looking for possibilities in the Kingdom's changing economy and expanding liberal environment for expats.
Qatar
Qatar, the richest nation in the world with a gross national income per capita of $116,799 in 2019, is another attractive place for expats looking to relocate in search of improved employment prospects.
With a lifestyle that is virtually as permissive as its neighbor, the UAE, the country is undergoing rapid infrastructure development. It is also one of the economies in the world with the quickest growth rates due to rising oil and gas prices.
In Qatar, there are 746,550 (7.46 lakh) Indians. The majority of these are from Tamil Nadu, Kerala, Uttar Pradesh, Gujarat, and Maharashtra in India. The Indian community is primarily made up of professionals including doctors, engineers, chartered accountants, scientists, software specialists, management consultants, architects, skilled workers like technicians and nurses, semi-skilled employees, retail dealers, and businesspeople.
Even without learning the local language, 92% of the expats in this city believe Doha to be the area where it is easiest to settle down. With 73% positive responses, the majority of respondents also claim that it is simple to find a home in the city, but only 25% of respondents believe that the cost of real estate there is reasonable.
Kuwait
The majority of expats in Kuwait are Indian, accounting for over 22% of the country's total population as of 2021. There are approximately 10 lakh Indians living in Kuwait. The majority of these are from Tamil Nadu and Kerala in south India, the former of which is home to 66% of all Indian citizens.
5.23 lakh Indians are employed in the private sectors, the bulk of the population (i.e. construction workers, technicians, engineers, doctors, chartered accountants, IT experts, etc.). 23 Indian schools around the nation are home to about 60,000 of these children. Indian students cannot attend a university-level educational institution in Kuwait.
3.27 lakh of the 10 lakh Indians are domestic laborers (i.e. drivers, gardeners, cleaners, nannies, cooks and housemaids). They are not permitted to bring their partners or kids into the nation.
The Kuwaiti government employs roughly 28,000 Indians in a variety of positions, including nurses, engineers in national oil companies, and a few scientists. In Kuwait, there is still a high demand for nurses from India.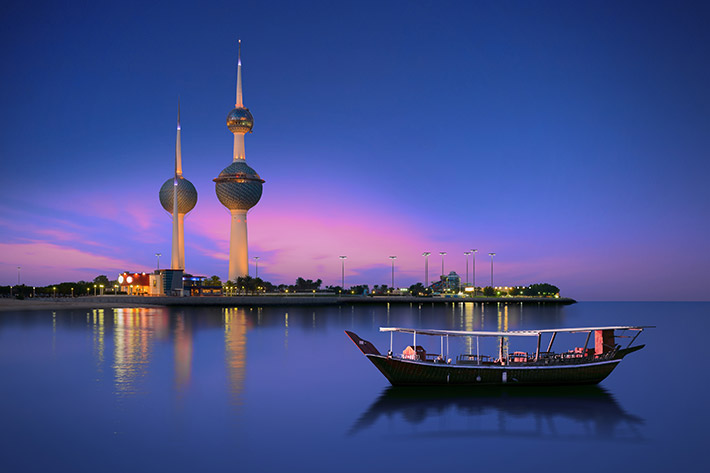 Oman
On the Arabian Peninsula's southeastern coast is the Arab nation of Oman. After Bangladesh, the Indian diaspora is Oman's second-largest diaspora. There are over 6.2 lakh people of Indian descent living in Oman. They are primarily blue-collar workers (both unskilled and semi-skilled). Professionals including doctors, engineers, chartered accountants, teachers, managers, businesspeople, etc. make up a minor portion of the population.
Most people agree that Oman is the most welcoming Gulf nation to live and work in.
Oman is a popular destination due to its high level of safety and low rate of crime, which makes it a perfect place to raise kids. Many things need to be prepared and thought through when migrating to any nation, and Oman is no exception.
To ask any questions related to the rights of NRIs, PIOs, and OCIs, you can download SBNRI App from the Google Play Store or App Store. You can also use the SBNRI app for investment in stock market/ mutual funds, NRI account opening, tax filing, etc. To ask any questions, click on the button below. Also, visit our blog for more details.
FAQs
What is GCC?
The Gulf Cooperation Council (GCC) is an association of Gulf-adjacent Arab governments on the political and economic front. The six nations that make up the organization were founded in 1981 and are the United Arab Emirates, Saudi Arabia, Qatar, Oman, Kuwait, and Bahrain.

Which country has the most NRIs?
Over 3,420,000 Indian expats are estimated to be living in the UAE, which is over 38 percent of the total population of the UAE.
Which is the richest Gulf country?
Qatar, Middle East – Qatar is currently the wealthiest country in the Arab World.