Due to its easy residency requirements, inexpensive investment possibilities (by Golden Visa standards, of course), and attraction of an EU passport, Portugal's Golden Visa program is one of the most sought-after citizenship investment schemes in the world. This article is about the Golden Visa for Portugal.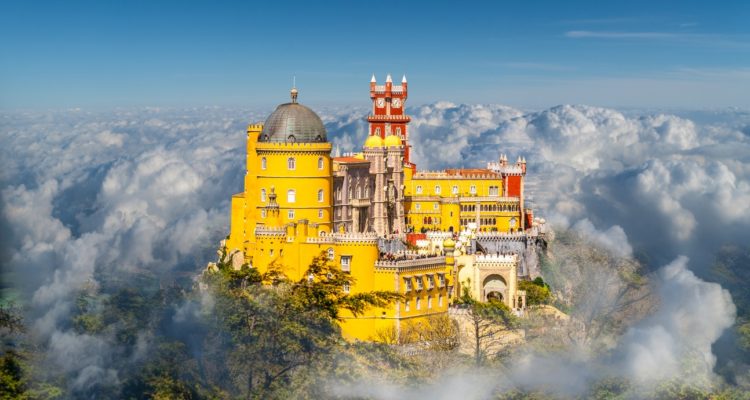 With a Portuguese Golden Visa, you and your family members can live and work in Portugal, have access to its healthcare and educational system, and travel to the Schengen area without a visa. After five years, you can apply for a Portuguese passport.
Of course, you need to invest in hundreds of thousands, but many people think the result is worthwhile.
Portugal Golden Visa Requirements
Purchase property for at least €500,000. If the house is located in a low-density region, the price is reduced to €400,000.
As of January 2022, you won't be allowed to buy property in Portugal's major cities, including Lisbon, Porto, or the Algarve coast.
Purchase a home in a Portuguese urban renewal region for €350,000. If the house is located in a low-density region, the price is reduced to €280,000. The Portuguese Immigration and Borders Service must certify that your investment project is eligible (SEF).
Make a minimum investment of €350,000 in an approved Investment Fund.
Deposit at least €1 million in a bank account in Portugal.
Purchase shares in a Portuguese firm worth at least €1 million or invest at least €1 million therein.
Ten new employment or more must be created for Portuguese nationals.
Spend a minimum of €350,000 on technological or scientific research projects at academic institutions.
Contribute at least €250,000 to the restoration of Portuguese culture or the arts.
You must be at least 18 years old, have no prior convictions, and have legally acquired all of your assets.
Application Process
Online registration is required through the ARI Site, the SEF's portal for Golden Visa applications. Depending on whether you are submitting an application on your own behalf or through a legal representation, there are different application alternatives available on the website.
Fill out the online application.
Depending on the kind of investment you make, upload the necessary paperwork for the Golden Visa. The files must be in PDF format and be no larger than 4MB. See the list of necessary documents for a Portugal Golden Visa below.
Verify that you've submitted your application.
Pay the application cost for the Golden Visa. Through a single document known as the Single Collection Document, you can pay all applicable fees (DUC).
Prior to setting up your appointment, wait for the SEF to confirm it.
Go to the "Calendar" section after logging back into the ARI site.
Choose the SEF service counter where you wish to apply and the appointment day and time.
The scheduling receipt can be printed.
Show up at the designated SEF service desk on the day of your appointment to submit your biometric information and physical copies of the necessary documents.
Documents Required
Your ID card. It has to be valid for at least six more months.
A pair of passport-sized photos. The images must meet Portugal's requirements for visa photos.
Evidence of health coverage. You must enroll in Portugal's National Health System or have proper health insurance before traveling there.
Your felony convictions. You must obtain a certificate attesting to your lack of criminal history. You must obtain a certificate from any nation where you have lived for more than a year, and it must have been granted within the last three months.
A promise to keep your investment in place for at least five years.
Printed confirmation of payment from the ARI site.
If you've bought a piece of real estate:
Either the pre-contract agreement or the acquired property deed.
Evidence that you've transferred the assets to a Portuguese banking institution
The certificate from the land registry and any other documentation that attest to your ownership of the property
If you purchased a property in an area undergoing urban renewal:
A declaration that the property is located in a regeneration area, made by the appropriate authority.
If you have transferred at least €1 million in capital:
A bank declaration attesting to the deposit's existence.
If you have added ten or more new jobs:
A statement from a Portuguese-registered bank attesting that you have made the required deposit.
The agreements govern each employee's employment.
Extrapolation from the Companies Register (only if you are a shareholder in a company).
If you have contributed to the arts:
A statement from a Portuguese-registered bank attesting that you have made the required deposit.
The Office of Portuguese Strategy, Planning, and Cultural Assessment has issued a statement. The document must attest to the legitimacy of your investment and say that it was reviewed by the pertinent authorities in the industry.
If you have spent money on research projects:
A statement from a Portuguese-registered bank attesting that you have made the required deposit.
a statement confirming the existence of your investment from the public or private scientific research institution in which you have invested.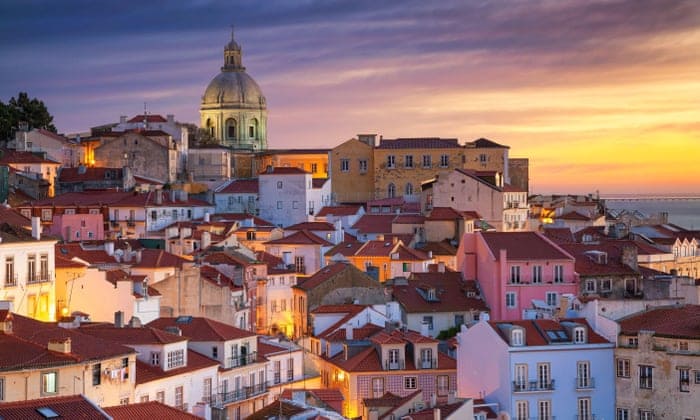 To ask any questions related to the rights of NRIs, PIOs, and OCIs, you can download SBNRI App from the Google Play Store or App Store. You can also use the SBNRI app for investment in stock market/ mutual funds, NRI account opening, tax filing, etc. To ask any questions, click on the button below. Also, visit our blog for more details.
FAQs
Who is eligible for a Portugal Golden Visa?
Any non-citizen of the EU, EEA, or Switzerland who makes a sufficient investment in Portugal is qualified for a Golden Visa.
Which is the strongest passport?
The strongest passport in the world, which allows for hassle-free admission into 193 nations, is held by Japan. According to Henley & Partners, an immigration consultancy, Singapore and South Korea are tied for second place, just one nation behind Singapore, according to the most recent Henley Passport Index.
What is the capital of Portugal?
Lisbon is the capital and the largest city in Portugal.
Is English spoken in Portugal?
English is spoken all over Portugal and especially in the big cities.