There are likely more than one reasons to visit Germany. Whether you're looking for a dynamic city experience or a quiet rural getaway, Germany is a beautiful place to plan your next vacation. It's known as a center for the arts because of the Oktoberfest and the Berlin Film Festival. To enter Germany, you'll need a visa. The type of Germany visa for Indian that you need to apply for depends on the purpose of your visit and the period of time of your stay in Germany and other Schengen countries. If you are trying to obtain a Germany tourist visa from India, we bring a complete guide for you to follow for the visa requirements.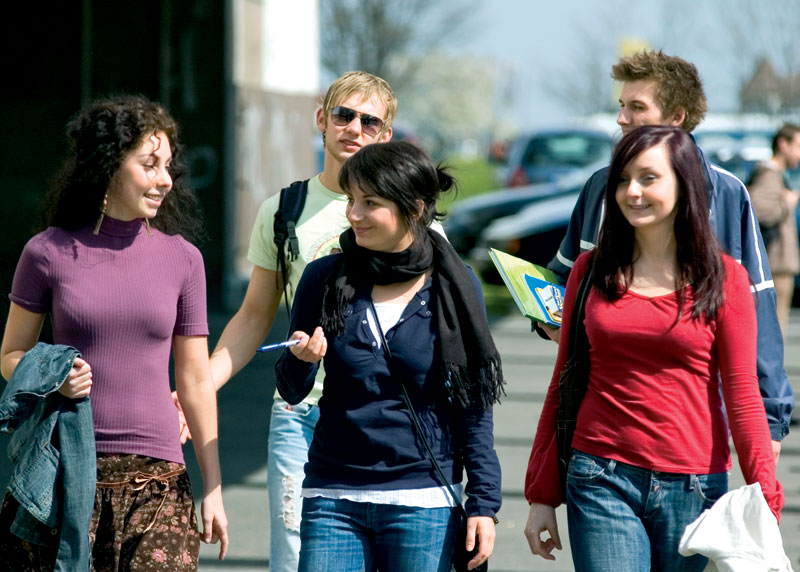 Is a Germany Visa Required for Indian Passport Holders?
Before you apply for a Germany tourist visa, you might question whether Indian passport holders or citizens require a German visa?
The answer is yes!
Indian citizens must obtain a German Schengen visa to visit Germany. You'll be able to travel to up to 25 other Schengen countries with this. Indian nationals can stay in Germany for up to 90 days after obtaining a visa. However, you must have a passport valid for at least three months after arriving in Germany.
How to Apply for a Germany Tourist Visa from India?
If you want to go on a short trip (not exceeding 90 days) to Germany, you can apply for a Schengen visa for Indians. It is a short-stay visa that allows its holder to visit and stay in Germany and other Schengen countries for up to 90 days in a period of 180 days.
If you plan to travel frequently to the Schengen area, you can apply for a multiple-entry visa.
You can apply for a visa up to six months before your travel, but not less than 15 days before departure. Meet with an immigration official at a consulate, embassy, or visa application facility to complete the visa application process.
How Much are the Germany Tourist Visa Fees for Indians?
German tourist visa fees for Indians can be INR 7087/- i.e. €80 for adults and INR 3543 (€40) for children. There are, however, a few individuals who are exempt from the fees include:
The children under the age of six
Individuals under the age of 25 and people who represent non-profit organizations, sports teams, or conferences
Visiting researchers from other nations come to do research.
All the university graduates and undergraduates who are going to study in Germany
The Procedure of Germany Tourist Visa Application
The process of a German tourist visa application is straightforward. Just follow the steps below:
Fill up and sign the Germany tourist visa application form online.
Make an appointment to submit your documents for a German visa.
Visit the visa application center to submit your visa application.
Once your application has been submitted, your biometric data will be collected and the application will be sent for processing to the Consulate.
Please wait for a response from the officials.
Get your passport and find out if your visa application has been accepted or rejected.
The processing time for a German tourist visa is around 15 days. However, it may even last for a whole month in certain situations.
What Are the Germany Tourist Visa Requirements?
To apply for a German tourist visa from India, you'll need to provide the following documentation:
You can fill out the application form in English or German. The form should be filled out with complete, accurate information and printed and signed by the entrant.
Two passport size photographs and make sure that these photos must be identical and meet the photo requirements for Schengen states' visas.
A valid passport provided by the government of India—to get a visa sticker, the passport must be at least ten years old or have at least a validity of 3 months. Also, have at least two blank pages, and meet all other passport standards.
Proof of sufficient financial resources to support your trip to Germany is in the form of the bank statement of the previous six months.
A copy of the round-trip airline reservation includes the passengers' names and the dates they plan to arrive and depart from Germany.
Accommodation documentation, such as a hotel booking confirmation, an invitation letter from a friend or family, etc., is required to prove that you will be staying in Germany.
The duration of your intended stay in Germany and the Schengen Area necessitates the purchase of travel insurance that includes health coverage.
Where to Submit Germany Tourist Visa Application in India?
In several countries, Germany has entrusted private visa application offices with granting visas to the citizens of those countries.
VFS Global, a visa application processing firm based in India, processes German visa applications on behalf of the German government. The VFS Global website allows you to apply online. VFS Global centers are located in Delhi, Mumbai, Chennai, Bangalore, Chandigarh, Jalandhar, Gurgaon, Jaipur, and Kolkata.
When is the Best Time to Apply for a German Tourist Visa?
German Schengen visa applications can be submitted up to six months before a planned trip to Germany. The earliest you may make plans for your vacation to Germany is two weeks before you leave.
However, to prevent any delays, it is strongly advised that you apply for a Germany tourist visa from Inia at least three weeks before your departure date.
What Is the Visa Processing Time?
A Germany tourist visa from India is processed in around ten to fifteen days. Although when the embassy is dealing with many visa applications for business or study purposes, the processing time for tourist visas may take a little longer than for other types of visas.
Because of this, you are encouraged to apply for a German tourist visa as soon as possible.
Why is Travel Insurance A Requirement for A German Tourist Visa?
All Indian citizens are required to get travel insurance for Germany to obtain a Schengen visa. However, that shouldn't be the main reason you get one! When everything is said and done, certain things simply happen no matter how meticulously we plan.
Germany's travel insurance will come in handy in such a case since it will provide coverage for all contingencies. As simple as a flight delay to more severe emergencies like medical problems or travel cancellations, these situations may arise at any time.
Visa Application Rejection: What to Do?
When you pick up your passport, you'll see a note explaining why your application for a Germany tourist visa was denied. You have the right to challenge the embassy's decision if you believe they made an error.
You can do this by writing to the embassy and asking them to reconsider your visa denial. The embassy usually provides you a certain amount of time to file an appeal if you've been denied a visa. To have a chance of overturning the judgment, you must file an appeal within this time frame.
Is It Possible to Extend a German Tourist Visa?
A German Schengen Visa cannot be extended as a general rule. However, the law does not take into account the following situations in which you are unable to leave Germany for the following reasons:
● Inevitable Occurrences Beyond Our Control
When you cannot return to your home country for various circumstances that are out of your control, it includes natural calamities, flight cancellations due to severe weather, and such.
When you can't leave because of a disaster that happened to a family member who lives in Germany, or something similar.
● Motives Of a Profoundly Personal Nature
A critical business or professional occasion that you cannot put off any longer.
● Late Arrival in The Schengen Zone
When you arrive in Germany after your visa expired because you were late.
Failure to apply for a 90-day extension in any of the above instances will result in the denial of the extension.
NRIs living in Germany may have several India related queries. To ask any questions related to the rights of NRIs, PIOs, and OCIs, you can download SBNRI App from the Google Play Store or App Store. You can also use the SBNRI app for investment in stock market/ mutual funds, NRI account opening, tax filing, etc. To ask any questions, click on the button below. Also, visit our blog and YouTube channel for more details.