Every visa has an expiration date, and visa holders are supposed to renew their visa or leave the resident country. As for visa renewal in India, it takes a few steps to get your application form processed. But how?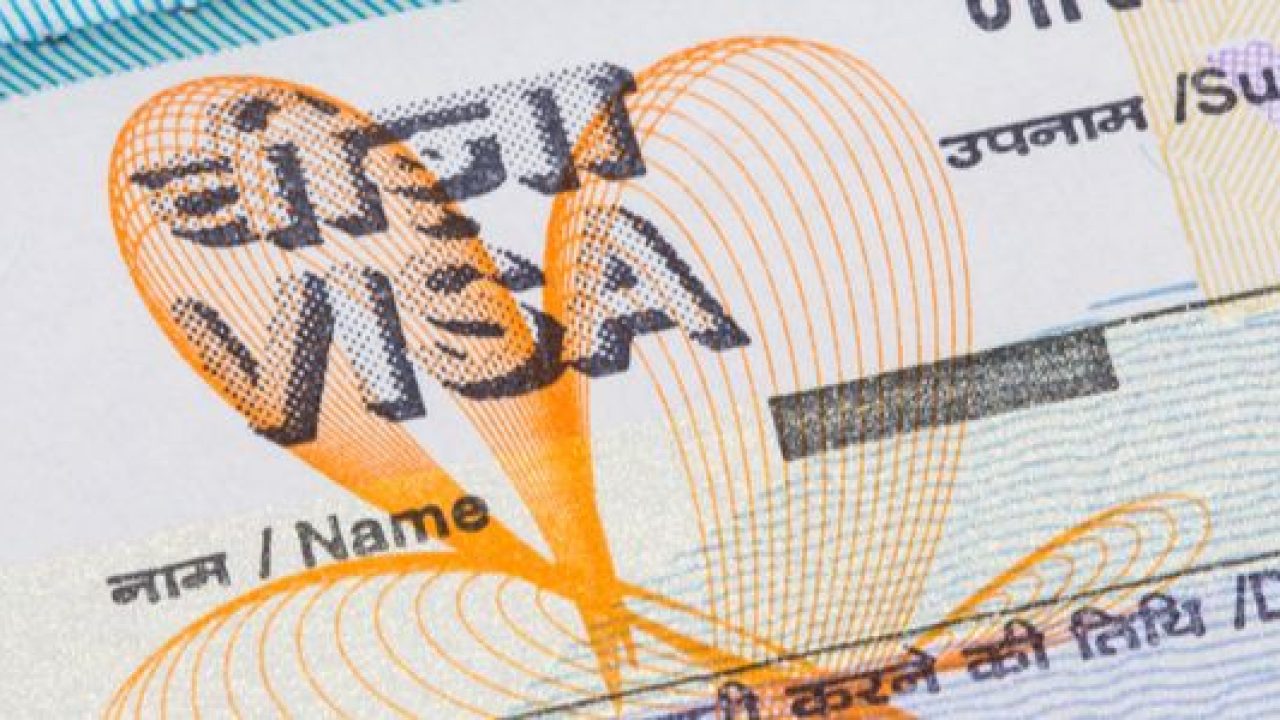 Sit back as this guide will explore all about the visa renewal process, including who can apply, when, and how to apply. We will also learn how to know your visa renewal fee and status and the right way to fill your application form with all the necessary requirements regarding imaging and other things.
So, without further ado, let's begin!
Who can apply for visa renewal in India & when to apply?
First and foremost, you should never wait for your visa to expire to renew it. If you do not take care of applying before the expiration date, you can get your renewal application rejected. Do not wait for the last moment and must not overstay in a country. Look for the last date specified on the visa sticker on your current visa and apply for the renewal before that date.
If your passport is expired but your visa is valid, you do not need to apply for a new visa on your fresh passport. If the visa is valid for travelling foreign, you can use it to go abroad. However, keep your old and new passport along when traveling. Also, the two passports should be issued by the same country and should come under the same category (business, tourism, medical visa, etc.).
· Who Can Apply for Visa Renewal in India?
Now, let's look at who can apply for a visa renewal. You can do this if you're:
Applying for a renewal before the visa's expiration date (as stated before)
Applying for renewal in India and not from the country you're currently staying in
Applying for renewal to the same visa you used before (a medical renewal for a previous medical visa)
Fulfilling all the requirements required to apply for a visa
Applying for renewal with no history of visa application rejection recently
If all these conditions are met, the next step is to proceed to the renewal application.
How to Apply for Visa Renewal in India
Applying for a visa renewal is no rocket science. Just like you applied for the first visa, the same will be the process to renew it. That makes the following steps:
Filling in the online visa renewal application form.
Submitting the required fee.
Selecting the date and time of appointment; scheduling the appointment.
Visit the concerned Indian Mission to collect your visa or get it by post.
Also, you can apply for a renewal in two ways:
Fill out the online form, submit the fee, schedule an appointment online, and print out the form to take it along with other supportive documents to the concerned Indian Mission at the scheduled date.
Only the application is filled online. Next, you print out the form and submit the fee when visiting the concerned Indian Mission.
Now, let's learn about applying for a visa renewal online in detail and what documents are required. Here is the step by step process:
Go to indianvisaonline.gov.in
Select "For Regular/Paper Visa by Indian Mission/Post, Apply Here"
Now, select "Regular/Paper Visa Application."
The "Online Visa Application" will open.
Select the required country, Indian mission/office, and fill out the other details.
Once you're done, click "Continue."
The web page will load to a series of further pages with details required. Fill in everything.
When all the pages are done, click "Submit."
An application ID will be automatically generated; save your ID somewhere.
Next, you'll be asked to select any of the two options: if you want to make payment online and schedule an appointment. Or if you're going to finish the online work here and plan on continuing the rest of the procedure by going to the physical designation.
Select "Yes" if you want to pay.

The web will take you to the appointment scheduling page.
Select a convenient date and time to schedule your appointment.
See the calculated fee depending on the type of visa you're renewing and proceed to pay.
If you do not see the option to pay online, you'd have to print out the form and make payment when visiting the concerned Indian Mission.
Select "No" if you are not going to make payment and schedule an appointment online.

The web page will give you the option to print out the online filled document.
Next, you should visit the concerned Indian Mission along with the fee and necessary documents.
It is important to note that not all Indian Missions abroad are facilitated with e-payment. For this, you can do:
make payment via the outsourcing agency
send the fee straight to the Mission with the required documents.
How to Know Your Visa Renewal Fee
The amount you're charged for visa renewal varies depending on various factors, like
Type of visa renewal applied
Duration of visa
Fee type (basic, special, processing fee)
When you submit the online form, the basic fee will be charged. Yet it must be noted that this fee is indicative only, and you'd have to pay the final fee when vising the Indian Mission. Also, the processing fee is charged when you make payment via an outsourcing agency. Furthermore, the visa renewal fee is non-refundable, and you cannot get it back regardless of whether or not the visa application is
Withdrawn
Rejected
Processed for a visa renewal with a shorter time than what was applied for
Processed on varying terms and conditions than what the applicant was seeking for
How to Fill Out Your Visa Form?
Applying for a visa renewal process in India seems easy: fill in the online form, submit fees, and receive your visa from the required office or by post. However, each step requires careful consideration and action; failure to do so can result in visa rejection.
Here are some primary yet most significant guidelines that you shouldn't ignore when applying for a renewal visa in India.
Each participant/applicant should fill out a separate form.
Also, each applicant is assigned a unique Application ID after the online form is submitted. It is recommended to save your ID for further processes.
Take great care when filling in the names, addresses, and dates.
It is mandatory to upload your picture when applying for a renewal visa. Take a note of the following:
Make sure the photograph is not tilted/dull and show your entire face.
A headshot is excellent with your face in the center.
Double-check if the height and width of the picture are equal, as it is a must.
A shadow-less, plain light-colored, or white background is required, and the picture must not have any borders.
The required image size should be between 10 KB – 300 KB, with your head measuring no less than 1 inch and no more than 1-3/8 inches (25-35 mm).
Similarly, the eye height should measure no less than 1-1/8 inches and no more than 1-3 inches.
Ensure you upload the image fulfilling all the requirements since any doubt in your identity can lead to problems.
Make sure to pay the total amount required. Any confusion or not paying the required fee can result in visa renewal rejection.
When scheduling the appointment, keep in mind your convenience and select a suitable date for the upcoming days.
When appearing for your visa renewal interview, take all the necessary/supportive documents along with you.
Extra care is suggested while filling out the online form. Also, make sure to reread all the information before moving to the next page. If you decide to go back, all of your information will be lost, and you'd have to fill in all the blanks again. If you feel unsure, you can save your form for the time, later verify all the details, and then submit it.
How to See Your Visa Renewal Status
After visiting the required Indian Mission or Indian Visa Application Center and getting the receipt of your visa application (or through the agency), it takes somewhere between three to five days to get your visa verified. Note that nationality plays an important role here; yet, at least three days will still be taken to process the application form. After submitting the application fee, you can check your visa status here by logging into your account through the application ID temporarily assigned to you.
Foreigners, NRIs, PIOs, and OCIs can download SBNRI App from the Google Play Store or App Store to ask any question related to India. You can also use the SBNRI app for investment in stock market/ mutual funds, NRI account opening, tax filing, etc. To ask any questions, click on the button below. Also, visit our blog and YouTube channel for more details.