Employment-based Green card news: Immigrant workers are facing more than a three-year wait to get their green card application processed. In 2022 the employer sponsored green card processing delays crossed the 3-year wait time, says a report by The Times of India. Even if you pay a $2,500 fee, it will bring down the wait to only 2 years and 5 months.
Employers can opt to pay a $2,500 premium processing fee instead of regular fee of $700 to get a response on the application in 15 days. 
Since 2016, nearly 16 months have been added to the average green card processing time, with more than a year added in 2021 and 2022 only. Even time spent to comply with regulations prior to the first filing steps is not included in this.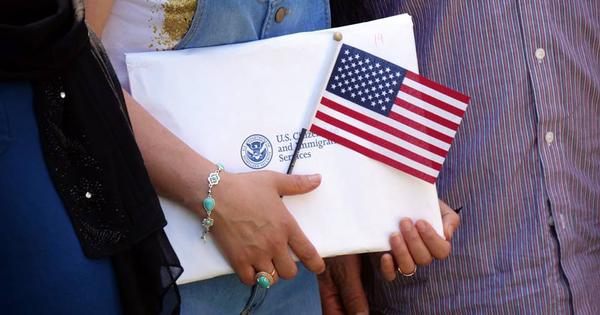 The regular processing time was cut short to 1 year 6 months in 2016, from 1.9 years earlier if you pay a premium fee of $2,500.
Total Green card processing time then and now
Processing time in 2022
Regular processing time: 3.2 years or 39 months or 1,171 days
If premium processing fee is paid: 2.4 years or 29 months or 862 days
Processing time in 2016
Regular processing time: 1.9 years or 23 months or 705 days
If premium processing fee is paid: 1.6 years or 19 months or 567 days
Average wait time across bureaucratic steps
The employer sponsored immigration goes through six-part series of bureaucratic steps, including:
1. Pre-filing stage
2022 time: It could take anywhere from a few weeks to several months
2. Prevailing wage determination
2022 time: 182 days or 6 months
2016 time: 76 days or 2.5 months
3. US worker recruitment
2022 time: 149 days or 5 months
2016 time: 131 days or 4 months
4. Labor certification
2022 time: 213 days or 7 months
2016 time: 180 days or 6 months
5. Employer petition
2022 time: 324 days or 11 months
If premium fee of $2,500 is paid: 15 days
2016 time: 180 days or 6 months
If premium fee of $2,500 is paid: 15 days
6. Green card application
Prefiling step requires the employer and beneficiary to provide documentation to prove their eligibility for a green card. The wait time for wage determination has shot up three-fold from 76 days in 2016 to 182 days in 2022.
2022 time: 303 days or 10 months
2016 time: 165 days or 5.5 months
Due to processing delays, over 90 percent of immigrants in the United States remain to obtain employer sponsorship. Because of this long process, immigrant employees are required to use an H-1B visa or other temporary work visa before they can access a green card. 
Final words
With a process this long, the US may lose the global competition for talent workers when other countries issue permanent visas in a matter of a few weeks or months, not years. The US Government needs to radically streamline its immigration system and do away with unnecessary arduous procedures.
NRIs, OCIs, or Green Card holders of Indian origin may have several India-related queries. To get tailor-made answers/ solutions, you can download SBNRI App from the Google Play Store or App Store. You can also use the SBNRI app for investment in stock market/ mutual funds, NRI account opening, tax filing, etc. To ask any questions, click on the button below. Also, visit our blog and YouTube channel for more details.