Global travel and frequent flights have become a fact of life today. A very large number of travelers routinely travel between different parts of the world, whether it be for work or family reasons. Several measures have been taken by countries to expedite the process and enhance security. Modern air travel makes use of several tools to streamline their operations . Electronic travel authorizations (eTAs) are an example of this.Today we will be talking about the electronic travel authorization (eTA).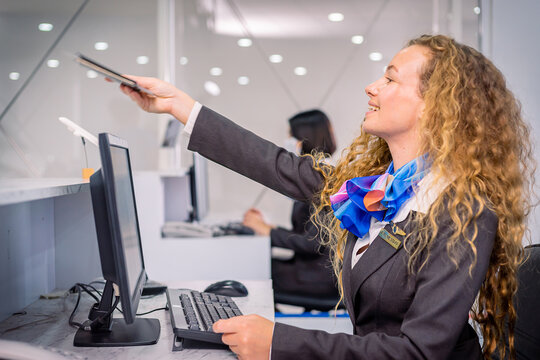 A Simpler Travel Experience
Increasingly more countries are utilizing electronic travel authorization (eTA) to expedite the application process and heighten security. They have also implemented measures such as eVisas and visa on arrival for the same reasons.
Usually in order to apply for a visa, travelers have to go through a fairly complicated process. They have to visit the country's embassy or consulate or visa application center. Travelers may even have to mail their passport to a consulate office. Since one's passport is such an important document, people would naturally prefer not to have to mail and risk losing it.
What are Electronic Travel Authorizations ?
The eTA or electronic travel authorization is an entry requirement for:
visa exempt foreign nationals traveling or transiting through a country (generally by air)
It allows the destination or transit country to screen travelers before their arrival, and increases visibility and security.
How to apply for an Electronic Travel Authorization (eTA)
Applying for an eTA is a straightforward online process.
Applicant Requirements:
a valid passport,
credit card
an email and can get their eTA approval via email.
Next Steps:
Application is stored
Linked to the applicant's passport number
All visa records are kept in a database that enables:
online visa details by visa holders
registered country organizations
airline staff
The traveler does not need to be present physically, or present their travel document and get a sticker inside it. The entire application process can be done online, in a few simple steps. This system allows permission to visit the country in advance.
What is an eVisa?
An eVisa in an entry requirement that is:
Processed online
Stored in a computer
Linked to the passport number used for the request
eVisa: An electronic visa (e-Visa or eVisa) is an entry requirement performed online, stored in a computer, and linked to the passport number used for the request.
Th eVisa system makes the visa application process simpler. The passport does not have to be presented for a sticker or stamp prior to travel. The entire process takes place online.
ESTA, Electronic System for Travel Authorization, US
ESTA is one of the best known eTA systems. It is for travelers who want to travel to the United States through the visa waiver program. Travelers must apply for authorization.
ETIAS, European Travel Information and Authorisation System
ETIAS is the European version of the American ESTA. The application procedure is an online form for passport data and a tax costing a few euros for three years.
When will ETIAS be implemented ?
ETIAS is expected to be in order by 2022.
What is VOA?
Visa on Arrival:
Visa on arrival or VOA is given at the port of entry, most often after an online pre-approval process. The VOA process is different from not requiring a visa. In this process the traveler still has to get a visa from immigration before they enter the country.
Applicants who have been pre-accepted or accepted through an online process, generally have a quicker process for VOA countries.
Travelers can utilize special lines for electronic visa holders. The immigration procedure will be expedited by this. Several hours can be saved by this.
To ask any questions related to the rights of NRIs, PIOs, and OCIs, you can download SBNRI App from the Google Play Store or App Store. You can also use the SBNRI app for investment in stock market/ mutual funds, NRI account opening, tax filing, etc. To ask any questions, click on the button below. Also, visit our blog and YouTube channel for more details.
FAQs
What does ESTA stand for ?
ESTA stands for Electronic System for Travel Authorization.

What  does ETIAS stand for ?
ETIAS stands for European Travel Information and Authorisation System

What is a visa on arrival or VOA ?
Visa on arrival or VOA is given at the port of entry, most often after an online pre-approval process.
Do U.S. citizens need an ESTA?
U.S. Citizens are not required to have an ESTA and are required to use their U.S. passport to travel to the U.S.
If I have a current, valid visa?
Individuals who possess a valid visa will still be able to travel to the United States on that visa for the purpose for which it was issued.