Canada is one of the favorite destinations of Indian students for study. The country has several globally ranked universities and colleges. You need to obtain a Canada student visa or study permit to pursue higher studies. For a Canada student visa application, you need to submit the required documents, make the payment of the applicable visa fee. The interview is the last step of the visa application process. Canada student visa interview questions revolve around personal information of the applicant, duration of stay in Canada, college/ university, and course/ program.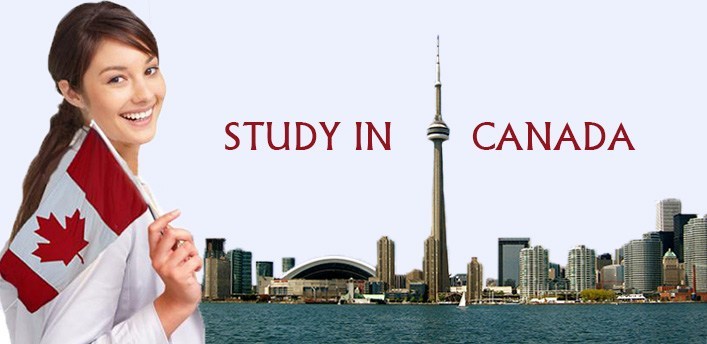 Also Read: Canada visa fees for Indians
Canada student visa interview questions
The visa interview is the final stage of the application process to determine whether the visa application has been approved or rejected. During the Canada student visa interview, the consulate officers will ask questions and verify the documents and details shared by an applicant. Here are some of the common Canada student visa interview questions.
Q. What is the purpose of your visit to Canada?
Although the consulate officers already know why you are visiting Canada, they would like to hear the same from you. You need to mention your future study plans in Canada with regard to the purpose of your trip.
Q. Have you ever been to Canada before?
Answer honestly. If you have visited Canada before, tell the interviewer about your previous trip, including the purpose of the trip, duration of stay, etc. If you have never been to Canada before, say that you didn't get the chance to travel or study there.
Q. Why did you choose Canada for further study?
The visa officer would like to know about your preference for Canada for higher education. Mention that Canada has several world-class universities. Also tell the interviewer that educational institutions offer flexible education systems, research opportunities and top-ranked programs.
Q. Where did you do your schooling in India?
Mention the school/ colleges and city from where you did your schooling or undergraduate course.
Q. What are you planning to study?
Mention the area of study you want to pursue a degree in. Based on your past studies, experience and interest in that particular course/ program, you can highlight the benefits and how it will help you build your career. Before attending the visa interview, make sure you research to understand the importance of the program you are planning to pursue.
Q. Why did you choose this university/ college?
Explain why the institution you have chosen is the best option for you to study your major. Highlight the advantages of joining that particular college/ university/ institute such as ranking of the university, faculties, programs, accomplishments of alumni.
Q. Have you applied to any other universities/ colleges?
Be honest and mention the name of colleges you applied for, if any. The consular officer would somehow find out and lying will result in undesirable consequences, even visa rejection.
Q. Who is sponsoring your education in Canada?
Explain how you will pay your tuition fees and living expenses when you stay in Canada. Mention whether your parents will cover the expense or you will pay through a student loan. The visa officer will verify the details provided by you in the visa application form.
What do your parents do?
You have to mention the occupation of your parents. The visa officer may ask further questions to check the income and financial status of your parents.
Are you travelling alone or with someone?
Depending on your travel plan, answer the question confidently.
Do you have family or friends in Canada?
Answer in yes or no accordingly. If you have family members or friends in Canada, mention their names and your relationship with them.
Where is your college/ institute located in Canada?
It is important to do some research about the college/ university where you will be studying in Canada. Mention the name of the city where the college is located. Name some popular places or figures in the city.
Are you planning to work in Canada?
If the visa you have applied for allows you to work while studying, you can say yes or no as per your requirements and desire. However, if your visa doesn't allow you to work in Canada, tell the officer that you have no intention of working and would like to return to your home country after the completion of your degree.
Based on your profile, the visa officer may ask other questions regarding your academic background, college/ university which is specific to the course/ program, your stay in Canada and your sponsor. Just make sure that you answer all the questions and be truthful while answering the questions.
Canada study permit fee 2021
Canada student visa fees for Indian students as per the CIC (Citizenship and Immigration) website are CAD$ 150 (including extensions).  
Also Read: Visa Status: Check Visa Status with Passport Number
NRI students/ employees living in Canada may have several India related queries. To ask any questions related to the rights of NRIs, PIOs, and OCIs, you can download SBNRI App from the Google Play Store or App Store. You can also use the SBNRI app for investment in stock market/ mutual funds, NRI account opening, tax filing, etc. To ask any questions, click on the button below. Also, visit our blog and YouTube channel for more details.