Located at the center of Europe, Austria remains a top tourist attraction and is one of the richest countries in the world in per capita GDP terms. Austria is also in the Schengen countries list with a common visa policy for the entire Schengen Area. Indian nationals planning to go to Austria must obtain an Austria visa for Indian nationals.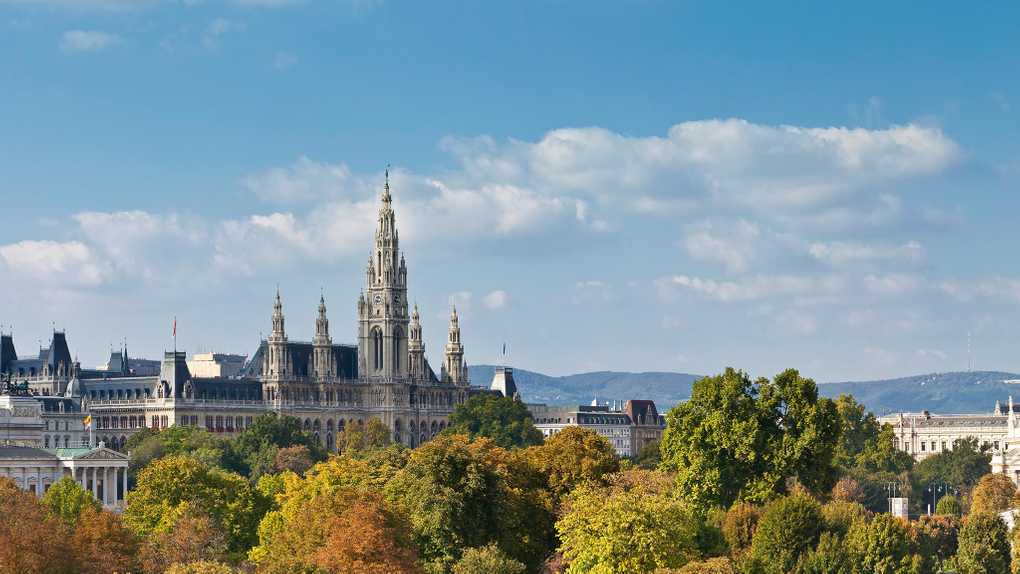 Also Read: Germany visa for Indians
In this article, you will learn about the Austria visa types, requirements, fees, and how to apply for an Austrian visa from India.
Austria visa types for Indian nationals
There are two types of Austria visas for Indian nationals – short-term visas and long-term visas – depending on the purpose of your visit.
Austria short-term visa for Indians
You can get a Schengen visa, known as a C-type visa,  if you are planning to travel to Austria for a short period of time (up to 90 days). Depending on the purpose of your visit to Austria, you can apply for one of the following Austria visas for Indians:
Austria airport visa: Indians who have to transit through one of the airports in Austria to reach the destination country located outside the Schengen Zone.
Austria tourist visa for Indians: If you are planning to travel to Austria for a leisure trip, you can apply for an Austria tourist visa.
Austria visitor visa: You can get this visa to visit your friends or family members residing in Austria.
Business visa for Austria: You can get this visa to attend business meetings and execute several other business-related activities in Austria.
Austrian medical visa: For individuals who have an appointment in a hospital in Austria.
Austria student visa: Indian students can get a visa for Austria to attend a course for up to three months at an educational institution in Austria.
Visa for sports, cultural and film crews: For Indian nationals wishing to participate in entertainment, cultural and sport activities in Austria.
Austria visa requirements
You need to submit the following documents for a short-term Austrian visa application:
Visa application form: Filled up and self-attested Austrian visa application form with the required information.
Valid passport: Indian passport having a validity of at least 3 months beyond your planned departure from Austria. The passport shouldn't be more than 10 years old and have at least two blank pages for the visa stamp. 
Photographs: Two photographs meeting the standards set by the ICAO.
Proof of accommodation: Accommodation proof showing the address of location where you will be staying in Austria, such as hotel reservation or proof for any other type of accommodations you've secured.  
Round-trip flight itinerary: A copy of the round trip airline reservation specifying entry and exit from Austria.   
Travel health insurance: You need to obtain a health insurance that covers the period of your planned stay in Austria and the Schengen Area.  
Financial statements: Financial documents that show you have sufficient money to fund your trip in Austria.  
Additional Austria visa requirements depending on your employment status
Employment agreement
Bank account statement for the latest 6 months
Leave approval from the employer
Income Tax Return (ITR) form or Certificate of TDS of salary
For self-employed applicants:
A copy of your business license in India
Current account statement of the business for the latest 6 months
Income Tax Return (ITR)
Proof of enrollment
NOC (No-objection certificate) from school/ university
Retired individuals

Latest 6 months pension statement
Additional Austria visa requirements for minor applicants
Documents required for children applying for a short-stay visa for Austria from India:
Birth certificate of the minor traveling Austria.
Austria visa application form signed by both parents.
Family court order if the full custody of the child is with only one parent.
Certified copies of ID/ passport of both parents. 
A notarized copy of the parental authorization to travel to Austria, for the minor traveling alone. 
Note: The parent or guardian should accompany their underage children at the Austria embassy/ consulate in India.
Documents required for an Austria Schengen visa for the spouse of an Austrian citizen
The spouse of an Austrian national/ citizen needs to provide the following documents to apply for an Austrian visa:
Proof of Austrian citizenship of your spouse – ID card/ consular card/ certification of Austrian nationality or naturalization order
Austrian marriage certificate
Austrian family record book
How to apply for Austria visa for Indian nationals
Below are the steps you need to follow to complete Austria visa application process:
Determine the type of Austria visa you need. While the application process is the same, required documents vary based on the purpose of your travel to Austria.
Find an Austrian embassy/ consulate or representative of the Austrian government in India.
Collect the required documents for the type of visa you are applying for as defined by the Austrian embassy or consulate in India.
Make an Austria visa appointment with the embassy/ consulate of Austria or a visa application center in India.
Visit the Austrian embassy/ consulate/ VAC in India to attend the visa interview.
Short-stay Austria visa fees for Indian citizens
The cost of an Austria short-stay visa for Indians is €80. However, the Austria Schengen fees differ depending on the age of an applicant and the type of visa he/she is applying for. Here is the checklist of Austria visa fees for Indians:
| Visa category | Fee in INR | Fee in EUR |
| --- | --- | --- |
| Austria visa for adults | Rs. 7087 | €80 |
| Austria visa for children aged between 6-12 years | Rs. 3543 | €40 |
| Children below 6 years | Free | Free |
| Transit visa for adults | Rs. 7087 | €80 |
| Transit visa for children between 6 and 12 years | Rs. 3543 | €40 |
Austria visa fee for Indians
Note: The Austrian visa fee in INR (Indian Rupees) is subject to the current exchange rate.
Austrian visa processing time
In general, it takes up to 15 working days to process a visa application. However, in some cases it may take up to 30 days to 60 days.
Austria long-term visa for Indians
D-visa, also known as a resident visa, is a long-term visa that allows you to stay in Austria for a time ranging from 91 days to 6 months. In the meantime, you can apply for an Austria residence permit to settle there for a longer time. D-visa types for Austria are:
Austria work visa
Austria family visa
Austria student visa
NRIs living in Austria may have several India related queries. To ask any questions related to the rights of NRIs, PIOs, and OCIs, you can download SBNRI App from the Google Play Store or App Store. You can also use the SBNRI app for investment in stock market/ mutual funds, NRI account opening, tax filing, etc. To ask any questions, click on the button below. Also, visit our blog and YouTube channel for more details. 
FAQs
How long is an Austrian visa valid for?
You can stay in Austria for up to 90 days with an Austria visa. You can also freely travel within any country located in the Schengen Zone during this time.  
What is the difference between Austria tourist visa and a visit visa?
With an Austria tourist visa, you can enter Austria for the purpose of tourism or any other non-business related activities. A visit visa, on the other hand, is issued for individuals visiting family or friends in Austria. In case of a visitor visa, you need a letter of reference from a friend or relative staying in Austria. The person will also provide a guarantee on your behalf.