Before traveling to a new place, we should first know the surroundings. In India, we can get almost everything at a grocery store, but shops only keep specific items in the US. Amazon might help you find the required things, and taking an Amazon Prime Subscription will not be a bad idea. This is a list for Indians moving to the US.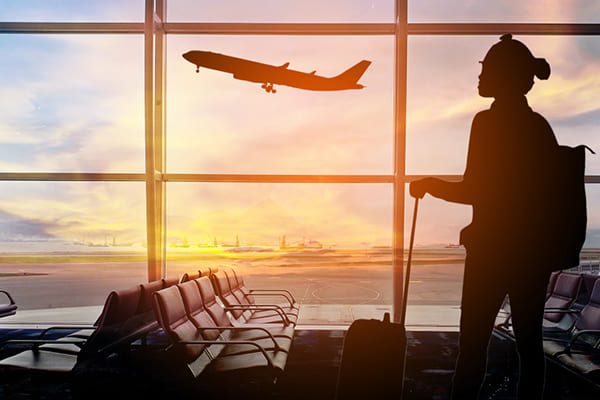 This will be both entertaining and helps you get your orders faster. You get the Amazon prime video with many Indian serials or Indian cartoons.
Remember, the US has a different currency (dollars $), which has a much higher value than the Indian currency (Rs80= 1$), so take a sufficient amount of money with you. The US, compared to India, is expensive, so it's better to have some extra cash in case of an emergency.
Things to add to your wardrobe if you are moving to the U.S.
The list of things that should be in the wardrobe for Indians moving to US.
Medicine and prescriptions– it is suggested to carry your essential medicines and carry the prescription to avoid any problems at the airport. Drugs and medicines are rigorous over there; without having proper medication, you will not be allowed to take your pills out of the airport.
Vaccination proof – vaccination is the most important criterion, as the US government has lifted a travel ban for Indians. Without vaccination, it is a strict no.
Visa and passport– make sure you have the proper Visa and passport; otherwise, you will be sent back to India.
Having flight tickets– For traveling to the US, it is mandatory to have a flight reservation. Reserve your flight to avoid any mishaps at the last minute.
International driving license– Having an international driving license can be very helpful as this can save a lot of your time and money; you can go out on the streets and drive your car, not waiting for a cab or taxi.
Debit cards and credit cards– Money is an essential item while traveling. But it might get stolen or lost somewhere, so carrying your credit or debit cards while traveling is recommended.
Carry cash– Even after carrying your debit or credit card, you must take some cash as the small stalls near the roadside will not accept cards.
Document soft copies – carry the copies of all documents. If any mishaps occur and you lose one of your documents, you will have the soft copies to show.
Traveling insurance– Travelling to the US is a bit costly, and any mishaps like terrible health conditions can lead to flight or hotel cancellation; at this time, travel insurance can save a lot of your money.
Use a sim card that works in the US– while traveling. It's essential to keep a connection with your family. An Indian sim card can work in the US, but it will be very costly. Soo better to use a US sim card.
List of things to add to your shopping list before moving to the US
There are a few things to include in the shopping list for Indians moving to the US.
Heavy woolen clothes or jackets- The climate of the US won't match with India; it's pretty cold over there. Take precautions before traveling. Purchasing these from India as US jackets or Woollen clothes can be costly compared to India Brands.
Electronics- carry electronics like a power bank that might help you charge your mobile or camera. Mobile is an essential element, and as it has a battery backup, it needs to be maintained. For making a memorable trip keeping the camera charged won't be a bad idea as many places like the Grand Canyon have excellent viewpoints. Also, get a socket adapter.
Essential things for kids – To make this trip memorable, the kids carry their favorite items like toys or books, snacks, etc. will keep them entertained.
If you are carrying a baby, here are a few important things 
Diapers
Sanitary wipes
Blankets
Spill-proof cups
Toys
Medicines
4. All-weather shoes – Carrying these kinds of shoes might help you save money as the climate is different in the US compared to India.
Before entering the airport, remember the weight of the bag should not exceed 50lbs or 23kg. Carry only the necessary things and documents to keep the weight intact. You can find most of the stuff in Indian stores or on Amazon.
There is a myth that " the US is too expensive," but it's not like that when the income per person is calculated as usual. Purchasing things over there is fun but remember there won't be an unlimited luggage supply for you.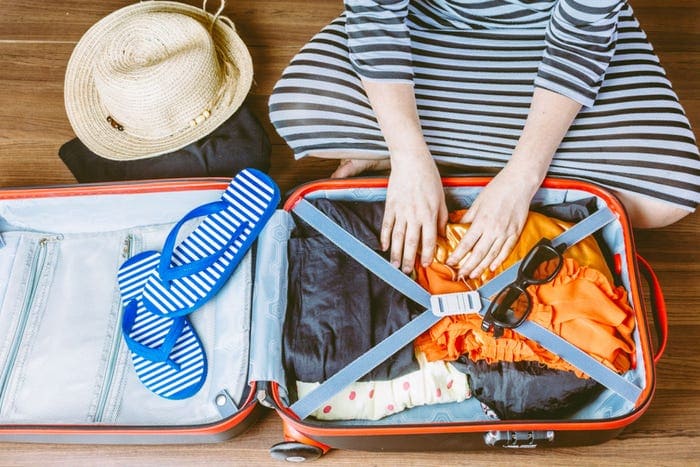 To ask any questions related to the rights of NRIs, PIOs, and OCIs, you can download SBNRI App from the Google Play Store or App Store. You can also use the SBNRI app for investment in stock market/ mutual funds, NRI account opening, tax filing, etc. To ask any questions, click on the button below. Also, visit our blog for more details. 
FAQs
How much weight can I carry in a flight?
you can a carry a maximum of 23 kg or 50 lbs

Is having a US sim card necessary?
It is not necessary but recommended as India sim cards might charge more.
Is a COVID vaccination certificate necessary?
Yes, it is necessary while traveling as countries like the US won't allow you if you cannot show your vaccination certificates.