NRIs who are far away from their parents are worried naturally. It's saddening that many NRIs have to bear with this distance as an effect of the restrictions and guidelines around the pandemic. In such a situation it becomes important to take care of your parents in any manner that you can. In this article, we will understand the most simple ways concerning how to book the COVID vaccine for your parents in India under the vaccination drive.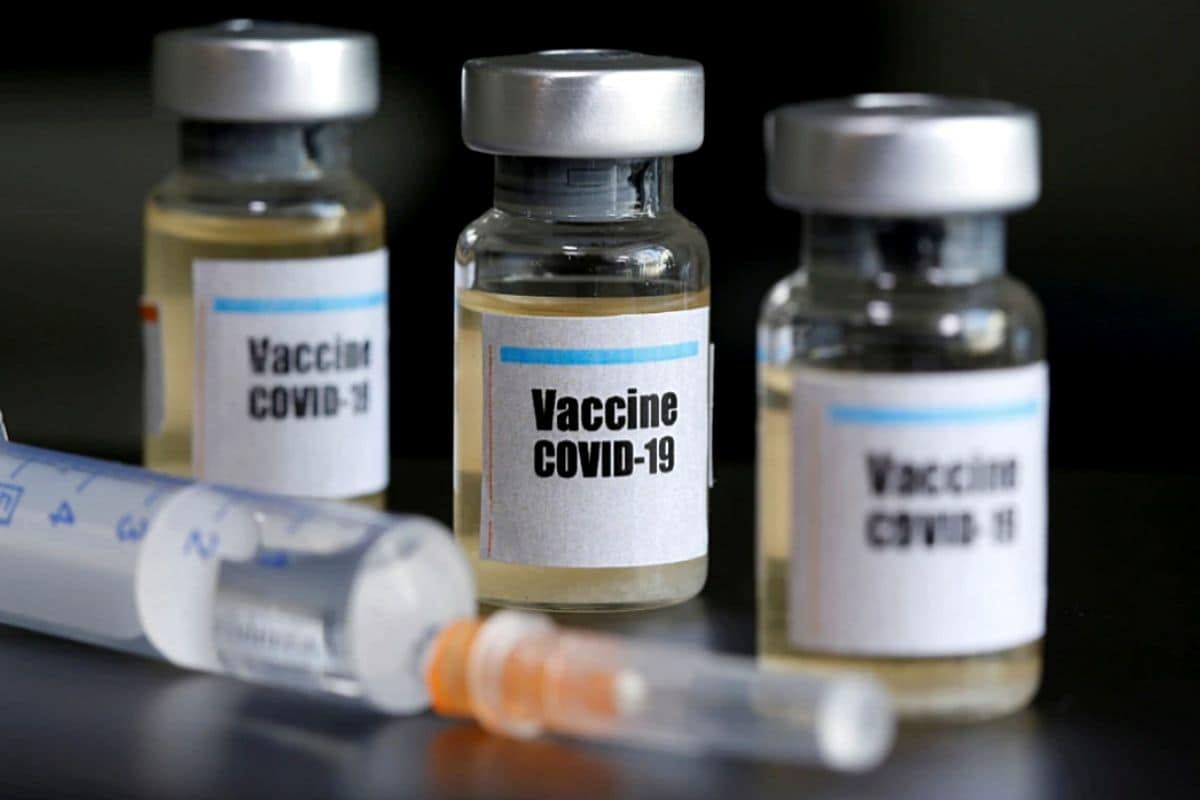 COVID Vaccine Tracker
The Government of India has started the vaccination drive in India from January 16th. The second phase of the vaccination drive bagan on March 1st. These phases have been catering to different sections of the society:
Phase 1: All frontline warriors and medical professionals as they are exposed to high risks
Phase 2: For people aged above 60 years and between ages 45-60 with comorbidities (having more than 1 medical condition)
India Vaccine Update
India Vaccination Count: More than 60 million people have received one dose, and over 10 million people have been fully vaccinated after receiving two doses
How to book the COVID Vaccine for your parents in India?
There are two ways through which NRIs can book the covid vaccine for their parents in India. These ways include the Co-Win Portal and the Aarogya Setu App. Let's understand the processes for the same in brief:
Co-Win Portal
Aarogya Setu App
– Visit www.cowin.gov.in

– Create an account with Mobile number and OTP

– Fill details (name, age, gender and identity proof) for registration

– You can add up to 3 more people on the same mobile number

– Schedule an appointment at the vaccination center (sort by state, district, block and pin code)

– Fix appointment (date and availability displayed)

– Appointments can be rescheduled but only before the date of appointment
– Download the app if you haven't already

– Go to the Co-Win tab in the app

– You will see 5 options related to vaccination (Information, Registration, Certificate, Dashboard and FAQs)

– Register on the portal using the app via phone number and OTP

– Add details (id proof, name, age, gender and up to a maximum of 4 beneficiaries)

– You will also require a proof of eligibility

– Fix the appointment and visit the center for vaccination
How to book the COVID Vaccine for your parents in India?
Points to Consider while booking the COVID Vaccine for your parents in India:
The vaccine type will not be disclosed to the beneficiary at the time of appointment
Slots will open from 9 am till 3 pm, and appointments can be booked any time before 3 pm (subject to availability)
You can select the vaccination centre, date, and time in any state
The applicant can edit or delete all records of registration and appointment until the time of vaccination. The record is locked (can't be edited) only after vaccination
You can use your Aadhaar card, passport, electoral photo identity card, PAN card, Driving Licence, NPR smart card, or pension document with photographs. Individuals above the age of 45 and with comorbidities will also have to bring the co-morbidity certificate signed by a registered medical practitioner.
Certain vaccination centres will have a walk-in-facility: On-site registration, appointment, verification, and vaccination will all be on-site the same day. For this, there will be no need for pre-registering beneficiaries online.
The beneficiary will be automatically given a scheduled appointment for the second dose at the same centre after the first dose. However, if the beneficiary has moved to another city, the appointment can be rescheduled at the nearest vaccination centre in that city.
All vaccines provided to beneficiaries at the government health facilities will be free of cost. Also, as per guidelines, private facilities cannot charge a beneficiary more than Rs 250 per person per dose.
There can be some side-effects of the vaccine that include a mild fever, headache, chills, soreness at the injection site, muscle aches and fatigue which is a sign that your immune system is responding to the vaccine. The symptoms do not last too long.
Should you consider a Health Insurance for your parents even after the vaccination?
Yes! Health Insurance is always the right choice. Especially for your parents in India. Health insurance isn't a choice but a necessity. Watch the video below to understand why it is so.
NRI Parents Care: Let your Indian Friend help you out
NRIs need constant care and services around Home Health Care for their parents in India. At SBNRI, we understand that it can be difficult to keep up with the requirements given the severity of the pandemic. In such times, we take care of everything for you as your Indian Friend. For end to end execution and management of your parent's COVID vaccination in India and an overall home health care facility, just write to us on WhatsApp using the button below. You keep providing love to your parents in India, we will share the responsibilities. Also visit our blog and Youtube Channel for more details.
FAQs
Who is eligible for Covid vaccine in India?
People aged above 60 years and between ages 45-60 with comorbidities (having more than 1 medical condition) are eligible for the COVID Vaccination in India
Is COVID test required after vaccination?
As the number of people who are vaccinated against COVID-19 grows, experts say it is still important to be tested for the coronavirus. If you're experiencing symptoms of COVID-19, doctors say it's important to be tested for coronavirus, even if you have been fully vaccinated.
Is there a shortage of vaccines for COVID?
No. There is no shortage of the COVID 19 Vaccine as per the Government of India.
Why are older people at significant risk of COVID-19?
Although all age groups are at risk of contracting COVID-19, older people face significant risk of developing severe illness if they contract the disease due to physiological changes that come with ageing and potential underlying health conditions.