A lot of NRIs reach out to the internet to open NRI Account. The basic motive is to understand and explore ways of NRI Account Opening online and in that quest they end up being consumed into call backs and becoming leads for banks. The actual process is often not spoken about along with the hardships that exist throughout the process. In this article, we have broken the NRI Account opening process into 5 simple steps and have provided the perfect alternative if the process still seems exhausting. Let's take a look: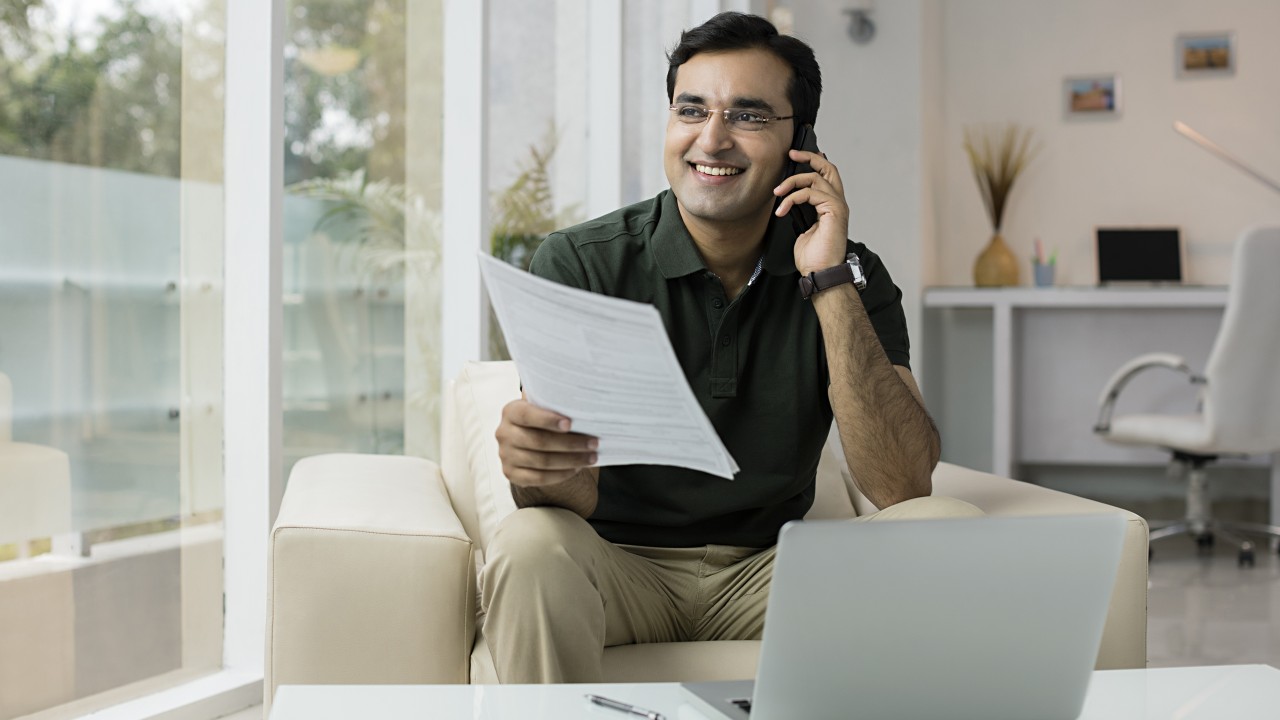 Before we move into the processes, let's take a glance at what is NRI Account, their types and their benefits so that you can select the best account as per your needs.
What is NRI Account?
NRI Accounts are special types of bank accounts (Savings, Current, Fixed and Recurring Deposits) that can only be operated by NRIs, PIOs & OCIs. NRIs can't have a resident savings account in India. Refer to the video below in case someone asks you what is NRI Account.
NRI Account Types
| NRI Bank Accounts | Non Resident External (NRE) Account | Non Resident Ordinary (NRO) Account | Foreign Currency Non Resident (FCNR) Account |
| --- | --- | --- | --- |
| Purpose | For income earned outside India | For income earned from India (pension, rent etc.) | Foreign Currency Investment in India |
| Currency | INR | INR | USD, GBP, EUR, JPY, CAD, AUD, SGD, HKD and CHF |
| Tenure of Deposits | 1 year to 10 years | 7 days to 10 years | 1 year to 5 years |
| Interest on Fixed Deposits | Up to 7%* | Up to 7%* | Up to 3.50%* |
| Repatriation (transfer of money from Indian bank account to foreign bank account)  | Both Principal (money invested initially) and Interest completely repatriable | Up to a maximum of 1 million USD per financial year | Both Principal and Interest completely repatriable |
| Tax Deductions | No tax | Tax on Interest earned (not on principal amount): 30% tax + surcharge + education cess will be deducted at the source of interest earned in India | No tax |
Types of NRI Accounts
NRI Account Benefits
There are many NRI Account benefits that you can avail. Some of the prominent ones are:
Maintain funds generated in India and abroad in NRO and NRE Accounts respectively
Invest foreign currency in India through FCNR Account
Book Deposits in INR and Foreign Currency and earn tax-free interest up to 7%* on NRE (in INR) and up to 3.50%* on FCNR (in dollars or currency chosen)
Completely and Freely Repatriable (NRE and FCNR) and much more
Coming back to the process of opening an NRI Account in India. Here are 5 easy steps and at the end experience the alternative to these steps which would be a one-stop platform for NRIs.
Geography wise NRI Account Opening
NRI Account Opening Online: The Process
Let's take a look at the 5 steps required for NRI Account Opening online:
Step 1: Fill/Download NRI Account Opening Form
The very first step involves filling the NRI Account Opening Form online (if available; depends on bank) or else download the form, get it printed and then fill it.
Step 2: NRI Account Opening Documents Required
You only need a common set of documents for opening an NRI Account. These documents can be submitted to any bank in India for opening an NRI Bank Account. The documents required are:
Common Documents
– Identity Proof (Passport)
– Non-Resident Status Proof (Visa/Work Permit, etc.)
– Overseas/Communication Address Proof (Passport, Utility Bills, Rent Receipt, etc.)
– Photograph
– PAN Card
Step 3: Attestation
Now different banks in India may have different requirements. You will need to attest the documents required for NRI Account opening from any of the entities that the bank accepts. On the other hand some banks also allow only self-attestation followed by some additional proof. These banks ask for attestation for either of these entities:
Attestation
For opening an NRI Bank Account, you will need to self-attest the common set of documents and then visit any of the following entities for further attestation:

– Notary
– Embassy/High Commission
– Overseas Branch of Indian Bank
– Foreign Bank with Indian Presence
Step 4: Additional KYC
Some banks may have additional KYC requirements with respect to Tax Residency Status of the applicant under FATCA and CRS. For this you might need to submit additional documents and proof.
Step 5: Dispatch
The complete form and set of documents (attested) needs to be sent to the address mentioned in the form or the NRI can drop it at a near post office with the PO Box Number. Some banks also arrange for an on-door pickup.
Now: These 5 steps are the simplest ones for NRIs and it's still too much to be honest! Therefore, as promised, we have provided an alternative that is the one-stop solution for NRIs concerning their Banking, Investments, Taxation, Real Estate or any other service related to India. The SBNRI App!
NRI Account Opening Online with The SBNRI App
You can apply for an NRI Bank Account in the SBNRI App in under 10 minutes with in-app document scanning and auto filled forms. Get a dedicated Indian Friend for 24×7 online and telephonic support and much more. Here are some of the prominent highlights of the SBNRI App:
Apply for NRI Bank Account with Indian Banks digitally under 10 mins*
15000+ premium content verified by experts
Dedicated Indian Friend for your India related queries and services requirements
24×7 availability of domain experts (NRI Bank Account, Investments, Taxation and many more)
Investment planning in India
Complete taxation in India
Real Estate in India
Global Taxation (US, UK, Germany, Canada)
Retirement Planning
End to end management and execution for all your India related queries
Note: Click on the button at the end of the article to open an NRI Account seamlessly and get in touch with your Indian Friend directly on WhatsApp.
Open NRI Account online effortlessly
Open NRI Account online effortlessly with the SBNRI App at the bank of your choice. Apply for NRI Bank Account in just 10 minutes with in-app document scanning and auto-filled forms. Download the SBNRI App today to experience the one-stop platform for NRIs.
Best NRI Account in India: The SB "NRI" Choice
Find the best NRI Account in India catered to your needs and requirements with expert assistance at SBNRI. Our experts will be there to assist you with the execution of the end to end processes. Apply for an NRI Bank Account instantly using the button below and get in touch with your Indian Friend directly on WhatsApp today! Also visit our blog and Youtube Channel for more details.
NRI Account Opening Online: FAQs
Which bank is best for NRI account?
The best bank for NRI Account will depend on your needs and requirements. Kotak, SBM, IndusInd, RBL are some of the banks that provide a seamless NRI Banking experience.
Is NRO account mandatory for NRI?
No. The NRO Account is not mandatory for NRIs. They only need to open an NRO Account if they have a source of income in India.
Can I open NRE account before going abroad?
Yes. You can open an NRE Account before going abroad and it is preferable also.