There are primarily two types of properties – commercial property and residential property. Residential property is a living place where houses are built for the purpose of staying in and can't be used for commercial or industrial purposes. Commercial property, on the other hand, is exclusively used for business-related purposes or to provide a workspace. Types of commercial properties include everything from a single storefront to a huge shopping center.  
In India, commercial property is becoming increasingly popular to invest in. There are various forms of commercial real estate leased to tenants to carry out business activities. Here we will discuss different types of commercial property, how each of the commercial property types should be occupied and how investors make money in commercial real estate.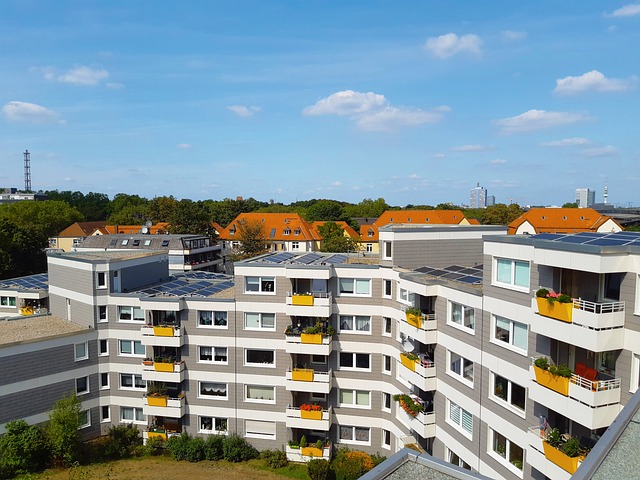 What is Commercial Real Estate?
Commercial properties, as the name suggests, refer to properties used exclusively for business or income-generating purposes. Such properties are usually leased to tenants to conduct business related activities. Commercial property provides rental income and potential for some capital appreciation for investors. Investing in commercial real estate needs relatively larger amounts of capital.
Types of Commercial Property
Commercial property is typically divided into following classes depending on how each of the property types should be used.
1. Office space
2. Industrial property
3. Retail stores
4. Multifamily properties
These categories can also be further classified. For example, the retail real estate can be categorized in the following sub categories:
Restaurants
Strip malls
Hotel and resorts
Healthcare centers
Similarly, office spaces can be categorized as grade A, grade B, or grade C:
Grade A properties are the most desirable and attractive commercial spaces in terms of quality of infrastructure, location, age and aesthetics.
Grade B office spaces are older and more affordable than Grade A office spaces with infrastructure and amenities not so high-standard. However, these spaces are well maintained and offer higher value for money.
Grade C buildings are the oldest buildings without high standards of quality, and in need of maintenance, usually located in the outskirts.
How Investors Make Money in Commercial Real Estate
Investing in commercial properties is becoming increasingly popular among young people because of high rental yield and the prospects of good capital appreciation offered by it. Since commercial properties are leased out for a long period of time, investors can earn stable income.
Moreover, investing in commercial properties can serve as a hedge against the volatility of the stock market. Investors can diversify their portfolio by investing in such assets. Following are the methods of investing in commercial real estate:
Direct Investment
An investor can directly buy and become the landlord through the ownership of the physical property. Investing in commercial properties requires a considerable amount of capital. High-net-worth individuals who either have sound knowledge of industry or can hire firms to manage the investment and property are best suited for direct investment in CRE. The value of a commercial property depends on the area's local economy.
Indirect Investment
Retail investors can also get partial ownership of a Grade-A commercial property indirectly through a Specific Purpose Vehicle (SPV) or real estate investment trust (REIT). For example, you can own a slice of 'Grade-A' commercial real estate in large cities and industrial hubs in India, with a minimum of Rs. 25 lakh investment through fractional ownership. Alternatively, investors may invest in the commercial market indirectly through REIT or exchange-traded funds (ETFs) that invest in commercial real estate related stocks.
REITs and special purpose entities usually prefer to have their own commercial real estate or take properties on lease from the owners (lessors) for a long time.
Pros and cons of Commercial Real Estate
Pros
Here are some reasons to invest in Indian commercial real estate.
Serve as a hedge against the volatility of the stock market
High rental yield along with the prospects of good capital appreciation
Passive income from long-term tenants
Tangible asset
Cons
Here are some disadvantages of investing in CRE:
Large amount of capital required for direct investment.
Higher renovation cost.
Illiquid asset.
NRIs who wish to invest in commercial properties in India can ask any question related to NRI investment in CRE in India. You can download SBNRI App from the Google Play Store or App Store. You can also use the SBNRI app for investment in stock market/ mutual funds, Pre-IPO, Asset Finance, Indian Startups Funds, NRI account opening, etc. To ask any questions, click on the button below. Also, visit our blog and YouTube channel for more details.