The Indian real estate market has always been in the wish list of NRI investors. Real estate, especially commercial real estate, has become a reliable investment regardless of market cycles. The volume of capital that NRIs are investing in commercial real estate demonstrates its proven worth as an asset. Growing demand for office spaces, fractional ownership, tangible asset, higher rental value, etc. are the key reasons to invest in Indian CRE (commercial real estate).
NRIs who want to invest in commercial real estate in India or ask any question related to the same can schedule a call right away.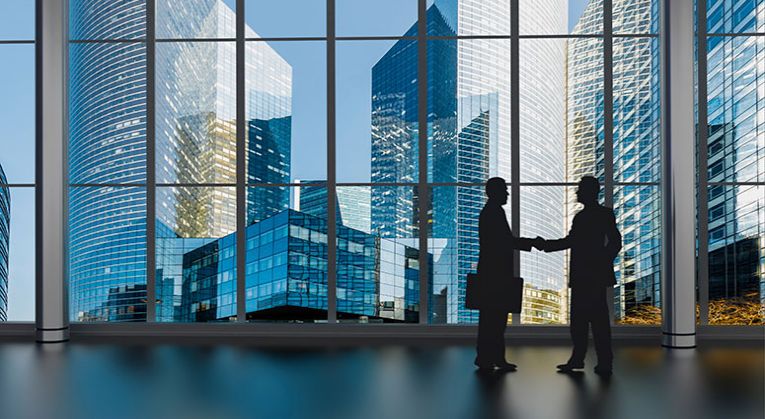 Top 5 reasons to invest in Indian Commercial Real Estate (CRE)
Commercial real estate properties include business, retail and office spaces. In other words, commercial real estate is a property that is used for carrying out business operations. Despite the turmoil caused by Covid-19, commercial real estate is a fast and gradually growing market. Here are top 5 reasons to invest in commercial real estate in India.
1. Growing market
India is one of the fast growing economies in the world. More and more businesses are emerging everyday and many MNCs are expanding their business in India, which is leading to high demand for office and business spaces.
Moreover, the demand for commercial offices and other forms of working spaces, like co-working space, is expected to rise sharply due to the surge in the number of entrepreneurs and freelancers, making it an ideal choice for investment. NRIs can invest their money in grade 'A' offices to enjoy attractive returns on investment.
2. Regular passive income and cash flow
Commercial real estate properties are structured to deliver regular dividends to investors on monthly, quarterly, half-yearly or yearly basis. Corporates, for example MNCs, have a 10 to 20-year lease on property, which provides a regular stream of income in the form of rent.
The demand for CRE is always increasing and the price of a CRE property generally rises. As a result, the income from such investment will increase proportionately.
3. Diversification
To get the best possible returns and reduce the impact of market volatility, it is essential to diversify your portfolio. Only investing in stocks, mutual funds, ETF, etc. won't diversify your portfolio to ensure a stable income when the market faces downturns.
Commercial real estate is not affected by volatility in the stock market. Hence, you can invest in commercial real estate to diversify your investment portfolio. In this case, if one investment class doesn't perform well, you can still gain returns from investment in other classes.
4. Fractional Ownership
Fractional ownership of commercial property allows retail investors to pool funds and purchase Grade A properties. Through co-investing, investors can easily share the cost of the property and get proportional profit. There are many commercial real estate investment companies that offer fractional ownership and online real estate crowdfunding. They acquire commercial properties and pool funds from investors, and focus on maximizing investor returns by increasing the net operating income from property.
Investors don't have to worry about fund management and property maintenance, as the CRE investment company takes care of the management and operations of investments in property.
4. Tangible asset
Unlike stocks, commercial properties are tangible assets. Stocks can give value one day but their value may be zero the next day. In real estate, both land and infrastructure have great value. Properties rented by MNCs and other big businesses are leased for longer durations, making them a stable investment.
Even if the value of a property falls, as a tangible asset it won't go anywhere and the value of the property will never be zero.
With countrywide vaccination and a sharp decline in Covid-19 cases, economic revival in the commercial real estate sector is visible. Offices are reopening and companies have started to work from offices with some flexibility.
Commercial real estate is a fast and gradually developing market in India. So, have you started planning to invest in commercial real estate in India and make changes in your portfolio yet?
If you are confused or reluctant about investing in India due to lack of understanding of the Indian market, SBNRI will help you build a stable portfolio in an easy way.
To ask any question related to NRI investment in India, you can download SBNRI App from the Google Play Store or App Store. You can also use the SBNRI app for investment in stock market/ mutual funds, Pre-IPO, Asset Finance, Commercial Real Estate, Indian Startups Funds, NRI account opening, etc. To ask any questions, click on the button below. Also, visit our blog and YouTube channel for more details.
FAQs
How to invest in commercial real estate in India?

Investing in commercial properties through fractional ownership and via real estate investment trusts (REITs) are the favored methods for retail investors who can't bear the high cost of investment. The minimum ticket size stays within Rs. 25 to Rs. 30 lakh for investment through these methods.
Why invest in commercial real estate?
Buying properties, whether commercial or residential, is a wise investment decision. Offices started to reopen,  MNCs are shifting their offices in India, and the government is making reforms like RERA. Factors like these are making commercial properties an attractive asset class in India. Moreover, investors can get better ROI and diversify their portfolio by investing in commercial real estate. 

Is it good to invest in commercial space?
Commercial properties like office buildings, warehouses, shopping centers, medical centers, etc. offer higher returns on investment. The rental yield from commercial properties ranges between 10% to 12% p.a. and they offer an IRR (internal rate of return) of 16 to 20% over five years. That is much better returns than most other stable investment options. 
Is commercial real estate a good investment 2022?

In India, commercial properties are in high demand and provide superior return on investment and IRR (internal rate of return). Regular rental income along with appreciation makes commercial property an attractive investment avenue in 2022.