A passport is a legal document that contains important details of the holder, such as name, nationality, date of birth, place of birth, biometric information, etc. A passport is an essential document to establish the identity of an individual traveling overseas. However, the loss of a passport can lead to serious consequences for the holder. If you lose your passport abroad, you may end up in trouble. Considering serious repercussions for an individual, the government of India issues a duplicate passport. Here is how to get a duplicate passport.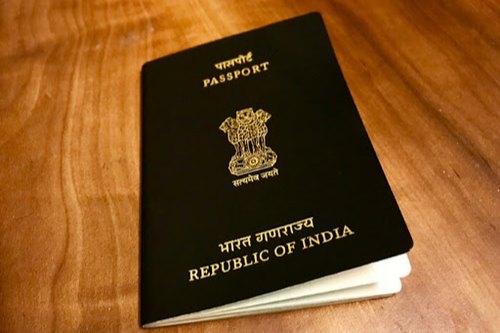 How to apply for duplicate passport online
The application process for the duplicate passport is similar to applying for a new passport. You can apply for a duplicate passport online on the Passport Seva website. Apply for a normal or Tatkal passport based on your requirements.
On the home page of Passport Seva website, check the below-mentioned options and tick accordingly:
Ordinary passport
Identity certificate
Diplomatic passport
Police clearance certificate
Surrender certificate
After you select the relevant option, you'll be redirected to a new page. Follow the instructions mentioned below:
Register yourself online through the Passport Seva online portal. 
Key in the basic information, such as your name, DOB, email ID, etc. 
Fill in the online form for a duplicate passport.
Double-check the details before submitting the form. 
After that you will receive a receipt, which can be used to track the status of your passport application through the Passport Seva website. 
To apply for a duplicate passport, you are required to submit a fresh passport application form, the same form as the new passport application form.
Type your login ID and password on Passport Seva website.
Click Re-issue of passport options and select the relevant option from the list below:

Lost passport
Damaged passport
Validity expired within 3 years
Validity is due to expire
Exhaustion of pages
Change in existing personal details
Provide the relevant details in the subsequent columns and attach copies of documents required for duplicate passport applications. 
You can also download the duplicate passport application form to apply for the same offline. Here are the steps to apply for Duplicate passports offline:
Offline application process
Although the application process is offline, you need to initiate the application online by following the steps below:
Download the e-form available under 'Forms and Affidavits' section.
You will be redirected to a page where you need to select between a fresh passport and the reissue of an Indian passport.
You can also download the Police Clearance Certificate (PCC) from the portal. Take a printout of the same along with the e-form.
Fill up the form with details like name, age, date of birth, address, old passport booklet number, reasons for reissue of an Indian passport.
Submit the filled form along with documents, such as identity proof, address proof, and old passport booklet to the nearest passport office.
Note: You can download the soft copy of the eForm, fill the same offline, but then you must upload it back. The printed copy of the eForm will not be accepted at Passport Seva Kendra (PSK)/ Regional Passport Office (RPO).
Pay the duplicate passport application fees online to complete this application process.
Documents Required
Following is the list of documents you need to apply for a duplicate passport in India:
Affidavit mentioning how a passport was lost or  got damaged (Annexure 'L')
NOC (Annexure 'M')/Prior Intimation Letter (Annexure 'N')
Proof of current address

Utility bill (Electricity/ telephone/ water bill)
Gas connection
Certificate from Employer
Voter's ID card
Income Tax Assessment Order
Passport copy of spouse/ parents
Aadhaar card
Registered Rent Agreement

Police report (FIR)
Date of birth (proof)
Passport-size photographs
If available, the first and last pages of the old passport (ECR/ Non-ECR page)
While it is not important to submit a photocopy of the previous passport, relevant details mentioned in the previous passport like date of issue, place of issue, passport number and expiry date should be submitted with the application form. If you don't have these details, you can contact embassy officials.
Duplicate passport charges
Duplicate passport fees vary depending on the number of pages in the passport booklet, type of application (normal or Tatkal) and reason for the duplicate passport.
You can pay the passport application fee online through debit card, credit card as well as net banking. Duplicate application charges for normal and Tatkal passports are listed below: 
| Category | Normal Application Fee | Additional Tatkal Fee |
| --- | --- | --- |
| Replacement of passport in case of damaged/ lost/ stolen passport (36 pages) | Rs. 3,000 | Rs. 2,000 |
| Replacement of passport in case of damaged/ lost/ stolen passport (60 pages) | Rs. 3,500 | Rs. 2,000 |
Duplicate passport application fee
Indian passport holders living abroad, officially known as NRIs, as well as OCI and PIO cardholders can approach SBNRI.com for any sort of online banking, investment, legal and a host of other financial services. For NRI services, including NRI investment in India, NRI account, NRI taxation, etc., you can download SBNRI App from the Google Play Store or App Store. To ask any questions, click on the button below. Also visit our blog and YouTube channel for more details.
FAQs
What is called a damaged passport?
A passport is defined as a damaged one when:
– Damaged beyond recognition
– Passport is damaged but passport number is readable, name is legible and photo is intact
What to do in case of emergencies when I have lost my passport but need to travel to India urgently?
 You need to inform the respective Indian Mission/ Post and the Police Station immediately. Generally, an Emergency Certificate (EC) is issued for returning to India.
I don't have a photocopy of my old passport which I have lost, what to do?
Photocopy of the old passport is not a compulsory document for a duplicate passport. It should be submitted if available. However, you will be required to share the previous passport details like date of issue, date of expiry, place of issue, etc. If you don't have those details, contact the Indian embassy. 
My passport booklet has been damaged. How can I go abroad on an urgent basis?
If your passport has not been damaged beyond recognition, i.e. your name and passport number are legible and your photo is intact, you can apply for reissue of passport under Tatkal Scheme. But if the passport has been damaged beyond recognition, you can't apply for a passport under Tatkal scheme.