Regional passport office in Delhi: Indian passport has significantly improved its ranking in the Henley Passport Index on the most powerful passport in the world 2022, climbing from its last year's ranking of 90th to 83rd rank this year. With this improvement in ranking, Indian passport holders can avail visa on arrival facility or visa-free entry in 60 countries around the world.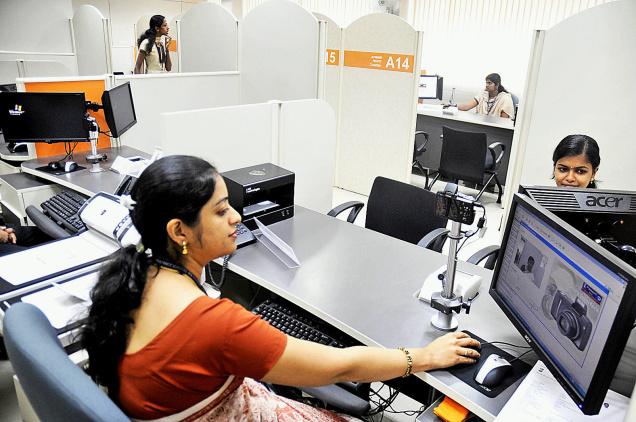 Individuals looking to apply for a passport need to book an appointment at the Regional Passport Office or the Passport Seva Kendra (PSK). If you are looking for a regional passport office in Delhi or nearby locations, here is the list of all Passport Seva Kendra or regional passport offices in Delhi-NCR:
Passport Office in Delhi Address
1. PSK Herald House- ITO
Location: New Delhi
Ground & First Floor, Herald House, 5A,
Bahadur Shah Zafar Marg, New Delhi.
Landmark – Adjacent to ITO Metro Station – A minutes walk from Exit Gate No 4
Phone No: 9988772345
Email ID: [email protected]
2. PSK R K Puram
Location: New Delhi
Passport Seva Kendra Delhi, Hudco Trikoot-3,
Bhikaji Cama Place,
R.K.Puram, New Delhi
Email ID: [email protected]
3. PSK Shalimar Place
Location: New Delhi
Aggarwal Auto Mall, Plot No.2, District Center,
Shalimar Place, Outer Ring Road, Delhi.
Landmark: Galaxy Toyota Showroom, Opp. Hotel Premier Inn(3 Kms from Madhuban Chowk towards Karnal Bypass)
Email ID: [email protected]
4. Post Office PSK Janak Puri
Location: New Delhi
A – 3 Janakpuri Post Office Building,
Near Channan Devi Hospital Delhi – 110058
5. Post Office PSK Mehrauli
Location: New Delhi
Post Office Building, 2nd Floor,
Near Mehrauli DTC bus terminal,
New Delhi- 110030
6. Post Office PSK Nehru Place
Location: New Delhi
Post Office Building Nehru Place,
New Delhi -110019
7. Post Office PSK Patparganj
Location: New Delhi
Post Office Building,
Patparganj,Sanjay Jheel, Delhi-91
8. Post Office PSK Yamuna Vihar
Location: New Delhi
Post Office Building, Yamuna Vihar, Vardhman Complex,
In middle of C-2 and C-3 Block Yamuna Vihar,
On Bhagwaan Parshuram Road, Delhi -110053
Passport office in Gurgaon & Faridabad
Passport Office in Faridabad Address
Post Office PSK Faridabad
Head Post Office Building, Nehru Ground,
N.I.T. Faridabad-121001
Passport Office in Gurgaon Address
PSK Gurgaon
Location: Gurgaon
MM Towers, Plot No. 8 & 9,
Phase IV, Udyog Vihar, Gurgaon
Email ID: [email protected]
The government has set up Regional Passport Offices in the country, which are located in every nook and corner of the country, such as Regional Passport Office in Hyderabad, Mumbai or Dehradun. Apart from a passport application, Tatkal passport application/ renewal, you can make a Passport Seva appointment to avail other passport-related services too. 
Indian passport holders living abroad, officially known as NRIs, as well as OCI and PIO cardholders can approach SBNRI.com for any sort of online banking, investment, legal and a host of other financial services. For NRI services, including NRI investment in India, NRI account, NRI taxation, etc., you can download SBNRI App from the Google Play Store or App Store. To ask any questions, click on the button below. Also visit our blog and YouTube channel for more details.