Applying for a passport in India seems like an easy process: fill in the details online, pay the required fees, appear at the inspection meeting, and get your passport. However, it is not always the case as various reasons can make your passport get rejected. Here are 8 common reasons for rejection of passport application including all the dos and don'ts in the first place.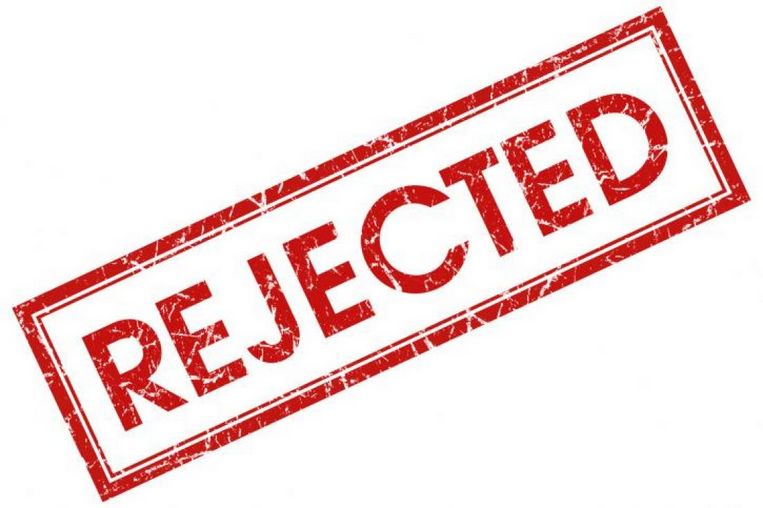 We'll also reflect upon how you can file an appeal online and offline if your passport gets rejected and what to do after appealing. So, without further ado, let's jump right in!
8 Common Reasons for Rejection of Passport Application
From major to minor, there are various reasons why a participant would face a rejection of their passport. Let's explore them!
1. Incomplete Documents
When applying for the passport, an applicant must submit several documents (residential proof, landline or postpaid mobile bill, driving license, etc.). The absence of any required documentation can create obstacles in the approval of the passport application.
In fact, it wouldn't be wrong to say that one of the most common reasons behind the rejection of a passport is missing documents. Therefore, it is recommended to keep a check on all the necessary reports/credentials/documents before applying.
2. Inconsistent Signature 
The signature plays a crucial role in the approval or rejection of a passport application, as unless it is consistent throughout the documents, you'll face the latter situation. The best way is to practice doing your signature freehand before signing the documents, as even such a minor issue can result in your passport rejection.
3. Illegible Copies
Applying for a passport application requires the submission of photocopies of some documents. Many applicants make a mistake here and submit the copies even if they are not fully photocopies, dark, dim, and mainly illegible. You should always double-check if all the details on your photocopied documents are clear and visible to the eye. Otherwise, a passport rejection is expected.
4. Application Charges
Applying for a passport requires paying a fee, and the charges may vary depending on various factors, such as:
Whether you are applying for a normal or tatkal passport.
Whether you are a minor or an adult.
Whether you are applying for a fresh/renewal passport.
It is essential to confirm you pay the required amount along with the passport application as failure in paying the correct application charges can make your passport application get rejected.
To avoid any confusion regarding the application charges, you can calculate the application fee of your passport from the official website of Passport Seva.
5. Criminal History
This is obvious, but wait! Having a criminal history doesn't necessarily mean having a legit corrupt record in your past life. The state can also deny your application if you have obligations against your status or any case concerning you is pending in court. Even being a controversial figure can also result in a passport rejection. It is precisely why a person should be careful in their behavior regarding such delicate matters.
Also, if you do have a criminal history or have been to prison in the past, it is no surprise that your passport application is rejected. The state doesn't want to face any threats after your departure, which is why a criminal record is strictly denied passport access.
6. Unexpected Reasons
As stated above, the state holds the right to reject your passport if you are suspected of any objectionable behavior/act. However, this is not always the case that the state is right. At times when you feel like you're being suspected without any rational reason, you always have the option to appeal for your right.
Also, it is rare to happen, but sometimes the misprinted/illegible documents can distort your name, leading to a misunderstanding of your name for some unwanted criminal. It does sound crazy, but to stay on the safe side, you should always make sure you submit clear, legible document copies! PS, passport issuing is a sensitive process, so better you don't make any kind of mistake to fall into a significant problem later.
7. Late/Overdue Payments
Another reason why your passport may be rejected is late/overdue payments. This means any pending loans, tax, or debts you still haven't paid; also, the credentials/documentation you provide (electricity bills, postpaid mobile bill, etc.) should be clear before you apply for a passport. At the same time, repay any debts of loans that are still overdue to banks or other legal authorities. Once you are debt-free, you can apply again with clear documentation.
8. Police Checks
It is common reasons for rejection of passport application. Police Checks are hard to pass, and you can fall into significant problems if you don't stay cautious beforehand. The police verification process is mandatory for every passport application to ensure that:
the individual resides at the same address listed on the application form
the individual's details listen on the application form are accurate
The failure to prove clarity in any conditions mentioned above would result in passport rejection. However, the conflict between your residential and permanent address can also result because of various reasons. It could be because you are moving/staying between two different regions when application submission.
If so (or any other possible, legit reason), you must make sure to clarify your case before the local police to avoid any mishaps later. The best advice is to try to list your residential address the same as your permanent address in the first place (if possible, of course)!
What to do if Your Passport Application is Rejected?
When your passport is rejected for any reason, you appeal with the solution. For instance, if the error were in your documents (hard to read, too dark, etc.), then you'd submit clean copies along with the appeal.
What Documents are Required for Filing an Appeal?
The following documents are required for an appeal:
A copy of the official notification/PRO's (Regional Passport Officer) speaking order of the decision
Nominee authorization form (if the applicant appoints someone else to represent him/her at the hearing/CPV interaction
Other essential supporting documents for the appeal (if required)
It should be noted that the applicant can only represent someone else on his/her behalf under specific conditions such as
elderly
medically unfit
illiterate applicants
How to Apply for an Appeal?
Online Application
The process to apply for an appeal takes place in three steps:
Online Form Filling
Fee Submission
Document Uploading
Now, let's explore all the steps in further detail!
Step 1: Online Form Filling:
You can file an appeal by following these steps:
Go to the PSP portal.
Log into your account.
On the homepage, click on "Log Appeal."
Select the required passport application to be filed.
Click "log Appeal."
Enter the required details:
Personal Details:

File Number

Your Email ID

Your Mobile Number

Applicant's DOB

The Address for Correspondence

Appeal Description
After entering all the details, double-check them, and select "Submit."
Step 2: Paying Fee
Along with the procedure mentioned above, you also have to pay the appeal fee of Rs. 25/- INR. The details of where you should submit the fee will be mentioned in the form.
Step 3: Upload All Documents
You can upload the required paperwork when the payment has been completed successfully. Once both the online form filling, fee submission, and document uploading are completed, your appeal is filed.
Offline Appealing
The best procedure is to appeal online; however, you can also appeal offline if you are from a non-live Mission/Post or any other location. To file an appeal offline, you'd need to:
Download the appeal form.
Fill in all the details.
Attach all the required documents.
Submit the fee (the details will be mentioned on the form).
Attach the fee receipt.
Send all these documents and the fee receipt to the address given in the offline appeal form.
What to do After Filing an Appeal?
You can track the status of your filed appeal by following these steps:
Go to the PSP portal.
Log in to your account.
On the home screen, click on "View Submitted Appeal(s)."
Select the "Track Appeal Status" link for the filed appeal.
The following procedure takes nearly ten days to verify your details when you file an appeal. Within the ten days, your hearing is scheduled, and the CPO (Chief Passport Officer) issues an appeal decision on the same day when you appear for the hearing. Lastly, if you are dissatisfied with the CPO's decision, you can go to the higher court(s) to present your case against the ruling decisions.
Indian passport holders living abroad, officially known as NRIs, as well as OCI and PIO cardholders can approach SBNRI.com for any sort of online banking, investment, legal and a host of other financial services.For NRI services, including NRI investment in India, NRI account, NRI taxation, etc., you can download SBNRI App from the Google Play Store or App Store. To ask any questions, click on the button below. Also visit our blog and YouTube channel for more details.