Max Life Insurance company is a joint venture of Max Indian Ltd. and Mitsui Sumitomo Insurance Co. Ltd. The company offers tailor-made insurance cum investment plans to Non-Resident Indians (NRIs). Max Life Insurance for NRIs is designed to provide protection to NRIs and their dependents against unforeseen eventualities in life. NRI customers can choose from the extensive range of plans ranging from protection, retirement, child, savings, group and ULIP.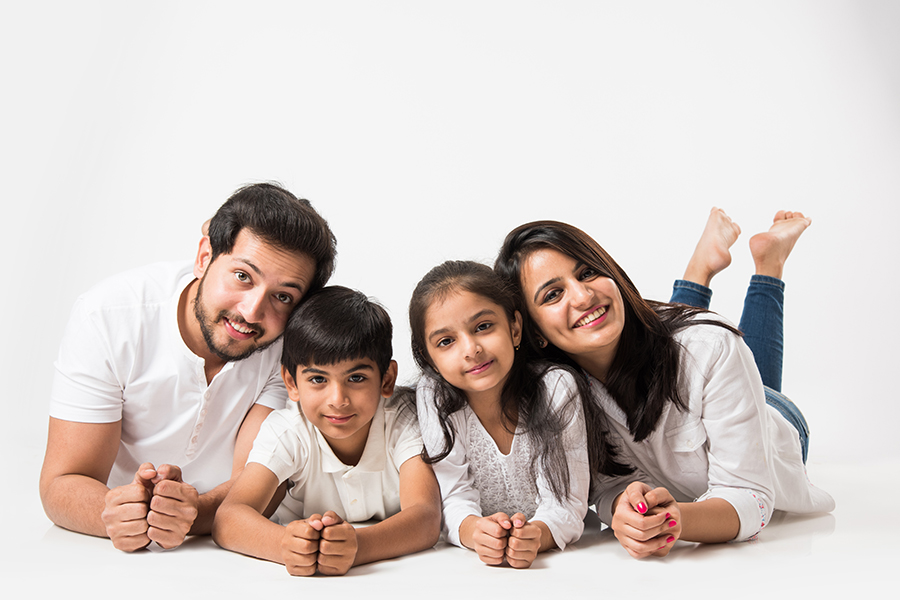 Also Read: Why NRIs need life insurance policy in India?
Why should NRIs choose Max Life Insurance policies?
Max Life Insurance is one of the leading life insurance providers in India that serves resident Indian as well as NRI customers. The company always strives to make life insurance plans more affordable, easy and suitable for customers at every stage of life. Here is why NRIs should choose Max Life Insurance.
It offers one-stop solutions for the insurance needs of customers. 
The company has a claim settlement ratio of 98.74% and is known for transparency. Customers can check every detail related to different policies online. 
The company provides 24×7 customer support to insurance buyers. The company has a hassle-free claim settlement process when the claim is made by the nominee of the policy. 
Flexible premium payment options that allow customers to pay premiums via an NRE or NRO account, or from a foreign bank account.  
Premiums can be renewed. 
Also Read: Term Insurance for NRIs in India: Features & Benefits
Benefits of Max Life Insurance
The company offers a wide range of policies to cater to the requirements of insurance buyers. NRIs can enjoy the following benefits by getting life insurance plans from Max Life.
Death benefits: In case the policyholder dies within the policy tenure, the nominee will receive the death benefits.
Maturity benefits: It offers maturity benefits provided the policy is active till the end of the policy term.
Survival benefits: Policyholders who survive till the end of the policy tenure may enjoy survival benefits.
Bonus: Certain NRI insurance policies offer attractive bonuses.
Online application: NRIs can purchase a policy plan online in an easy and hassle-free way.
Tax benefits: In addition to insurance cover, Max Life Insurance for NRIs also provides the advantage of tax exemption under Section 80C and 10(10D) of Income Tax Act of India.
Types of NRI Insurance policies offered by Max Life
Here are the types of NRI Life Insurance policies offered by Max Life:
Term insurance plans
ULIP plans
Child plans
Savings and Income plans
Max Life term insurance plans for NRIs
Max term insurance plans are comprehensive life insurance plans that offer financial protection to the insured and his/her dependents. Following are the term insurance plans:
Max Life Online Term Plan Basic Life Cover
Max Life Online Term Plan Life Cover + Monthly Income
Max Life Online Term Plan Life Cover + Increasing Monthly Income
Max Life Super Term Plan
Max Life Premium Return Protection Plan
Max Life ULIP plans for NRIs
These insurance cum investment plans offer much-needed flexibility to manage the investment and help to fulfill the goal of wealth creation. Here are the types of Max Life ULIP plans:
Max Life Fast Track Super Plan
Max Life Platinum Wealth Plan
Max Life Child plans for NRIs
With Max Life Child plans, NRIs can accumulate and plan their finances in a way that helps them fulfill their child's dreams and aspirations.
Savings and Income plans
These plans help the policyholders to save systematically and meet their goals by offering comprehensive coverage. Here are the Max Life savings and income plans for NRIs:
Max Life Whole Life Super
Max Life Guaranteed Income Plan
Max Life Gain Premier
Max Life Monthly Income Advantage Plan
Max Life Assured Wealth Plan
Max Life POS Guaranteed Benefit Plan
Eligibility criteria for NRIs
Non-Resident Indian: An Indian citizen holding a valid passport issued by the Government of India and temporarily residing in a foreign country.
PIO (Person of Indian Origin) and OCI (Overseas Citizen of India) cardholders.
Foreign Nationals: A person, who is a citizen of a foreign country but based in India.
How to purchase NRI Life Insurance plans offered by Max Life
NRIs can purchase a plan either online or contact the company's representatives.
Settlement Guidelines for NRIs:
Max Life Insurance shall provide maturity proceeds, death benefits, remittance of bonus, surrender value or claim proceeds to NRIs in INR (Indian Rupee). If the premium is paid in a foreign currency, the remittance will be allowed only in proportion to the premium paid in foreign currency.
Also Read: NRI Life Insurance Policy: Which one to opt?
Living away from India, it is not easy for NRIs to make a decision related to life insurance. At SBNRI, we understand that there are many obstructions faced by NRIs while trying to buy life insurance in India. You can download SBNRI App to connect with our experts and get end-to-end assistance related to an NRI life insurance policy.
You can also click on the button below to ask any questions. Visit our blog and YouTube Channel for more details.
FAQs
How to surrender a Max Life Insurance policy?
You need to submit a surrender form along with the reasons for surrendering and below-mentioned documents at the nearest branch of Max Life Insurance. 
– A canceled cheque that has the account number and name of the policyholder on it. 
– Original documents of the policy. 
– Any ID proof such as Aadhaar card, PAN card, voter's ID card or driving license. 
– Contact details of the policyholder. 
– NRE bank statement that reflects any premiums paid through the NRE account. 
How to check the status of an insurance policy online?
You can check the status of Max Life Insurance policy through any of the below mentioned methods: 
Online:
– Log on to the official website of Max Life Insurance. 
– Find the 'Customer Service' tab and click on it.
– Click the 'View Policy Details' option from the drop-down menu. 
– Enter your name, phone number or policy number along with the date of birth on a page.
– Click the Submit button to view the status of the policy.
Other methods
– By email
– By call
– SMS services
– Visit the nearest branch of Max Life
Can I apply for a Max Life Insurance policy online?
Yes, you can apply for a Max Life Insurance policy online.
Can I change the mode of premium payment?
If the policy is active, after the anniversary of the policy, mode of the premium payment can be changed. Sign the form for the same and send it to the insurance company. 
Is it possible to cancel insurance plans post registration?
You can easily cancel the policy. You will have to write a letter to the nearby branch of Max Life Insurance.