India is one of the fastest growing major economies in the world. India also has one of the largest number communities of entrepreneurs and next-gen start-ups, significantly contributing to sustainable growth of the country. Non-Resident Indians (NRIs) can also participate in the growth of the country through a variety of investment options and meet their life goals. Insurance for NRIs in India is one of the investment options that is gaining popularity because of good returns and other benefits. There are several insurance plans designed to fulfill the needs of NRIs, for example, Bajaj Allianz Life Insurance Plans for NRIs.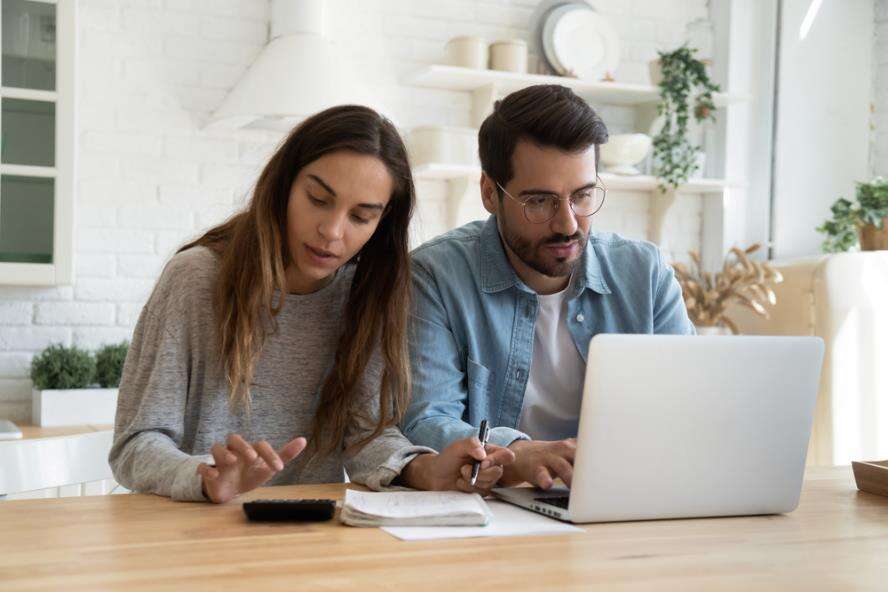 Also Read: NRI Health Insurance: The Ultimate Guide 2021
Bajaj Allianz Life Insurance Plans for NRIs
Bajaj Allianz NRI insurance plans are comprehensive life insurance policies which also provide attractive returns on investment. Here are different types of Bajaj Allianz life insurance plans for NRIs.
1. Investment plans
Bajaj Allianz Life Insurance offers a wide range of investment plans for NRIs looking for a life insurance policy. The sum assured payable on death is lower than regular term insurance plans. However, other benefits like the amount of return on investments on maturity and other benefits make these plans attractive propositions.
Future Gain – Regular Premium: This ULIP (Unit Linked Insurance Product) is comprehensive life insurance for NRIs with death and maturity benefits. Investors are allowed the flexibility to choose between 2 investment portfolios and 7 bonds based on their requirements. They can also alter the premium payment frequency, make partial withdrawals and take out their maturity benefits in installments.
Fortune Gain – Single Premium: NRIs can mobilize their savings to work for them and secure their family financially against all unforeseen events. This is one of the best ULIPs for NRIs. Some of the attractive benefits include options of partial withdrawal, maturity benefits in instalments. Death benefits are as good as most term plans in the market.
Invest Assure – Limited Premium Plan: This plan comes with a slew of benefits that make it flexible, including attractive rates for female NRIs, two sum assured options, bonuses, and rebates on high sum assured. Death benefits provide protection to your dependents in your absence, and benefits on maturity and surrender give you satisfaction and peace of mind.
2. Term insurance plans for NRIs
Term insurance plans for NRIs are pure insurance coverage plans that offer a huge amount as a death benefit. Term insurance plans are greatly helpful to the family members of a policyholder in case of his/ her unfortunate death. However, term insurance plans don't have benefits such as regular pay-outs, maturity benefits, etc.
Bajaj Allianz iSecure Term Plan
This term insurance plan offered by Bajaj Allianz has flexible and affordable premium options, offers tax benefits on premiums paid and death benefit, and there's no limit on the maximum sum assured. It also offers preferred rates on premiums if you live a healthy lifestyle. You can also include a spouse at a future date under the same policy.
3. Whole life
A term insurance plan offers a security cover to your family, but they come with an age limit. Bajaj Allianz Whole life plan offers income and insurance coverage throughout your long life.
Bajaj Allianz Lifelong Assure
Bajaj Allianz Lifelong term plan is a whole life term insurance plan that also provides accidental death cover and accelerated critical illness cover plus waiver of premium benefit, depending on the coverage option selected by you. Other benefits include life cover till you turn 100 years, attractive assured rebate and choice of premium payment terms.
4. Retirement plan
Bajaj Allianz's retirement plan for NRIs promises a regular income during their post-retirement years. Comprehensive life insurance coverage and guaranteed vesting benefits are offered until your retirement approaches.
Bajaj Allianz Retire Rich Plan
Each working individual has retirement goals and a list of things to do once retirement comes up. Some wish to travel, while others dream of buying a farm away from the hectic city life or want to start a new business. Bajaj Allianz Retire Rich Plan helps you invest and achieve your post-retirement goals. NRIs can pay a regular or limited or single premium. The maximum entry age is 55 years. This ULIP helps you leverage the advantage of investing in a market-linked fund, creating a corpus which you can utilize after retirement.
Also Read: Term Insurance for NRIs in India
At SBNRI, we understand that there are many obstructions faced by NRIs while trying to buy life insurance in India. You can download SBNRI App to connect with our experts and get end-to-end assistance related to Bajaj Allianz Life Insurance Plans for NRIs.
You can also click on the button below to ask any questions. Visit our blog and YouTube Channel for more details.
FAQs
Can NRI claim tax exemptions by investing in an insurance product?
As per the Income Tax Act 1961, certain benefits are given to NRIs on the income earned in India. Tax benefits can be availed under Section 80C and 80D of the Income Tax Act. Tax benefit on proceed can be availed under Section 10(10D). 
Can NRIs pay the premium in foreign currency?
The policy premium can be paid in Indian currency (INR) equivalent to foreign currency. You can remit money electronically from your foreign bank account through SWIFT in Bajaj Allianz's account. 
Can NRIs purchase an insurance policy online?
Yes, you can buy Bajaj Allianz Life Insurance plans online by following to the below-mentioned rules:
– Fill the proposal form online.
– Upload the scanned copy of the passport as your age and ID proof.
You need to provide the following documents to complete the KYC process:
– A recent photograph
– Residence proof in India and overseas proof
– Income proof as per the list attached in the online application
– PAN card/ Form 60 (for income earned in India)
– OCI/ PIO card, in case of a permanent overseas citizen
– Foreign Residency Supplementary Questionnaire 
What are the premium payment modes for NRI customers?
NRI customers can pay their premium through:
– Netbanking 
– Credit card (domestic & international)
– Debit card 
-Mobile wallets
-UPI (Google Pay, Amazon Pay, PhonePe, PayTm, BHIM)
You can also register for the auto pay options for premium payments in the 'future:
– Online mandate
– Credit Card Standing Instructions (CCSI)
– National Automated Clearing House (NACH)