Life insurance is one of the finest investment options for NRIs to stay protected and secure the future of their loved ones. ICICI Prudential Life Insurance has a variety of life insurance products to suit all needs of NRI customers, be it your retirement plan, funding for your child's education or other life goals. With ICICI Prudential Life Insurance for NRIs, you can choose from a host of plans offering pure protection (Term plans), protection and savings (ULIP and traditional savings/ money back plans), retirement plans and other solutions tailored for your specific needs.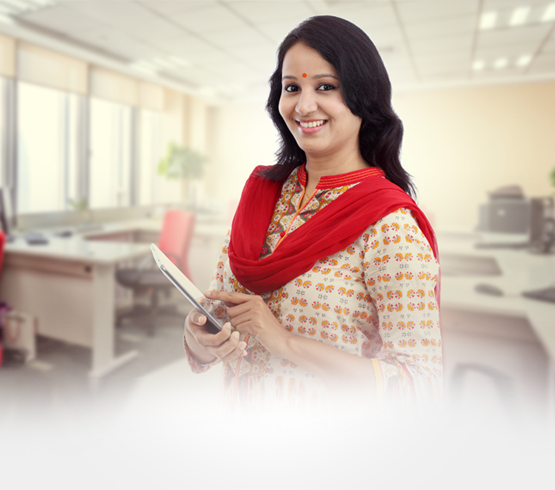 Also Read: Why NRIs need life insurance policy in India?
ICICI Prudential Life Insurance for NRIs
ICICI offers a variety of NRI life insurance plans as outlined below:
Term plans
A term plan is the simplest and cheapest way for the protection of a policyholder and his/her family. ICICI term plans provide lifelong security and peace of mind and can be customized in the way you wish. ICICI offers only one term plan under its umbrella.
ICICI Pru iProtect Smart: ICICI Pru iProtect Smart is an award winning term plan that provides complete financial protection for the policyholder as well as his/ her family. The plan comes with a wide range of optional benefits that you can select depending on your needs.
Protection for you: High life cover at affordable costs for the financial security of your dreams.
Accidental death cover (optional): It provides an additional payout to your loved ones, in case of your unfortunate demise as a result of an accident.
Protection against disability ++: Your policy will continue without you having to pay any premiums if you suffer a permanent disability due to an accident.
Pay for limited period: You have the flexibility to pay for a shorter period, say 5 years, 7 years, or 10 years, for the full policy term.
100% Payout (Terminal Illness)++: Individuals diagnosed with a terminal illness will get the complete sum assured as they selected the payout option.
Also Read: Term Insurance for NRIs in India: Features & Benefits
Protection plus savings plan
ICICI protection plus savings plans are designed to help you grow your wealth over time and also provide life cover simultaneously. ICICI Life Insurance offers both Unit Linked and traditional savings plans under this scheme.
ICICI Pru ULIP Plans
These unit linked plans help NRIs in managing their savings as per their risk tolerance. These plans not only provide you with a choice for your savings but also protect you against uncertainties of life.
ICICI Pru Guaranteed Wealth Protector: It is an ideal plan for investors who are looking for high returns through investments in equity.
ICICI Pru Wealth Builder II: This savings cum protection plan has multiple investment options designed to multiply your wealth and secure your family.
ICICI Pru Smart Life: This life insurance plan comes with a feature which helps the wealth grow even after the death of a policyholder.
ICICI Pru Elite Wealth II: It is a savings and protection oriented unit linked insurance plan. Exclusively designed for people with high tastes, it offers great investment options and protection for the family.
ICICI Pru Elite Life II: Designed for individuals with high net worth, this plan offers multiple options for investments related to premium payment, investment horizon and fund choice. It is ideal for investors who wish to have a future without financial problems.
Also Read: SBI Life Insurance for NRIs: Features & Benefits
ICICI Prudential Life Insurance traditional savings plans
ICICI Pru Cash Advantage: This plan offers investors a guaranteed income for 10 years, with liquidity options for any financial obligations they might encounter.
ICICI Pru Savings Suraksha: This is a savings and protection oriented plan. Flexibility to choose premium payment preference based on one's needs and life cover that provides coverage for the entire policy make this plan ideal for people who want to fulfill the dreams of their family.
ICICI Pru pension plans
ICICI Prudential Life Insurance pension plans ensure that in your retirement phase you get the best of the hard work you put in throughout your life.
ICICI Pru Easy Retirement: This plan helps build a retirement corpus as per the individual's risk tolerance. Assured benefits, the chance to enhance retirement amount and tax benefits on premiums paid make this plan worth purchasing for individuals who wish to enjoy peaceful retirement without worrying about finances.
ICICI Pru Immediate Annuity: It is a non-participating retirement plan which helps you earn income even post retirement by paying a lump-sum payment at the time of retirement.
How to purchase ICICI Prudential Life Insurance for NRIs
ICICI Prudential Life Insurance plans are offered to residents as well as NRI customers. However, NRI life insurance is offered only in certain countries, hence you should confirm whether it is available in your country of residence. If eligible, you need to fill up certain forms and pay the premium to participate in the protection programs.
Living away from India, it is not easy for NRIs to make a decision related to life insurance. At SBNRI, we understand that there are many obstructions faced by NRIs while trying to buy life insurance in India. You can download SBNRI App to connect with our experts and get end-to-end assistance related to the ICICI Prudential Life Insurance for NRIs.
You can also click on the button below to ask any questions. Visit our blog and YouTube Channel for more details.
FAQs
Can NRIs purchase life insurance plans in India?
Yes, NRIs can purchase life insurance in India. Any person of Indian origin can invest in life insurance policies, regardless of whether they are Non-Resident Indians or residents. 
What are the requirements for NRIs to buy life insurance?
NRIs need to meet similar requirements as resident Indians. They need to submit a copy of their age proof, identity proof, address proof, passport, medical history, income proof etc. for KYC purposes. If you submit the valid Form 10F and Tax Residency Certificate (TRC), there will be no deduction of Tax at Source (TDS). 
How can I make premium payments?
There are many methods for NRIs to make payments of their life insurance policy premiums. You can either pay the premiums using your regular bank's debit or credit card in the currency of the country of your current residence. Alternatively, NRIs can also pay through their NRE (Non-Resident External) and NRO (Non-Resident Ordinary) accounts. 
Is there any tax benefit for NRIs who invest in life insurance policies in India?
Yes, NRIs can claim deduction up to Rs. 1,50,000 per annum for the premium paid towards their insurance policy under Section 80C of the Income Tax Act, 1961. 
What is the sum assured for NRI term insurance plans?
The sum assured for NRI term plans varies based on your requirements. However, NRIs can get a sum assured of up to Rs. 2 crore with ICICI Prudential Life Insurance.