One of the fastest growing major economies in the world, India remains an attractive investment destination for NRIs. Regulations regarding foreign and NRI investments have been relaxed over the years, facilitating easier cash inflow. NRIs can invest in listed shares in the stock market, ETFs, mutual funds, debentures, NCDs, etc., provided they adhere to the Foreign Exchange Management Act (FEMA) regulations. But can NRIs invest in unlisted companies in India?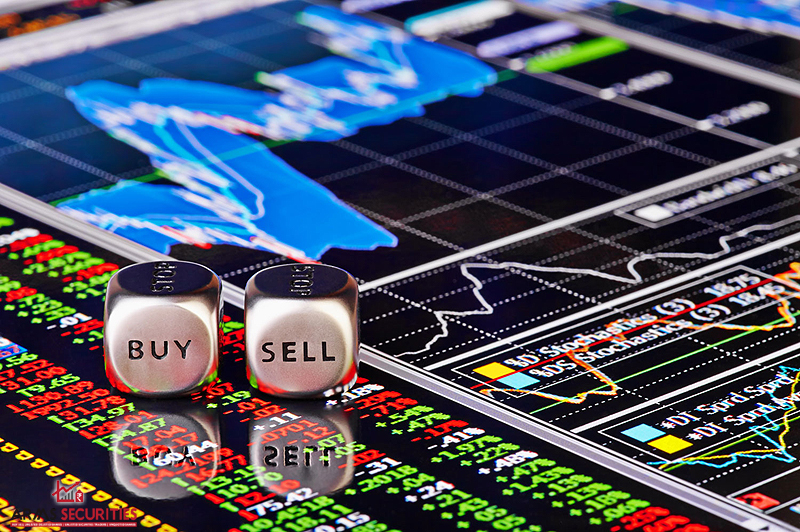 The simple answer is yes. NRIs can invest in unlisted shares in India. Unlisted shares usually offer impressive returns but are less regulated. To understand NRI investment in unlisted companies, let's first understand what unlisted shares are.
What is an Unlisted Share?
Unlisted shares are securities or financial instruments that are not listed in the stock market. Unlisted shares are traded on over-the-counter (OTC) markets and therefore also known as OTC securities. Typically smaller or newer firms choose not to trade on any public stock exchanges because either they don't meet certain requirements such as market capitalization, listing fee, etc.
One of the main reasons investors buy unlisted shares is attractive returns. Companies sell these shares at discounted price to tempt investors.
How can NRIs Invest in Unlisted Companies?
Non-Resident Indians need to follow Foreign Exchange Management Act (FEMA) guidelines to invest in unlisted companies in India. Following are some of the popular ways in which NRIs can invest in unlisted companies in India.
Pre-IPO Investment
A private company which is currently not listed but may get listed in the future is known as a pre-IPO company. You can invest in such pre-IPO companies without involvement of the exchange houses. The shares will be deposited in your NRI Demat account even through the trade is off-record. In pre-IPO markets, investors and traders buy and sell shares of a company before it gets listed in stock exchanges.  
You can buy unlisted shares through intermediaries like investment firms that facilitate the trade of unlisted shares. These shares may get listed anytime and you can make profit by selling them. However, you are not allowed to sell them before 6 months from the date of listing.
To avoid the risk of losing the capital, it is important you find a trusted intermediary who can help you close the transaction.
We have 100+ companies on our app for Pre-IPO investment, with the best market price to suit varied investment needs and goals of NRI customers. Download the SBNRI app now.
Investment in Startups
Investing in unlisted startups that have the potential for exponential growth can be an attractive proposition for NRI investors. It is riskier to invest in startups but if they become successful, the investors who took a risky bet can make very high profits from 100% to 1000%.
Buying ESOPs Directly from Employees
This is also a way of buying shares of unlisted companies in India. NRIs can also buy ESOPs (Employee Stock Ownership Plans). Some investment brokers in India can connect you with employees of various companies who wish to sell their shares at a set price.
Invest in PMS Schemes of Unlisted Shares
Portfolio Management System or PMS schemes are managed by professional fund managers based on the market trend to maximize investors' net returns. NRIs can invest through PMS schemes of unlisted shares. This is a much safer way of investing in unlisted companies because:
You diversify your portfolio across asset classes and minimize risk
The portfolio manager actively ads and delists stocks based on their performance
Purchase from promoters of the company
Usually promoters have a stake in the company and they can sell their shares to a select group of qualified individual investors through private placement. NRIs can directly buy unlisted shares from promoters of the company.
Through Crowdfunding Platform
Usually, crowdfunding allows a large community of investors to come together and fund small businesses for a stake in their unlisted shares. A group of investors put money into startups in exchange for shares.
Risk of Investing in Unlisted Shares
While investing in unlisted shares can provide you with a lot of benefits, such investments come with a great deal of risk. The following are associated risks:
Loss of capital
Liquidity risk
Lock-in period
Risk of dividends
Risk of dilution
Since there are many risks associated with investing in unlisted shares, you must find a trusted intermediary that primarily focuses on NRI investment in India and can help you successfully execute the transaction and reduce the risk of capital loss.
Unlisted shares are securities that belong to a company that does not trade publicly on the stock market. Unlisted shares are available in the form of common stocks, corporate bonds, penny stocks, government securities, and derivative products. NRIs who wish to invest in unlisted shares in India need a PAN card, NRI Demat account among other documents.
To ask any question related to NRI investment in India, you can schedule a call by clicking the button below or download SBNRI App from the Google Play Store or App Store. You can also use the SBNRI app for investment in stock market/ mutual funds, NPS, Fixed Deposit, Pre-IPO, Asset Finance, Commercial Real Estate, Indian Startups Funds, NRI account opening, etc. To ask any questions, click on the button below. Also, visit our blog and YouTube channel for more details.