Living away from their country makes NRIs more concerned about their loved ones back in India. This is the reason they look for health insurance plans for their parents living in India. However, the question 'Can NRIs buy health insurance for their parents in India?' is still a common query and has gained relevance especially because of the Covid-19 outbreak. The simple answer is 'yes', NRIs can buy a mediclaim policy for their parents in India. The health insurance plans not only allow your parents to access the latest healthcare facilities but also protect them from hospital expenses.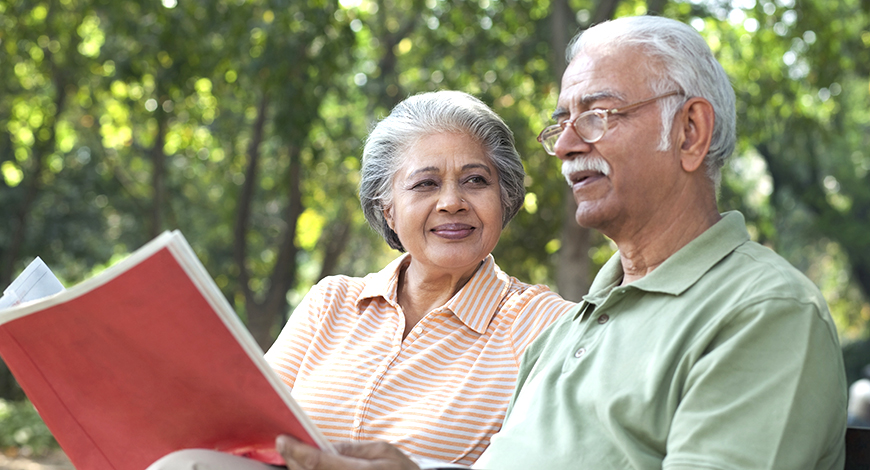 Also Read: NRI Life Insurance Policy: Which one to opt?
Importance of health insurance for parents of NRIs
As an NRI, if your parents are living in India, you must buy a suitable insurance policy to protect the health of your parents. Your elderly parents can be susceptible to a variety of diseases, including critical illness. You can purchase an NRI health insurance plan that caters to the specific requirements of your parents. To have a sound health insurance portfolio for your parents, you can choose different plans for them, such as senior citizen health plan, critical illness plan, etc.
Right health insurance for parents
NRIs can buy individual health insurance for their parents. They can also choose a family health insurance plan and add the name of their dependent parents to the policy. If parents are elderly, it is advisable to select health policies customized for senior citizens. To choose a policy for their parents, NRIs can zero in on health policies for specific requirements, including critical illness policy, personal accident insurance, etc. (available as individual and family floater health plans).
How can NRI buy health insurance for their parents?
Here are the tips to buy health insurance for your parents
Choose a policy with top benefits
If you are planning to buy a mediclaim policy to provide coverage to your parents, select a plan which provides comprehensive coverage with essential features. Get a health insurance policy that offers the following benefits:
Access to alternative treatment
Coverage for daycare treatments
Cashless hospitalization at network healthcare centers
Daycare treatment coverage
Provisions for diagnostic and OPD cover
In-built travel assistance
Pre and post-hospitalization cost coverage
International coverage
High-value sum assured
Check the inclusions and exclusions
When looking for a health insurance plan for your parents, read the checklist of treatments covered in the policy along with the treatments excluded from the policy. If you are buying a critical illness policy, look at the list of critical diseases being covered. The policy must cover major critical health conditions, including cancer, loss of speech, deafness, major organ transplant, critical liver/ lung disease, kidney failure, coma, stroke paralysis, open-heart surgery, open heart CABG, and so on. These days insurance companies are also providing plans that cover corona treatment, such as coverage for Covid-19 hospitalization expenses, home treatment expenses, AYUSH cover and coverage for comorbidities.
Look for restriction in age limit
Before buying a health insurance policy for your parents, look at the restrictions in the age limit, both for renewals and enrollment. There are policies that offer twin features of no restrictions on entry age and assured renewability for life.
Look at the waiting period
If you know the waiting period clause, then you would be in a better position to make a decision. In most cases, the insurer will not accept any claim arising from pre-existing illnesses or specific illnesses during the waiting period. It ranges between 24 to 48 months, depending on the insurance company and the plan you choose.
You will be able to make a claim when this period is over. Hence, you must compare and choose a plan that has a minimum waiting period to ensure you will be able to claim the benefits in case of a health emergency.
If your parents are suffering from pre-existing diseases, select a plan that comes with a minimum waiting period.
Documents required for buying mediclaim policy for NRI
To buy a health insurance policy for parents, you need to submit a filled health insurance application form along with proof of Indian citizenship and income proof. You may have to submit documents like your Income Tax Returns (ITRs).
At SBNRI, we understand that there are many obstacles faced by NRIs while trying to buy health insurance in India. You can download SBNRI App to connect with our experts and get end-to-end assistance related to insurance policies for NRIs.
You can also click on the button below to ask any questions. Visit our blog and YouTube Channel for more details.
Conclusion
NRIs can easily buy medical insurance in India to provide their parents with adequate health coverage. For making premium payments for your parent's health insurance policy, you will also receive tax benefits on your taxable income in India. While looking for the best health insurance plan, always select a trusted and reliable insurance provider. 
FAQs
Which is the best health insurance for parents?
Different insurance companies offer several health insurance plans that NRIs can consider to cover unforeseen medical expenses. A good health insurance plan for parents is which covers critical illness, pre-existing diseases, cashless hospitalization, organ donor transplantation, etc.  

Are there any tax benefits on health insurance to parents?
Yes, premium paid for health insurance for parents above the age of 60 years gives tax benefits up to Rs. 50,000.