A non-resident Indian (NRI) can now more easily buy a property in India due to new real estate rules. When an NRI looks to invest in a property in India, he must bear a few things in mind before he starts looking for properties. As location is the most important factor while investing in a commercial property, you must find out the best cities to purchase commercial property in India. When you have an Indian Passport, prior permission is not required for you to make a property investment in India. The Reserve Bank of India has made the rules simple in order to attract more investment. The rules under the Foreign Exchange Management Act (FEMA) govern real estate transactions. No restriction exists on the number of properties that an NRI can invest in. An NRI can buy as many residential or commercial properties in India as they would like to. But foreign investment is restricted regarding agricultural land plantation property or a farmhouse. An NRI can have them only when such properties are inherited by them or gifted to them. When you are investing in commercial property, it is supposed that you are doing it for the sole aim of getting a higher return on investment with the generation of an income for you. So, you should make sure it gets you at best 10-12% of the return. The real estate market is varied in India in comparison with that outside. Therefore, one of the most important aspects to consider while deciding on a real estate investment is the location as it turns into profits. When you make an investment, it is very vital that you look into the location to ensure whether the area is likely to economic development. As you invest in real estate, it is also very significant that you make sure you have access to basic amenities including public transportation. You should also examine the infrastructural developments in a region to ascertain whether the acquisition is worth the money used up on it. Let us explore some of the top locations in India to invest in. Where to invest in commercial property in India for an NRI? The question of where to invest is as important as why to invest. You must make out where you would get the highest return on the property you are going to invest in. Listed below are the 5 best cities to buy commercial property in India for NRI:
Mumbai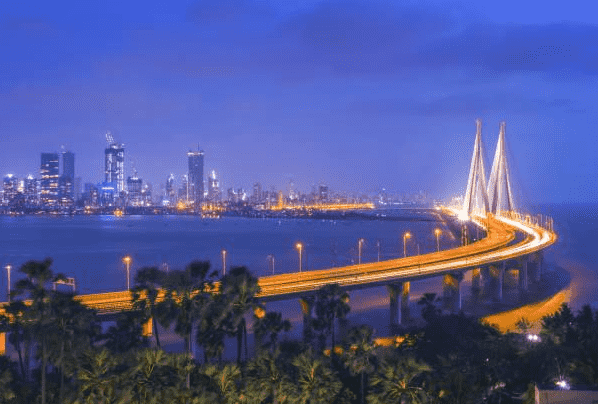 Mumbai is one of the most important cities in India and it is always expanding due to the high inflow of people eager to make the city their home. Over the last few years, Mumbai has been considered one of the major regions for real estate investment even though Mumbai is one of the costliest cities to invest in real estate.
This is due to the fact that it is the financial capital and boasts the soundest economic development in the whole of India. The Mumbai Metropolitan Region (MMR) has been known as one of the foremost draws by investors as it is one of the key contributors to India's overall GDP.
Features like the multiple metro links and Mumbai Trans Harbour Link have further fascinated financiers to invest in Mumbai. The developers and builders are also inviting purchasers to invest as they are offering huge discounts on the properties. The discounts combined with the stamp duty decline granted by the Maharashtra government have strongly aroused consumer sentiment.
The MMR region is also extremely appealing because of the employment opportunities available in the area. You would never feel bored here. The healthcare and commercial progress in the city is also an alluring point in its favor.
Chennai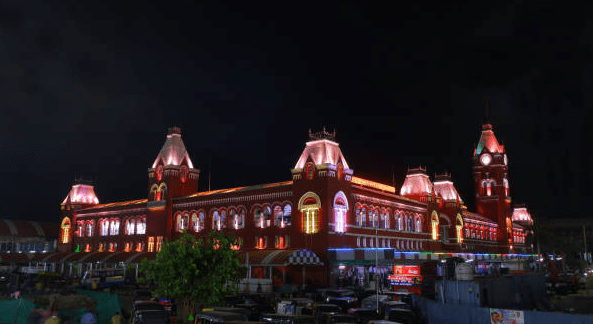 Chennai is one of the famous cities in India to invest in real estate as it has low-interest rates and the city's eminent developers make different reduced offers. The city is plentiful in skilled and well-informed builders who go as well to make each project exceptional.
Excellent connectivity, infrastructure, commercial and industrial growth, and access to quality education, healthcare, and spare time amenities, have been some of the chief fascinations of Chennai. Other key projects to further improve the connectivity in Chennai embraces the IT Expressway project in Thuraipakkam, together with the Thoraipakkam Pallavaram Radial road project.
The IT and automobile sectors have guided commercial investments in Chennai. Some of the well-known companies in Chennai comprise Flextronics, Saint Gobain, FL Smidth, Nissan, Michelin, and Renault. Because of the rise in the student and working population, Chennai has seen growth in its residential sector as it now provides a broad variety of properties for investment.
Bangalore
Bangalore is one of the best locations for both commercial and residential investments. The requirement for real estate investments in Bangalore is vastly reliant on its IT sector, which creates huge employment openings. Electronic City, Yelahanka, Hebbal, etc. are some of the best places for investing in Bangalore.
Some of the important commercial performers of Bangalore comprise Dell, Aegis, Infosys, Wipro, Hewlett-Packard, Accenture, Tata Consultancy Services, and Tech Mahindra. As a result, people from various parts of India migrate to Bangalore in quest of better work and culminate in settling in Bangalore because of features like security, nightlife, quality education and healthcare, and other amusement services.
The Silicon Valley of India is an exceedingly striking place for your property investment. The real estate sector here has stayed untouched even though there is a lull in the market and it is constantly developing. There are parts with affordable housing for the reasonable and mid-income sectors accessible in the peripheries of the city in what is known as Neo Bengaluru. They provide good deals at inexpensive prices.
A city of gardens, breweries, and emerging start-ups, Bengaluru is a crucial real estate investment center. With most key international businesses, manufacturing sectors, and hotel groups establishing shops in Bangalore, real estate requirement has amplified greatly and the prices seem to agree with the requirement. Neighborhoods like Bellandur, HSR Layout, Koramangala, MG Road, and Indiranagar are very much preferred.
Pune
Pune is developing to be a dynamo of technology, infrastructure, connectivity, and many other businesses. Right now, Pune adds to the state's GDP by a big margin of 13%. It is also considered one of the top cities to invest in real estate because of the very substantial returns on investment. With a considerable growth of 75% in real estate in Pune for the year 2021, professionals believe the same can be projected in the year 2022.
Educational institutions such as Symbiosis Institute of Media and Communications, Dr. DY Patil Vidyapeeth, and Savitribai Phule University head for quality higher education in the city. Top-class medical services are offered at hospitals such as Ruby Hall Hospital, King Edward Memorial Hospital, Aditya Birla Hospital, Deenanath Mangeshkar Hospital, Jehangir hospital, etc.
Kolkata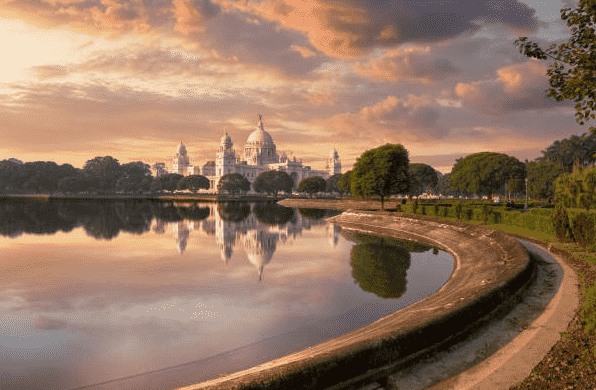 Famous for its delectable curries, mouth-watering snacks, and lip-smacking sweets, Kolkata is also developing into the safest and most cost-effective real estate investment center. As the city is developing, so is its infrastructure. The costs in the city are pretty low in comparison with other metropolitan cities in India, making Kolkata a breeding ground for new infrastructure projects and high-volume real estate sales.
You can also click on the button below for more information. Visit our blog and YouTube Channel for more details.