In the U.S, raucous celebrations, pyrotechnics, regional customs, and great performances usher in the new year. It's a relatively simple night to have a happy new year. Being organized and having a solid strategy will allow you to enjoy the evening and have fun. Consider utilizing some of these New Year's resolutions for the new year if you want to enjoy yourself at your celebration.
Here are some of the most significate US cities to celebrate the new year if you want to travel to more exciting locations.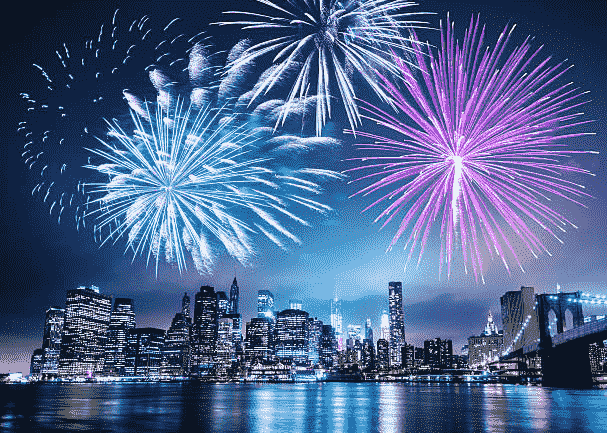 Best Cities to Visit in The USA For New Year Celebration
Dallas, Texas
Where should Americans travel to celebrate new year's 2023? Dallas is the initial response. Around Dallas-Fort Worth, there are fantastic New Year's Eve parties where night owls may dance, countdown to midnight, and watch breath taking fireworks. In the Big D, you always have fun, and New Year's Eve is no exception. At 12:30 pm, the midnight centre countdown celebrations in Victory Park begin with music and fireworks.
Chicago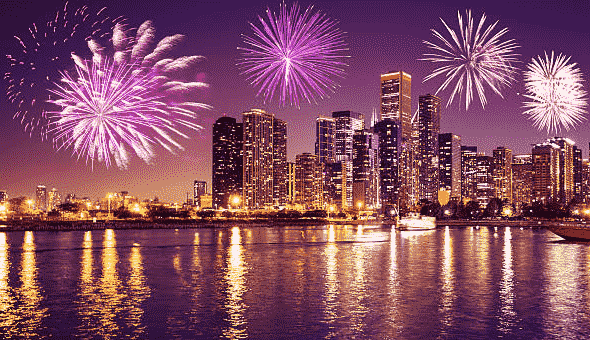 Several of the best hotels in Chicago prepare special New Year's Eve packages to ensure that a vacation to the shores of Lake Michigan is a popular choice for travellers.
Superstar D.J. frequents Chicago House dance music clubs, while jazz and blues are performed live in regional theatres. The finest way to see the fireworks launched from Navy Pier's rides and attractions is from a dinner cruise on Lake Michigan.
Families are welcome to hang out during the day for lunch at the Chicago Children's Museum for their yearly events. Chicago will be the ideal location for celebrate new year in 2023.
Orlando
It's hardly surprising that visitors chose Orlando for their New Year's Eve getaway, given that it enjoys year-round sunshine and is one of the world's entertainment capitals. Families come to The Disney World at Walt Disney World for one of the world's biggest New Year's festivities to enjoy parades, light shows, and celebrities at a glittering festival.
Visit a theme park to celebrate with your family's favourite characters and view beautiful fireworks at midnight—alternatively, party all night in a chic pub or a chic nightclub.
Denver
To start the new year with Denver's Rocky Mountains as a backdrop, Denver travellers traveling in a different direction decide to fly to Mile High City in the winter. Stay fit and make a trip to the nearby Winter Park ski resort during your stay in the city. This resort has over 3,000 acres to explore and boasts stunning vistas.
Los Angeles, California
Without including the City of Angels, our list of the most incredible places to spend New Year's Eve in the United States would be incomplete.
First, everyone knows that Los Angeles is home to several wealthy individuals who host expensive parties.
Los Angeles is probably where you'll find one of the best New Year's parties in the USA.
The events are typically held in top-notch venues and include fantastic music, epic food, and epic beverages. For instance, the city's numerous rooftop clubs, eateries, and bars open their doors for spectacular New Year's Eve celebrations with breath-taking views of the city's lights.
Miami, Florida
If those, as mentioned earlier, the most significant places for New Year's in the USA are still not enough, Miami never disappoints.
Miami is well known for a variety of things, including its beautiful settings, art exhibits, and turquoise views.
And on New Year's Eve, these numerous activities attract some of the hippest crowds in the nation. For instance, Doja Cat and Alesso performed beautifully on stage at Fontainebleau Miami Beach in 2022.
Las Vegas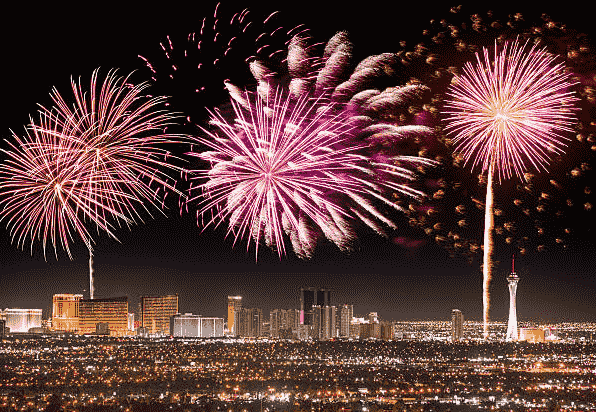 If there were ever a night in Las Vegas to have a party, it would be New Year's Eve. While casinos and hotels do not cut corners to provide their customers with fantastic entertainment, Star Entertainment's offerings are unrivalled.
The street is closed to traffic, and over 300,000 people are for a massive neon-lit party. The casinos start their fireworks display around midnight, a riot of color and sound. Maroon 5, Bruno Mars, Britney Spears, Celine Dion, and other performers take the stage in Las Vegas at the same time that substantial nightclub celebrations go on until dawn.
Georgia's Atlanta
Atlanta's peach fall is comparable to New York City's Times Square ball fall, although on a lesser scale. The downtown Atlanta subway's 362-pound peach leaves for the entertainment and business district at midnight. Before midnight, there are live performances by well-known musicians, artists, D.J.s, and local food and drinks.
The entrance is free. Other significant events take place in Atlanta on a lesser scale, such as the Chick-Fil-A Peach Bowl football game at noon and gatherings like the Buckhead NYE Block Party and Bungalow Ball.
Honolulu, Hawaii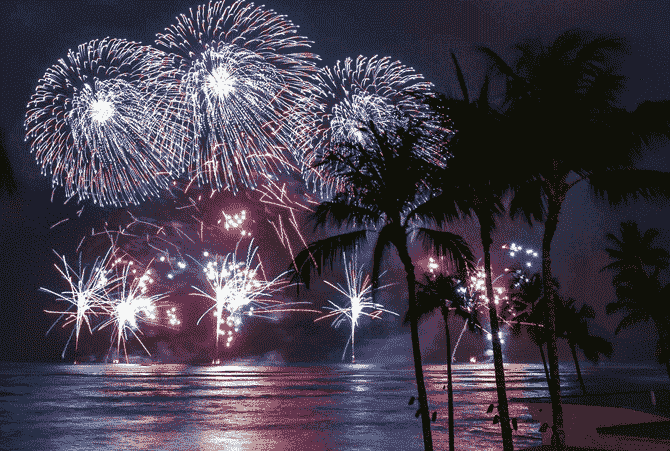 Want to turn your New Year's Eve celebrations into a vacation? Honolulu draws visitors worldwide due to its breath-taking landscape, panoramic ocean vistas, and warm climate.
This popular New Year's getaway has the sea, the surf, and the beach. You'll be in a small piece of heaven if you book a room at a stunning hotel or a beachfront Airbnb. Most hotels in Honolulu have spectacular New Year's Eve meals that include fireworks displays, local music, and dance.
The best aspect is that you may start your new year by jumping into a gorgeously refreshing ocean when you awaken on January 1.
DC, Washington
Washington, D.C., is one of the best us cities to celebrate the new year and last place on this list of the USA's most remarkable places to visit for New Year's.
Our government seat has many beautiful ways to ring in the new year. Try one of Washington's pub crawls if you're seeking patriotic excitement; they'll take you through some of the city's most historic locations for a night to remember.
For fantastic fireworks display at midnight, join the crowd on the National Mall, or organize a group and go bar hopping through Dupont Circle or Adams Morgan.
Conclusion
In the USA, there is a long-standing custom of having a good time and wearing glittery attire on New Year's Eve.
This list of the most significant US cities to celebrate your New Year in the USA was created to provide some variety (for those searching for a party and those looking for a family vacation) and a guaranteed great time.
Live your best life as the clock strikes midnight to ring in the New Year style and on the right foot.
You can also click on the button below for more information. Visit our blog and YouTube Channel for more details.
Which American cities are the most favored for New Year's Eve?
New York City, Las Vegas, and Miami are the top three American cities to celebrate New Year's Eve.
Where is the biggest celebration on New Year's Eve?
Las Vegas, Nevada, hosts the country's largest New Year's Eve celebration. This celebration is planned on The Strip and includes culinary establishments, live performances, and fireworks.
What places are suitable for families to spend New Year's Eve?
For New Year's Eve in the US, several family-friendly vacation spots are Walt Disney World in Florida, Honolulu in Hawaii, and San Antonio in Texas