The pandemic has changed so much around the world. What shouldn't change are your NRI Finance Habits to make sure that your NRI Financial Planning stays on track. In this article, we will explore the top 3 NRI Finance Habits that they must carry forward from this pandemic era.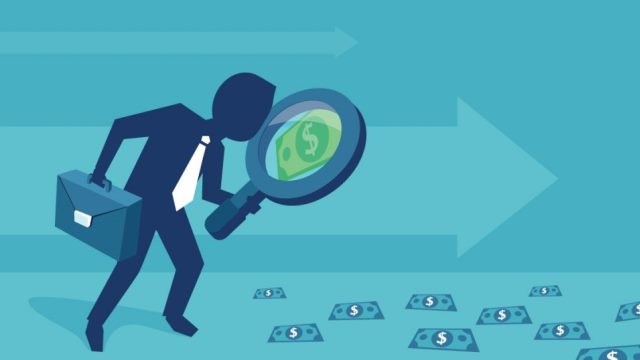 NRI Financial Planning
NRI Financial Planning is one of the most vital elements for a Non-Resident Indian. It involves your NRI Banking, Investments in India and abroad, Taxation, Insurance, Emergency Fund and a lot more. Many NRIs prefer to have financial planners in India to avail NRI Services and get help with strategizing their finances while some take care of it themselves. In the next segments we will understand which 3 NRI Finance Habits you need to carry forward as an NRI.
Top 3 NRI Finance Habits to carry forward
Banking like a Boss
NRI Banking is one of the top priorities for NRIs as all the other elements like investments, taxation, etc. are related to banking in the first place. Therefore, an NRI must ace the fundamentals of NRI Banking and find the best bank for NRI Account as per their requirements. Some of these fundamentals are:
Understanding and opening NRI Bank Accounts (NRE, NRO & FCNR)
Converting existing resident accounts to NRO Accounts
Understanding the taxation on accounts (NRE & FCNR are tax-free in India)
Use the NRI Accounts for investments
Exploring Fund Transfers and Repatriation
>> Check out: Non Residents and their Bank Accounts: The 2021 Guide
Impressive Investments
There are a plethora of NRI Investment Options in India. Every NRI looks for safe investments with high returns in India and there are a lot of options to choose from. There are tax-free investments for NRIs such as NRE and FCNR deposits which generates up to 7%* (for NRE in INR) and up to 3.50%* (FCNR in foreign currency) returns.
What's Hot? Latest NRE FD and NRI Savings Account Interest Rates!
You can connect with your Indian Friend directly on WhatsApp using the button at the end of the article to explore NRI Investments in India. Here are some of the most sought investment options by NRIs in India:
NRI Investment in India: What NRIs seek?
Best Mutual Funds for NRI
NRIs from all around the globe have one thing in common: Their incessant need to invest in Mutual Funds in India and their search for the best mutual funds for NRIs. Here is something that would help you around: NRI Mutual Fund: The Basic 2021 Guide
NRI Real Estate
NRI Real Estate is yet another category that includes a lot of queries and doubts sent by NRIs. The major objective of NRIs here revolves around retirement and their wish of settling in India for good. Here is something that would help you around: Investment in India by NRI: Real Estate 2021
Indian Government Bonds for NRIs: G-Sec
Interestingly! GOI Bonds have emerged as a new favorite for NRIs considering their low risk and generous returns. Amongst many benefits, Indian Government bonds for NRIs aren't as normal as FD or mutual funds. The government issues it for the purpose of funding various projects or to balance the fiscal deficit. Here is something that would help you around: G Sec: NRI Investment in Government Securities in 2021
Not being an expert but connecting with one
Now, the final habit you need to carry forward is the understanding that you are not an expert! At least, not yet! Therefore you need to get in touch with one when you need to. Well, there can be a number of experts for different domains (banking, investment, taxation, real estate, etc.) and you can get tangled and end up spending too much for too little. Let's see how can you avoid that:
NRI Finance Experts at SBNRI
At SBNRI, we understand your struggle, that is why we have just released the SBNRI App which you can download from Apple App Store and Google Play Store for your iOS and Android phones respectively. Sort everything related to India in one app and experience the one-stop platform created specially for NRIs. Get access to multiple domain experts (banking, investment, taxation, real estate, home healthcare and much more) along with 24×7 online support on our ASK Platform. Explore Now! Click on the button below to get in touch with your Indian Friend. Also, visit our blog and Youtube Channel for more details.
NRI Finance Habits: FAQs
What are the benefits for NRI in India?
NRIs get benefits with respect to educational, financial and economic fields.
What is proof of NRI status?
Anything such as a Visa or a Work Permit can be a proof of NRI Status. There are certain documents that suffice. 
How can I get NRI certificate?
The Indian Embassy in your country of residence helps you with your NRI certificate
Can NRI have a savings account?
No. An NRI can't have a resident savings account.