State Bank of India is the largest public sector bank in India. The bank offers a wide range of financial products and services to residents as well as NRI customers. Non-Resident Indians can open an FCNR account with the SBI to manage their foreign earnings in India. SBI Foreign Currency Non-Resident Bank (FCNR(B)) account can be maintained in any of 6 acceptable foreign currencies – USD, GBP, EURO, CAD, AUD, and JPY. Latest SBI FCNR rates for deposits made in US dollar range 4.15 to 5.25% p.a.
Table of content
SBI FCNR Interest Rates 2023
Banks have raised FCNR rates following the RBI's decisions to relax norms to increase foreign exchange reserves. SBI has raised interest rates on FCNR deposits. The latest SBI FCNR rates for deposits made in different currencies are listed below:
| Tenure | USD | GBP | EUR | CAD | JPY | AUD |
| --- | --- | --- | --- | --- | --- | --- |
| 1 Year | 5.25% | 4.50% | 1.50% | 4.30% | 0.02 | 3.60% |
| Above 1 year to less than 2 years | 5.25% | 4.50% | 1.50% | 4.30% | 0.02 | 3.60% |
| 2 years to less than 3 years | 4.20% | 2.35% | 1.50% | 4.10% | 0.05 | 3.50% |
| 3 years to less than 4 years | 4.05% | 2.45% | 1.50% | 3.85% | 0.05 | 3.00% |
| 4 years to less than 5 years | 4.10% | 2.45% | 1.50% | 3.70% | 0.05 | 3.00% |
| 5 years | 4.15% | 2.45% | 1.50% | 3.60% | 0.05 | 3.00% |
SBI FCNR Deposit Interest Rates 2023
Note:
Interest is paid at a frequency of 180 days from the date of receipt of deposit amount
SBI FCNR interest rates are subject to periodic changes without prior notice
Simple interest is applicable on SBI FCNR (B) deposits for 1 year
Interest is compounded on half yearly basis for FCNR (B) deposits above 1 year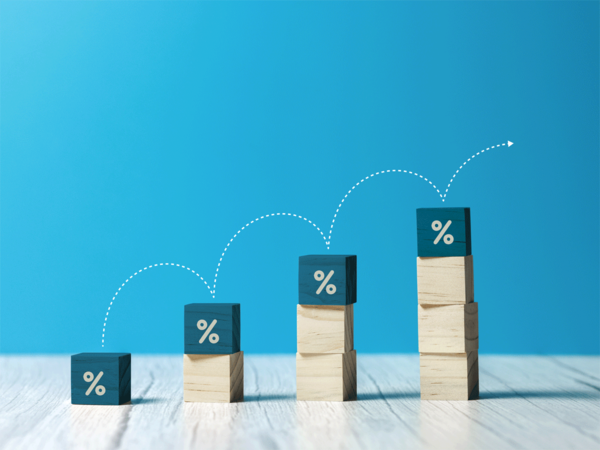 SBI FCNR (B) Deposit Premature Withdrawals
The following clauses will be applicable, if you close your SBI FCNR account before the due date:
If you choose to withdraw the deposit before one year, no interest shall be payable.
After completion of one year, interest is paid at the rate applicable for the period deposit has been held with the SBI. Premature penalty will not be applicable.
Above interest will be computed at the rate available on the date of deposit.
SBI FCNR Account Features and Benefits
SBI FCNR deposit tenure ranges from 1 year to 5 years.
NRIs can earn higher interest on their foreign income.
Interest income is not taxable in India. However, on relocation back to India, tax is payable subject to your tax status.
Principal and interest amount are fully repatriable.
FCNR FD can be denominated in any foreign currencies including USD, GBP, EURO, CAD, JPY, or AUD.
NRI can open the fixed deposit account individually or jointly with other NRIs/ OCIs.
Both principal and interest are payable in foreign currency. Hence, no fluctuation in currency exchange rate.
You can fund your FD account by way of fresh remittance from overseas or transfer from other NRE/ FCNR accounts or NRO accounts (subject to restrictions).
Loan is available in India in INR and overseas in foreign currency against FCNR (B) deposits.
SBI FCNR minimum deposit:

In USD, GBP, EURO, CAD and AUD: 1000
JPY: 100000
Overdraft facility is available against your deposit.
Eligibility for FCNR Fixed Deposit
All Non-Resident Indians (NRIs), Persons of Indian Origin (PIOs) and Overseas Citizens of India (OCIs) can open an FCNR deposit account.
The account can be held jointly with other NRI/ OCI/ PIO.
The joint account can be held with a resident Indian who is a close relative on 'Either or Survivor' basis only. Resident will be the primary account holder and NRI will be the second applicant.
Foreign students and tourists on a short visit to India are not eligible.
Why should NRIs open FCNR Account in India
SBI is offering much higher FCNR interest rates vis-a-vis term deposits in other countries. Hence NRIs have a better opportunity to generate returns in India much greater than what you can generate in the USA.
For example, the annual percentage yield (APY) of CDs (certificates of deposits) of the top five banks including JP Morgan Chase, Wells Fargo, Bank of America, Wells Fargo and U.S. Bancorp, currency is about 0.02%-1.01% for 3-year deposits. A certificate of deposit with a12 months maturity period offers rates at 0.02%-0.10%.
Whereas SBI FCNR(B) deposit accounts locked till 4 November with 12-month and 36-month maturity will give an annualised yield of 3.50% and 3.16%, respectively.
SBNRI is an online one-stop platform for expert services and advisory on all major NRI specific aspects including NRI FD schemes.
SBNRI is an online one-stop platform for expert services and advisory on all major NRI specific aspects including NRI FD schemes.
To get end to end assistance with booking FCNR(B) Fixed Deposits, you can connect with our expert using the button at the end of the article. You can also browse through the NRI Account Opening grid that we have prepared specially for NRIs and get expert advisory and assistance seamlessly and complete the entire process in the comfort of your home. Also, visit our blog and YouTube Channel for more details.