The idea of lazy summer afternoons, soaring temperatures, lingering with lemonades, sodas, iced-teas, and idle holidays sounds terrific enough to make you want to step out into a vacation. Summers get hotter with time, which is why a bucket list of the best places to visit in June and July in India is precisely what you need to start planning for.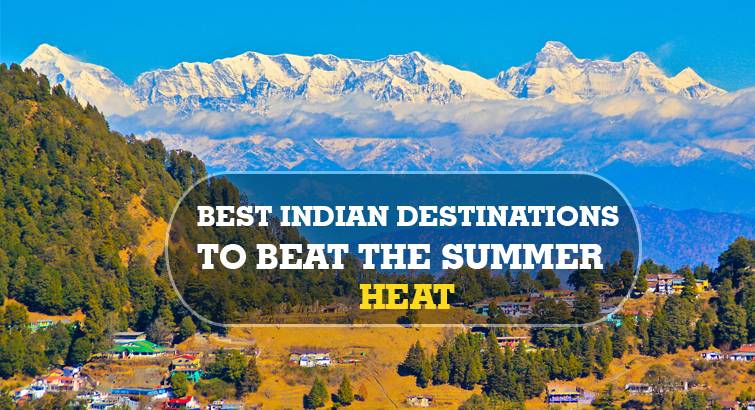 Also Read: Top 10 Places to retire in India for NRI in 2022
From a plethora of alluring places to visit and the most exciting things to do there, we have compiled a list of everything you need to know regarding these spectacular places to visit in India during the summers. Get ready for the most memorable trip of your life as we share a glimpse of some of the most fantastic places to tour in India in June and July.
4 Places to Visit in India in June
Indeed, June is probably the hottest month of India during the entire year. However, due to the impending monsoon in some places and an outright burst of rain in most, it is made a lot happier, cooler, and greener.
The month of June also becomes one of the most sought-after times to celebrate a rejuvenating and relaxing holiday, so check out these 4 best places to visit in India in June to enjoy your summers to the fullest.
1. Dharamsala
Dharamsala, the tiny Indian Tiber, is a well-cushioned city in the Himachal Pradesh state. With an array of cedar forests fringing it and blocked-paved roads and adorable little cottages, the town is home to the Tibetan government in exile and the Dalai Lama.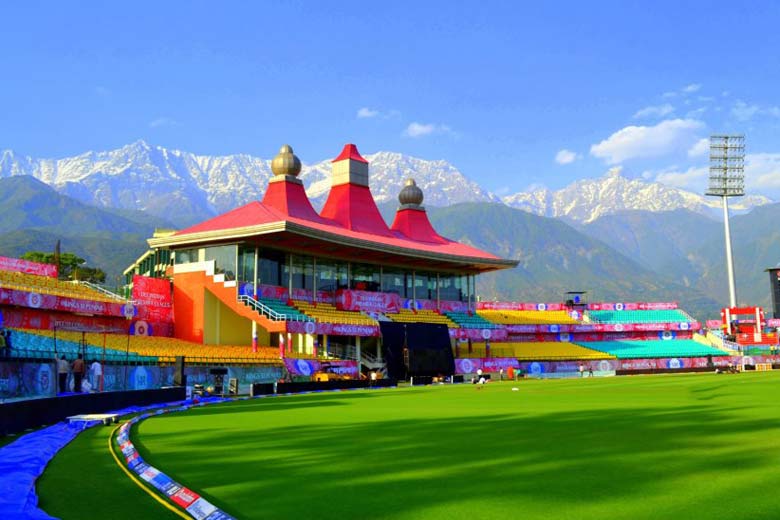 Dharamsala is freezing cold during the winters. Thus, June is the best time to enjoy a holiday here with your loved ones.
Filled with crisp air, greenery, and breathtaking vistas through summers, Dharamsala is one of the most scenic cities you'll ever come across in India. In Dharamsala, you must visit the Thekchen Choling Temple Complex, which is the spiritual center of Tibetan Buddhism.
In addition, the Kangra Fort, Jwalamukhi Devi Temple, Dal Lake, famous Bhagsu waterfalls, and the lovely and fragrant tea gardens are also definitely not worth missing.
There are tons of adventure activities and sports such as trekking, paragliding, touring the HCPA cricket stadium, and camping under the beautiful starry night. The Gyuto Monastery is an excellent destination to spend some peaceful time meditating.
2. Nubra Valley
Nubra Valley originated from the Tethys Sea, where the Himalayas are also deemed to have risen. The Valley of Nubra holds a powerful myth and draws in travelers to travel up to its gates.
Amongst the plethora of things to do in Nubra Valley, the camel rides are an absolute must. Embark on an exciting adventure as they take you across the rugged white landscapes and into a dreamlike place.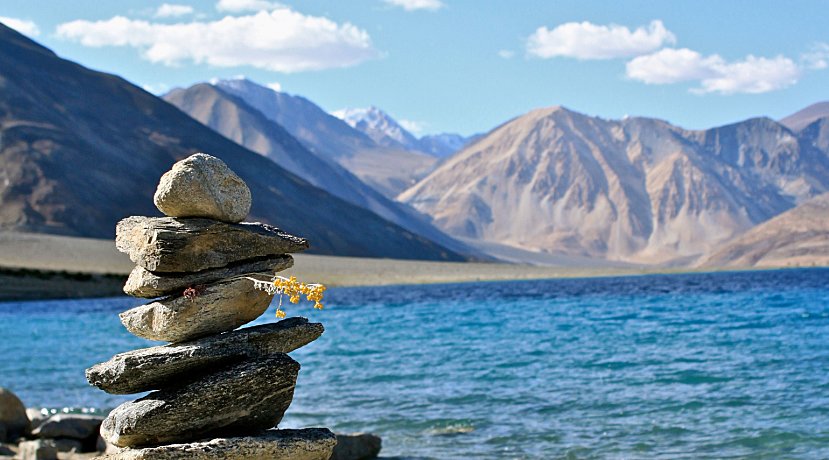 The Hundar Sand dunes is another terrific place to visit, suffused with live musical performances and local dances. A village nearby, Panamik, is popular for its hot Sulphur springs, the culture of this place, and their curative and relaxing properties.
While you are in Nubra Valley, don't forget to head down to the Siachen Glacier to savor a first-hand look into what went into the Kargil war and go crazy shopping for beautiful pashmina shawls and socks, pistachios, walnuts, and almonds from the Panama market.
3. Mount Abu
Renowned for being the only hill station in Rajasthan's desert state, Mount Abu was originated by the royals at a particular time to relish a summer retreat. Today, it serves pretty much the same purpose, albeit to beat the scorching heat and enjoy the beautiful monsoons from a towering height.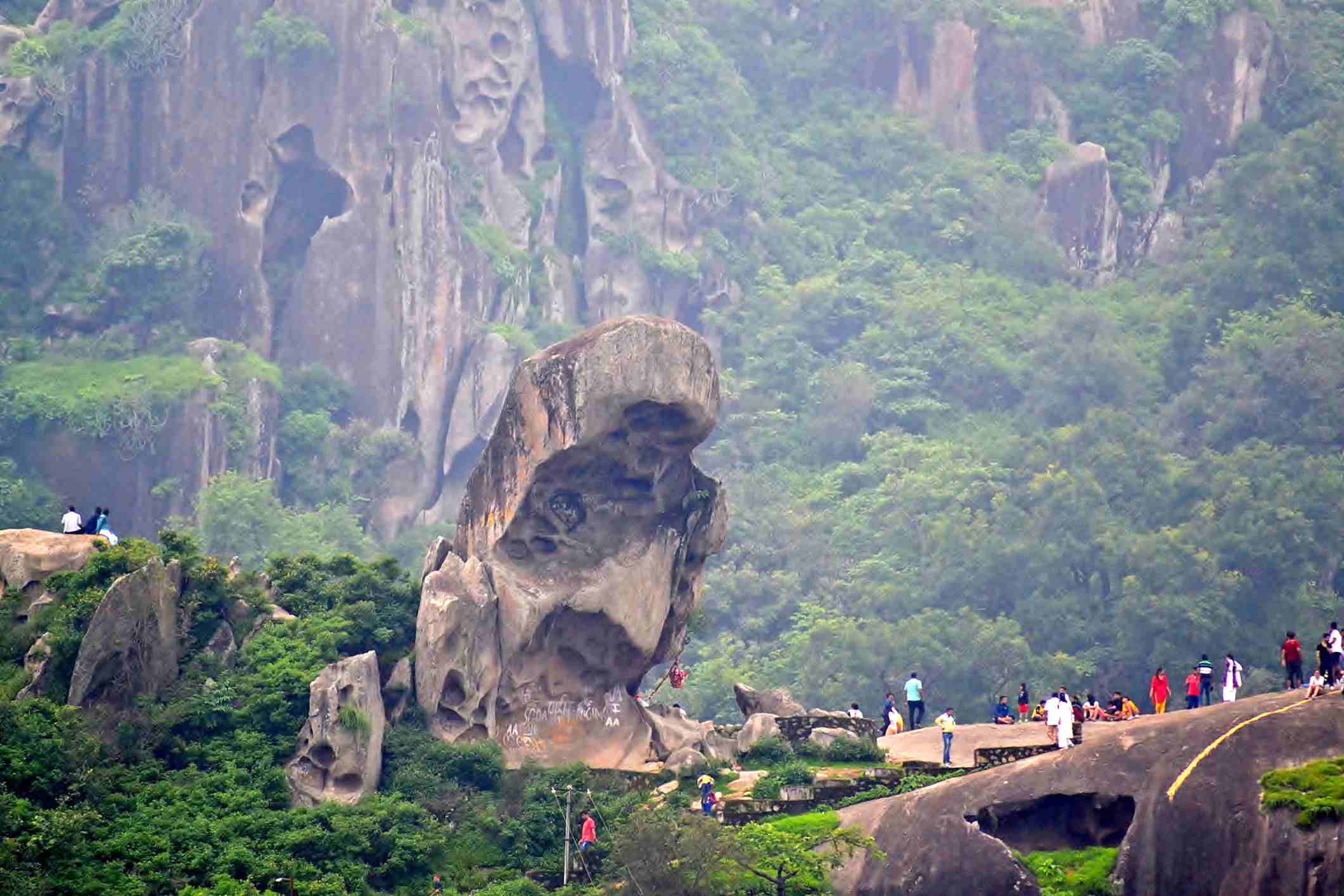 Mount Abu holds religious importance among the Indian Jains and hence serves a pilgrimage status as well. There are things aplenty you can do here, including boating in the magnificent Nakki Lake, trekking through Aravali Hills, and picnicking down the Dhrudhiya falls.
The landscape here sways every now and then with light gusts of air, and the weather allows you to take delight in all sorts of outdoor activities. The thing that is most worth watching is the splendid sunset by Nakki Lake.
Visit the Mount Abu Wildlife Sanctuary to witness the indigenous wildlife of the Rajasthan mountains. The Dilwara Jain Temple is also the most promising site with its enchanting wonders of peace and charm.
4. Nainital
Nainital is a small city built with several lakes, including the astounding Lake Naini. June is the peak summer period in the town of Uttarakhand, when the cool breezes make up for the unbearable heat, bringing the best of both seasons to your trip.
Explore Nainital's many lakes and go boating and picnicking on Lake Naini and its gorgeous banks. Head down to Chandi Chowk, a place well-known for its excellent cafes and food joints, to experience and have the best streetside feast of your life.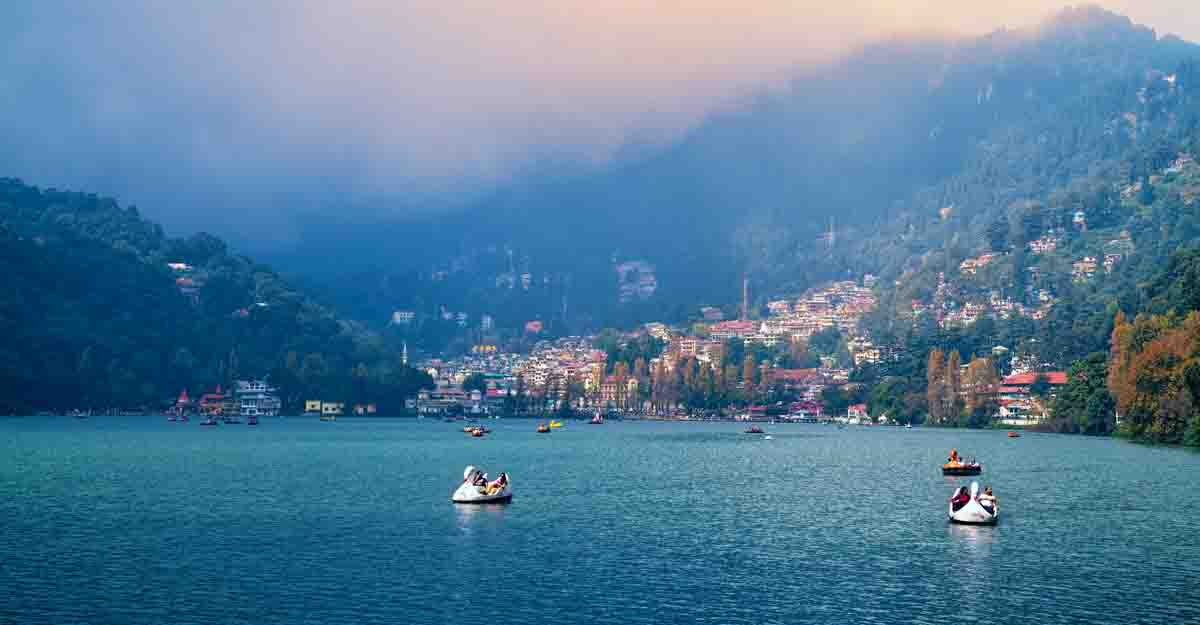 Then there's the Snow Point in Nainital, which offers you spectacular vistas of the Himalayan Mountains and the Eco Cave Garden known for its fauna and flora.
A 7-day rock climbing course, bouldering, and river crossing are some of the things that will fascinate the adventurers. The best thing to do in Nainital is to hike along the picturesque trails and bask in the glorious sunset from the Hanuman Garh.
If you have kids, you can pay a visit to Appu Ghar to give them a round of some truly fun-filled rides.
4 Places to Visit in India in July
The rumbling sounds of thunder, sparks of lightning, the fragrant and refreshing smell of the soil, and the tiny droplets of water on green leaves are some of the things that tell us that the monsoon is in full swing.
July monsoons don't just bring you a sought-after respite from the high humidity and blazing heat of the summers but also for a pretty soothing experience. And what can be better than traveling in the month of July to a city where thousands of people flock off to during the rainy season?
Yes, India is one the countries that offer you the best tourist destinations that are even better to explore during the monsoons. So, here are the 4 best places to visit in India in July to enjoy the monsoon period to the fullest and explore its true magnificence.
1. Spiti Valley
The latest on every second wanderlust blogs and Instagram list, Spiti Valley has fast become a desirable tourist venue recently.
Spiti is the least populated area, which makes it an ideal and tranquil getaway spot for those who seek inner peace. Lahaul and Spiti are excellent during July. Some of Spiti Valley's best monasteries are Tabo Monastery and Ki Monastery.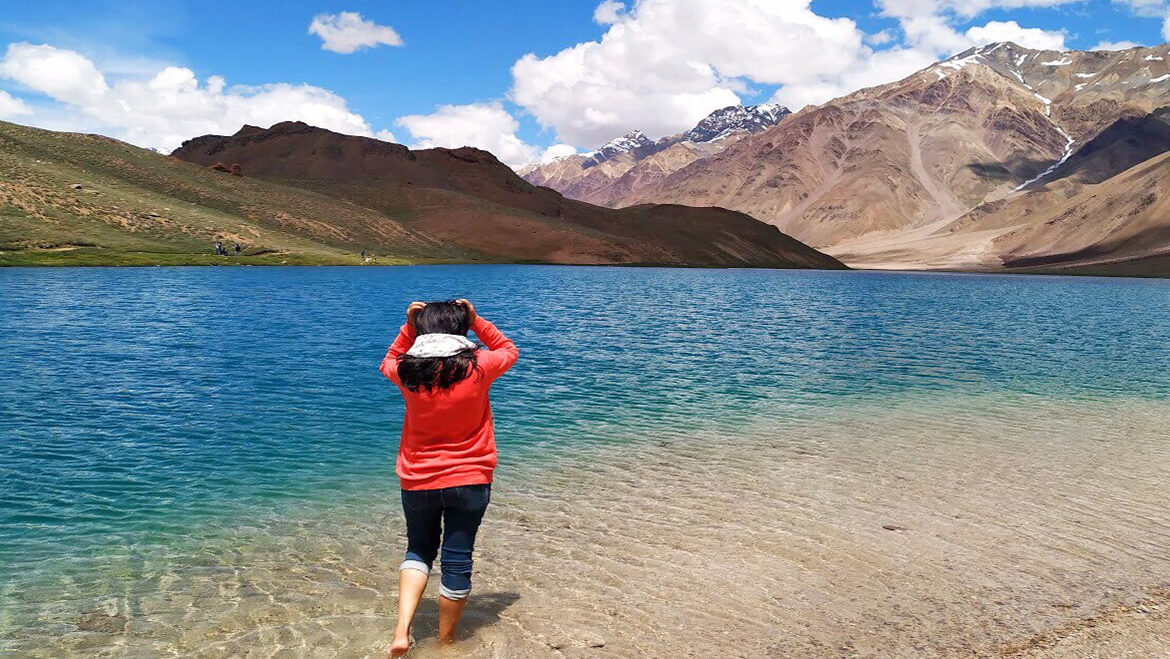 You should also venture off to the Bara Shigri glacier for its picturesque views. This is the spot where tourists get to enjoy treks and Yak-rides up into the mountains accompanied by a beautiful full moon.
The summer period is the best time to go river rafting in the Spiti River as it is nice and warm. Explore the Pin Valley National Park and its rich wildlife through jeep safaris, followed by a visit to Chandratal for bonfires, nighttime camping, and lots of star-gazing.
2. Zanskar
Zanskar is a valley in Ladakh's eastern part, named after the river that flows via its lap. There was a time when Zanskar was a part of the Kingdom of Guge (Tibet). Now, it's only a semi-desert region with deserts, white glaciers, rivers and tributaries, monasteries, and trek paths.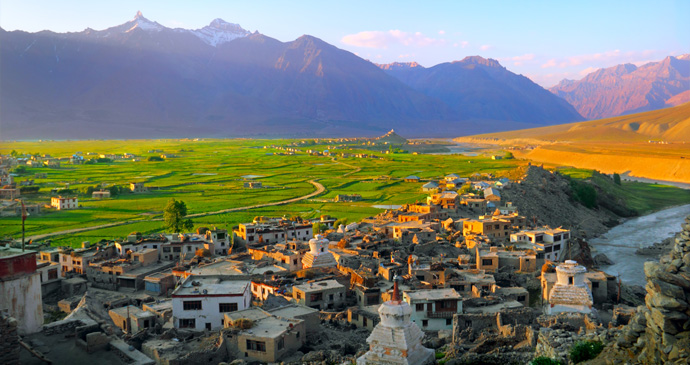 The best time to visit Zanskar is in summer, preferably in July. The primary attraction of this place is trekking. Adventure buffs will find immense thrill and joy in this region, from the heavily competed Chadar Trek to Padum Trek to the famous Zanskar Valley Trek.
Zanskar also boasts an outstanding collection of monasteries. The Buddhist Gompas and its zen-like monks in bright red robes make for the most serene vistas.
Tourists can shop for fancy Tibetan jewelry, souvenirs, and handicraft items at the village of Padum while eating the famous traditional Zanskari roti "kambhir," with butter, jam, and tea.
3. Majuli Island
Majuli Island is an island destination in the state of Assam that is nestled in the lap created by the River Brahmaputra. July is the perfect time to visit this island as the weather is amicable, with 20ºC on average and the abundant rain showers bringing lush greenery to the vicinity.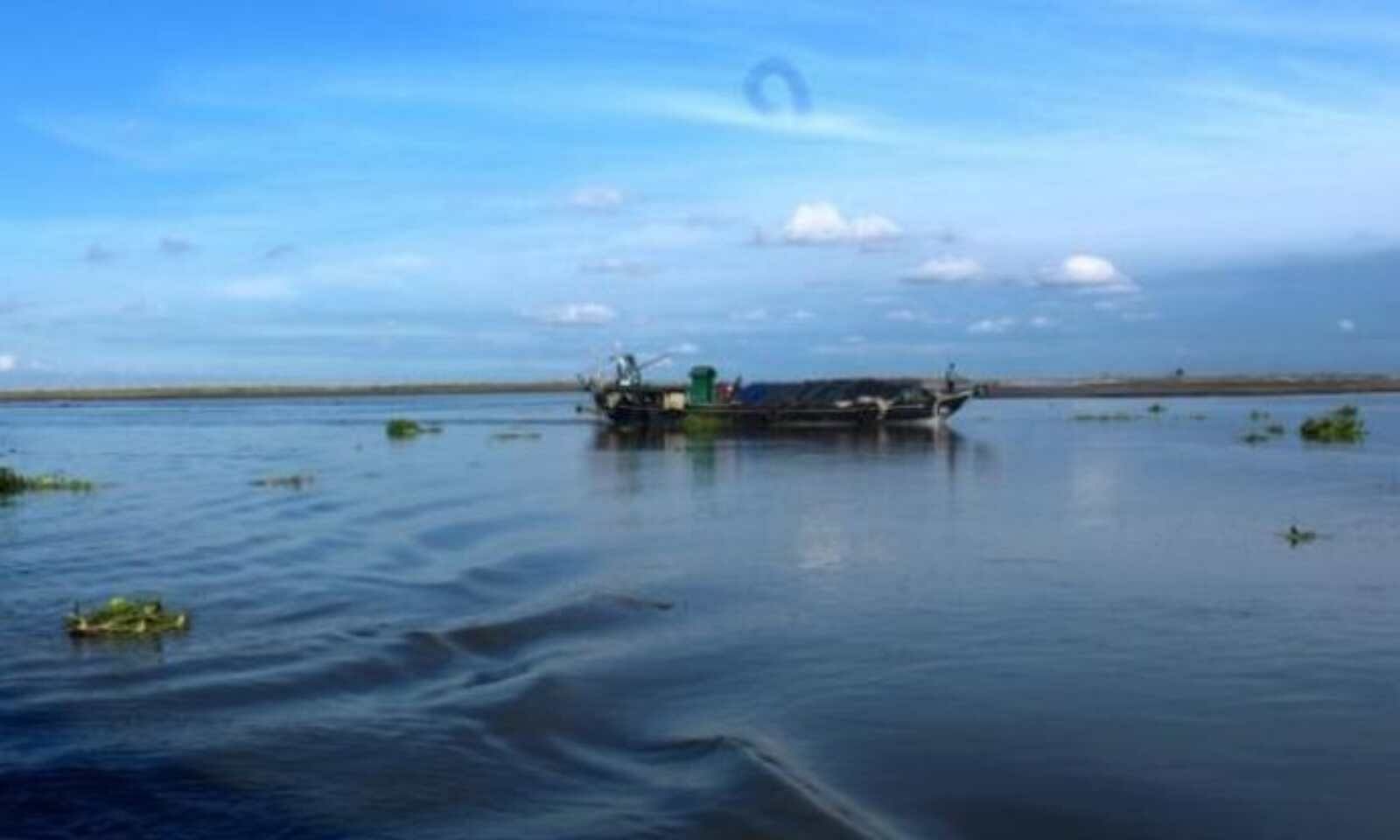 With its unparalleled heritage, rich Assamese culture, and an alluring natural bounty, Majuli Island is no less than a dream holiday destination. While in Majuli Island, try to breathe and take in as much of its natural surroundings and aura as possible.
Make your way to a fun ferry ride from Nimati ghat down the River Brahmaputra. Rather than staying in a hotel, go for a bamboo hut stay-in in Kamlabari, which can be easily reached by ferry.
The village market in Majuli Island is a terrific place to admire the traditional art of mask-making by the locals. Here, you can find masks of several gods, deities, and mythological characters. Although, you can only have them made on order as they aren't available on sale.
While you're here, don't forget to grab a bite of some truly delectable Assamese food cooked in authentic Majuli style, as well as have a taste of that scrumptious rice beer that is their specialty.
4. Pahalgam
Indeed, Pahalgam is one of the most glorious valleys of Kashmir, a true tourist sanctuary, and a sightseeing paradise. It is also commonly called the "Valley of Shepherds" and has been starred in several Bollywood movie shoots.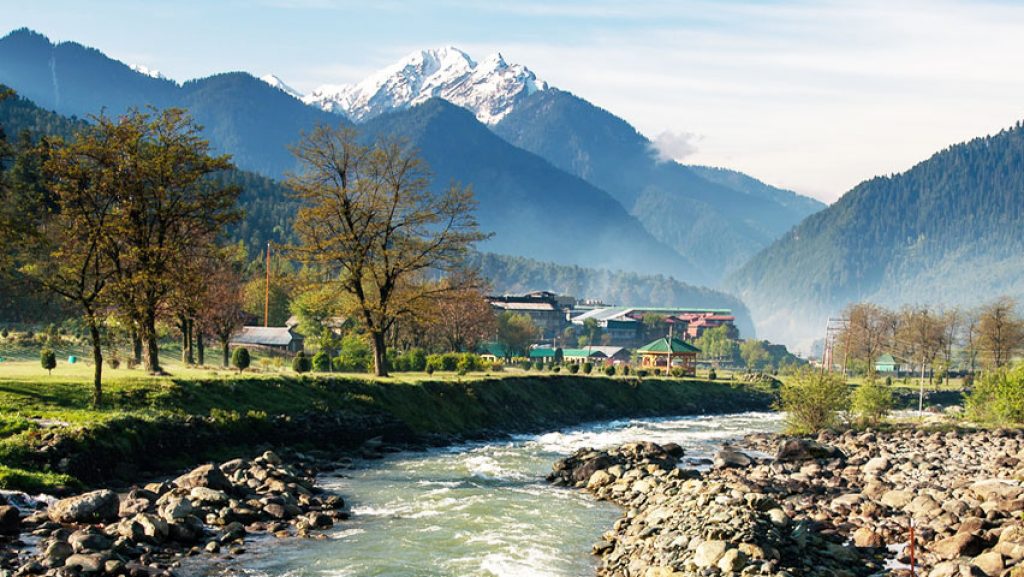 With its breathtaking forests, hamlets, and lakes, Pahalgam is the ultimate July holiday destination! Rainfall is scanty during this period, despite the high humidity levels. However, the temperature is quite pleasant, ranging between 12 to 21ºC.
Pahalgam is home to a plethora of temples, lakes, rivers, and hills. The Lidder River flows through the valley, and you can see a picturesque ribbon meandering its way through the hilly meadows.
Tourists must visit the Baisaran Hills if they get a chance, as it is known as the mini Switzerland. It is only a 5 km driving distance from Pahalgam. Finally, Sheshnag Lake is one of the most popular areas here in Pahalgam for religious reasons and loads of sightseeing.
For the adventure enthusiasts, there's the Pahalgam Golf Course, Aru Valley and Chandanwari, and the towering 18,000 feet Kolahoi Glacier Trek. Needless to say, there's something of interest here for everyone.
If you have any queries about the rights of PIOs, OCIs, and NRIs, simply download the SBNRI App from the App Store or Google Play Store. You may use our app to invest in mutual funds/stock market, NRI account opening, tax filing, etc. To ask any questions, click on the button below. Also, get all the essential details from our YouTube channel and blog section.