Bengaluru, previously known as Bangalore, is Karnataka's capital city in South India. The city has earned many names like the City of Gardens, the Pub Capital of India, Silicon Valley of India, and the Air-Conditioned City. However, before the IT revolution, it was popular as the Pensioner's Paradise. In addition, there are a host of tourist places to visit in Bangalore.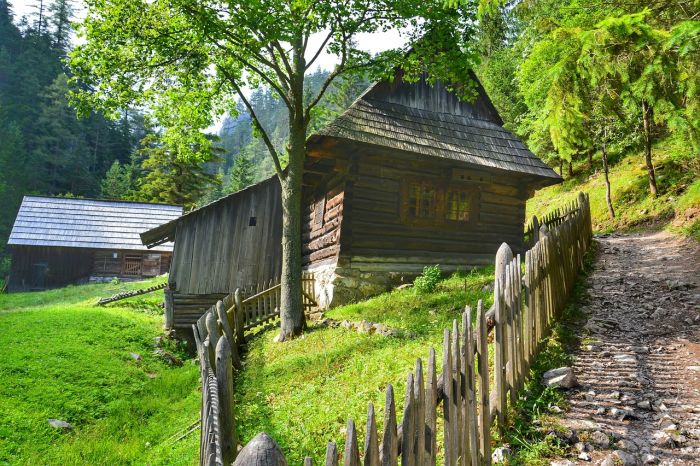 Also Read: Best Places to Visit in India in June and July
Bangalore offers you the perfect mix of architecture, history, nature, spirituality, and culture. Here's a complete guide on some of the best tourist places to visit in Bangalore. Foreigners will need an Indian visa while OCIs and PIOs will need respective cards.
7 Best Tourist Places to Visit in Bangalore
Here are 7 best tourist places to visit in Bangalore:
1. Bangalore Palace
Established in 1887 for Chamaraja Wadiya X, the Bangalore Palace's design takes its inspiration from the Windsor Castle of England. Consequently, this reminiscent palace boasts a Tudor-style architecture with fortified arches, towers, beautiful green lawns, and sophisticated wood carvings in its interiors. To this date, the royal family dwells here, and the palace is open to visitors on weekdays from 10:00 am to 5:30 pm.
2. Tipu Sultan's Palace and Fort
Located inside the Bangalore Fort area lies the outstanding Tipu Sultan Palace, initially built by Kempe Gowda using just mud. After a while, Hyder Ali began the reconstruction of the palace in Indo-Islamic architecture.
This was later completed in 1791 by Tipu Sultan, his son. The Hindu temple you can witness in the fort's courtyard is proof of the religious tolerance of the Tipu Sultan. This mesmerizing palace is open every day from 8:30 am to 5:30 pm.
3. National Gallery of Modern Art
If you admire art, then the National Gallery of Modern Art situated on Palace Road is definitely a place worth visiting. Commenced in 2009, this gallery happens to be the third of its kind in India, the other two being in Mumbai and Delhi.
It is situated in a Colonial mansion with a lovely garden setting with 2 interconnected wings, one of which showcases works from the early 18th century up until the Independence of India. In contrast, the other displays work from a significant number of contemporary artists.
This spectacular gallery is open Tuesday-Friday from 11:00 am till 6:30 pm, and on weekends from 11:00 am till 8:00 pm. It is closed on Monday. You can also see a café on the premises, which is operational for fewer hours than the gallery.
4. Krishna Rajendra Market
This traditional, vivid local market is an incredibly delightful place to visit in Bangalore with friends and family and a treat for all the photographers. Resting in the midst of it, you will come across the most hustling and bustling flower market of Bengaluru.
The market also sells an impressive variety of spices, fresh produce, and copper items. The perfect time to visit is in the early morning to best savor the diverse crowds and colors when piles of fresh produce are being unloaded, loaded, and sold.
5. Jawaharlal Nehru Planetarium
The Jawaharlal Nehru Planetarium is the heart and soul of astronomy. The main attraction is the Sky Theater which illustrates celestial events under one roof. The planetarium also hosts various activities like exhibitions and workshops that involve many people.
6. Attara Kacheri (High Court) and Surroundings
This magnificent red 2-story building constructed under Tipu Sultan's reign in 1867 boasts the most stunning neoclassical architecture. It houses many lower courts and the High course. Situated near the Court lies the remarkable red Gothic-style State Central Library, with its splendid fluted and stone pillars.
The highlight at the Government Museum features an impressive collection of stone carvings and artifacts dating way back to the 12th century and dug from various places, including Hampi.
At the museum's adjacent is Venkatappa Art Gallery, which is dedicated to exhibiting the most popular plaster of Paris works, paintings, and wooden sculptures of famous artist Venkatappa. The tickets bought for the museum will also be compensated as entry to the art gallery.
7. Turahalli Forest
The Turahalli Forest is a forest within the city and is renowned for being the last surviving forest in Bangalore. Situated near Banashankari, off the Kanakapura Road, this area is full of small hillocks, narrow trails, and heavy vegetation. Cars have been banned inside this reserve forest.
However, this is a popular venue for cyclists, and it offers breathtaking sights and biodiversity to explore. If you wish to plan a trip to the Turahalli Forest during the day, you'll be thrilled to know that the place offers several activities for adventurists and outdoor enthusiasts, like rock climbing and hiking.
The site has rich fauna and flora, with mynahs and eucalyptus trees, peafowls, babblers, and more birds spotted. A great way to enjoy the blissful surroundings of this forest area is to prepare a picnic and set off in the morning and enjoy the beautiful sunrise.
Indeed, it is one of the best and most unique places to visit in Bangalore that will leave you with an unparalleled sense of peace.
3 Best Places in Bangalore for Couples
Rightly titled as the Garden City, Bangalore takes great pride in being home to many gardens and parks where your romance can fully bloom. Add to that the spectacular palaces of the city and watch your saga of love and romance escalate majestically.
Here are the 3 best places to visit in Bangalore for couples where you both can spend and reminisce many happy, blissful hours together.
1. Ulsoor Lake
The mesmerizing and scenic Ulsoor Lake stretches over an area of 125 acres in the heart of Bengaluru, situated in the north of M.G. Road. It was built by Kempe Gowda 2 and is open to visitors every day from 6:00 am to 8:00 pm, except Wednesdays.
A boat ride along the calm waters of the breathtaking Ulsoor Lake is a terrific idea for enjoying a quiet, peaceful evening with your beloved. Dotted with astounding islands, the vast lake exudes a distinct charm and never fails to amaze its visitors.
The exquisite ambiance, the serenity of the lake, the surrounding plush greenery all come together to give this place an incredibly romantic vibe that appeals to many couples. You can also enjoy taking a peaceful stroll, hand in hand with your loved one, on the walking track around the lake.
Also, don't forget to reach Ulsoor Lake on time to bask in the glorious sunset, which is the most spectacular sight to behold at this place.
2. Cubbon Park
A place with an incredibly inviting green paradise, the popular Cubbon Park ranks high on the bucket list of the most romantic places to visit in Bangalore for lovers, and for a pretty good reason. The expansive 300-acre park is an entire spectacle of enthralling flowerbeds, trees, and natural rock formations.
A peaceful stroll down its lovely walking paths is a delightful way to spend some one-on-one quality time with your one true love in this bustling city. Win over your beloved by going for a leisurely walk on a moonlit evening at this lovely park.
3. Lalbagh Botanical Garden
Flowers spell romance and love, and here at Lal Bagh Botanical Garden, a fascinating world of fantasy is waiting for you in the form of colorful exotic blooms. The beautiful lake inside the garden truly enhances the splendor of this place, giving you an ideal setting to take selfies together.
It is one of the most divine romantic places to visit in Bangalore, where you can savor a revel in a walk with your soul mate or relax and unwind under one of the most trees, talking endlessly. In contrast to the hubbub of the city, Lal Bagh offers you a world of serenity that makes for an ideal dating spot.
You and your fitness freak partner can also plan to go together for an early morning garden in this extensive lush garden that stretches over 240 acres. It is open to visitors daily from 6:00 am to 7:00 pm all-round the year.
In addition, it also puts on a remarkable festive look during the Independence Day of India and Republic Day celebrations, with a mind-blowing show of more than 200 varieties of flowers and a vast exhibition of mixed vegetables.
3 Best Places to Visit near Bangalore within 100 Kms
Whether you are living, taking a vacation, or visiting, Bangalore, the Silicon Valley of India, is a city that has an endless list of places and things to offer. There are a plethora of places in Bangalore that you can explore.
Still, for times when you just need a short break from your daily monotonous life or those long weekends, a nearby getaway can always help revitalize you. Here are 3 tourist places near Bangalore within 100 kms that you can easily plan a short trip to and are definitely worth checking out.
1. Nandi Hills
The most terrific 1-day trip from Bangalore within a 100 km distance definitely has to be an excursion to the renowned Nandi Hills or Nandidurga. A Shiva temple at the foot of Nandidurga is home to a sculpture of Nandi, Lord Shiva's mount.
The statue is deemed to be more than 1000 years old. While the sheer elegance and allure of the place and the vistas you can witness from the top are sufficient to draw in visitors from all over, Nandi Hills is also the ultimate source of the Pennar, Palar, and Arkvati Rivers and are home to Tipu Sultan's summer palace.
During his reign, Tipu Sultan commanded his prisoners to be thrown off a 600-feet towering cliff at his palace on Nandi Hills. The spot then took on the name as Tipu's Drop and is one of Bangalore's biggest crowd-pullers. The distance to Nandi Hills from Bangalore is 61 km.
2. Wonderla
The Wonderla Amusement Park in Bangalore is one of those places that requires no introduction. This renowned amusement park is situated about 28 km away from the city's center.
Wonderla offers visitors a vast array of experiences, everything from thrilling VR experiences and exhilarating rides for that power-packed adrenaline rush to a fantastic water park for a lazy weekend.
And if all the fun the amusement park has to offer isn't enough, you can make a reservation at the Wonderla luxury resort which accommodates a resto-bar, spacious and luxurious rooms, a heated pool, a fine-dining restaurant, and a wonderful recreation area.
Rest assured, you and your kids will have the time of your life at Wonderla. The distance to Wonderla from Bangalore is just 28 kms.
3. Chunchi Falls
Need another picturesque place to head off on your trip or this weekend near Bangalore within 100 km? The Chunchi Falls is the perfect tourist attraction spot that cascades from a height of 100 feet through several tiers on the Arkavathi River, where it falls into a pool at the base.
Among lovely natural rock formations, the pool serves as a fantastic place for visitors to swim or play around or just dip their feet into the gushing waters. The breathtaking waterfalls make for a stunning setting, with lush greenery and rocky hills. Situated just 84 km away from Bangalore, the Chunchi Falls is the best place to savor a picnic with your loved ones.
Foreigners and NRIs visiting Bangalore or any other parts of India for that matter may have several questions related to remittances, repatriation or any financial transactions conducted by NRIs in India. If you have any queries about the rights of PIOs, OCIs, and NRIs, simply download the SBNRI App from the App Store or Google Play Store.
You may use our app to invest in mutual funds/stock market, NRI account opening, tax filing, etc. To ask any questions, click on the button below. Also, get all the essential details from our YouTube channel and blog section.