There are tons of cute, trendy office photos floating around the web. Where all binders are color-coordinated, desks that overlook a garden or the ocean, and gallery walls of art and prints to inspire. But not everyone is lucky enough to work from home or have unlimited supplies to create their dream office. Most offices décor ideas for companies in Malaysia balance the comforts of home with a professional business image. A stylish environment full of color, life, and inspiration leads to a happy, healthy work environment for your team members to thrive. Office design ideas should embody the company's values to make everyone feel great at work. You don't need people walking into the office with a wrong first impression because the office design needs a facelift. Some office décor ideas for companies in Malaysia are: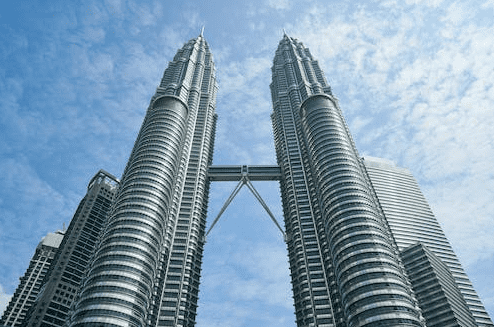 Industry Stalls Big Jobs
If you're looking for décor ideas for companies in Malaysia in the case of great small office decorating ideas, hanging art can make your workspace more attractive, thoughtful, and spacious. Hang on black and white walls, or go bold with vibrant, eye-catching works that brighten your day every time you pass them. Adding canvas prints to your office walls can be a beautiful expression of art to represent the heart and mind of your company.
Include Happy Flowers
They look good, smell good, and make you feel good. Scatter vases around your space for an uplifting vibe that everyone is sure to appreciate.
Add Stylish Trash Cans
You need trash cans around the office, so why not make them fun to look at? From stainless steel to top-loading restaurant-style options, you're sure to find something that goes with your office aesthetic.
Add Unique Furniture
There are many options for couches, chairs, tables and the like. You're sure to find furniture that speaks to your brand, from animal print ottoman chairs to architectural chaise lounges.
Make Your Company's Mission Statement Visible
Consider making an enlarged image of your company's mission statement and plastering it in a common area.
Combine Brand Colors
When choosing a color scheme for your space, incorporate your brand colors so that your area supports a consistent style that reflects what you and your business are about. By including your brand in the office design, employees can feel a stronger connection to the business and be more interested in promoting a positive company image.
Outline Different Spaces With Rugs
Rugs are a great way to outline different spaces without creating physical barriers. If you have ample space with multiple sections, separate those areas with rugs. Or, if your office is small, you can still add rugs like this. Place them under furniture to act as a lovely accent, or add one directly outside your office door. Even one or two can liven up your space.
Add a Fun Accent Table
To some people, abstract art can be confusing, but if placed in the right corner of the fitting room, a fun accent table like this can make a seriously excellent focal point for your office and often serve as a great conversation starter while being welcomed, new client.
Color Code Your Office Supplies
Not only do pencil holders and staplers make you look organized, they keep you organized. Some colors are even proven to boost your critical thinking skills. Color can profoundly change emotion and how productive you are. Scientific studies have shown that the color blue affects your mind, turns your body red, your emotions yellow, and your "balance" green. By combining these colors, you can greatly influence your work behavior.
Assess Your Office Vibe
Regarding the office environment, every space in your office should have its feel. You might want your conference room, for example, to feel more serious, down from work. So, a neutral color scheme and more professional-looking furniture would make the most sense here.
Paint an Accent Wall
To add some look-a-me color to your space without overwhelming your senses, paint one wall a bright or accent color, then keep the rest of the office light and neutral.
Let Team Members Personalize Their Spaces
Since everyone has their style when decorating, encourage your team to incorporate any elements that inspire them throughout the day—a mural by their favorite artist. You can even offer remote workers the option to customize their home office.
Make the Most of Your Natural Light
Good lighting is one of the important elements of a well-designed office. Your space can be decorated with unique furniture, the best color combination, and the chicest desk, but none of it will truly shine if you don't have the proper lighting.
Add a Bookshelf
If your office likes to stay ahead of the competition with professional development and business books, stock some favorite office books on a bookshelf in a meeting space or community room. If you don't have the space for it, stack some books on a coffee table that relate to your company's purpose and encourage creative thinking in a common area in the office.
Highlight Interesting Scenes
If your office has a landscape, display it. Keep windows open and have virtual meetings nearby. If your office doesn't overlook a mountain peak or the ocean, you can always add a backdrop or two. Easy is always a good choice for attractive options, and you can categorize for waterproof, glare-free, or wrinkle-free backgrounds.
Get Rid of Office Hassles
Papers, files, and boxes are bound to pile up. Setting aside 20 minutes each day to remove office trash will keep your space looking clean and fresh.
Don't Forget About Office Fragrances
Having a nice smell in your office makes for a pleasant workday. Invest in some air fresheners and ensure that air circulates evenly throughout your building. If careful, you can also light some candles to keep your workspace fragrant.
Conclusion
There are several things – while decorating your office. First, you want to make sure your space is functional and comfortable. Second, you want to choose pieces that reflect your style and taste. And finally, don't forget to enjoy it! After all, your office is your personal space, so make it a place where you enjoy spending time. There is no real way to décor ideas for companies in Malaysia. It all depends on your unique style and what you want to achieve with your space. However, some common tips can help you get started. First, consider the functionality of your office space and how you intend to use it.
You can also click on the button below for more information. Visit our blog and YouTube Channel for more details.
What are some office decoration ideas?
Some popular office décor ideas include: hanging plants, photos or artwork, inspirational quotes, and fun desk accessories.
What are some tips for decorating my office?
There are a few things to remember while decorating your office. First, you want to make sure your space is functional and comfortable.
How to decorate an office?
There is no right way to decorate an office. It all depends on your personal style and what you want to achieve with your space.