Malaysia is a beautiful and prosperous country in SouthEast Asia. It has various ethnicities and religions. The country has several prominent mosques. Some of the well knowns ones are the Masjid Jamek Mosque and the National Mosque of Malaysia in Kuala Lumpur, the Iron Mosque and the pink Putra Mosque in Putrajaya, the futuristic Cyberjaya Mosque in Selangor, and the state mosque of Selangor and the Blue Mosque in Shah Alam. The country is also known for its tigers and leopards. This article is about the Malaysia Tourist visa and its details.
Malaysia Tourist Visa
The Malaysia Tourist Visa is a Single Entry Visa. This visa is meant for a social visit as opposed to a business one. This visa allows the visitor to enter and exit the country just once. The following people can avail of a Malaysia tourist visa (not limited to this list):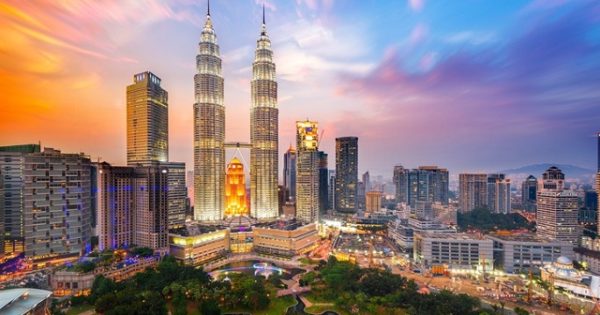 Expats with extraordinary abilities
Athletes and sports people
Expats with extra-ordinary abilities
Travellers for off-site, meetings, conferences, events, etc.
Artists
Religious travellers
People transiting the country
Crew members
Exchange visitors
Spouse of children visiting a Lawful Permanent Resident (LPR) of the country
Expat military professionals
Medical travellers
Short term worker and laborers
Victim of criminal activity
Physicians and Doctors
Academic or vocational students
Business travellers
Temporary agricultural worker
Cultural exchange travellers
Travellers for journalism and media related work
Leisure travellers
Investors
Victim of human trafficking
Malaysia Tourist Visa Requirements for Indian Citizens
Eligibility
The visitor must hold a valid Indian passport.
They must have enough funds for their travel expenses and have a sound financial record.
Some people are prohibited to enter Malaysia under Section 8 of the Immigration Act 1959/63.
They should satisfy the eligibility requirements of the overall visa application process.
The nature of the specific reason for visiting may have its own requirements.
How to Apply
There are two ways to apply for a Malaysian Visa. One is without a reference and one is with a reference.
The Malaysian visa without a reference has to be approved by the High Commission of Malaysia. The visa with a reference has to be approved by the Department of Immigration Malaysia/ Other Agencies of Authority.
In Person
You can visit the VAC (Visa Application Centers) in select cities in India at following addresses:
Ahmedabad: 1st Floor, Gujarat Chamber of Commerce Building, Ashram Road
Bangalore: Global Tech Park No 11, First Floor O' Shaughnessy Road, Langford Town
Chandigarh: Elante Offices, Entry from Gate No. 3, Unit no. B 208, Second Floor, Office Block B, Plot no. 178- 178A, Industrial & Business Park, Phase – I
Hyderabad: Shop no:203, Mekins Maheshwari Mayank Plaza, Greenlands, Ameerpet
Kolkata: 5th Floor, Rene Tower, Plot No. AA-I, 1842, Rajdanga Main Road, Kasba
Pune: 4th Floor Marvel Edge F core, near Bajaj Finserv, Vimannagar
Online
A tourist from India can apply online through the I-Visa system.
Documents Required
Social Visit
Malaysia visa requirements for Indian citizens for a social visit, need you to apply for a visa without reference. The documents required for this are:
Original passport
Two (2) photocopies of the applicant's passport
Two (2) photocopies of the visa application form (Form IMM.47)
Two (2) passport size photographs of the applicant
Original and two (2) photocopies of the ticket (confirmed and returned ticket)
Bank statement / traveler's cheque
Invitation letter (if any)
Payment of visa fee
Business or Educational Visit
A non social visit requires:
An approval letter from the Immigration Department of Malaysia/other authority agencies
Original passport
Two (2) photocopies passport of the applicant
Two (2) photocopies of Form IMM.47, i.e., the visa application form
Two (2) passport size of the applicant's photograph
Original and two (2) photocopies of an air ticket
Payment of visa fee
Malaysia Tourist Visa Fees for Indian Passport Holders
| | | |
| --- | --- | --- |
| Visa Type | Purpose | Fee Amount (in RM) |
| Single Entry | Tourism | 50 |
| Single Entry | Journalism/ reporting news | 50 |
| Single Entry | Business | 50 |
| Single Entry | Visiting Family and/ or friends | 50 |
| Single Entry | Sports competition or any other activity that has been approved by the Immigration Department of Malaysia | 50 |
Duration of the Malaysia Tourist Visa
The duration of validity of the Malaysia tourist visa is a maximum of three months. Tourist visas are Single Entry Visas and the visitor can enter and exit the country just once. The period of three months begins from the issue date. Tourists are not permitted to apply for a multiple entry visa. Tourists can also apply for a transit visa, but the transit visa is not issued for longer than a day.
Also Read: Mutual funds for NRIs in Malaysia to invest in India
To ask any questions related to the rights of NRIs, PIOs, and OCIs, you can download SBNRI App from the Google Play Store or App Store. You can also use the SBNRI app for investment in stock market/ mutual funds, NRI account opening, tax filing, etc. To ask any questions, click on the button below. Also, visit our blog and YouTube channel for more details.